Ok,
Talking to my cousin a couple of weeks ago and we remembered upon some of his old rides, he had a few from the mk1 marauder up to a then posh bike, a GT talera
, bit of a garden gate size to me but he loved it with all its yummy 200GS with state of the art STI, best brakes a boy of our age could afford, oh yes.... SLR and a U-brake
woooooooow it was his fave to say the least, he even got some steel onza bar ends for it
.
Well ... after only 8 months it went the way of most of his bikes........ stolen from the back of nans house..... typically unlocked, his mother wouldn't cover it on her insurance ......... Gutted.
So, I have a surprise for him
Despite the state of its packaging.............. it seems to be straight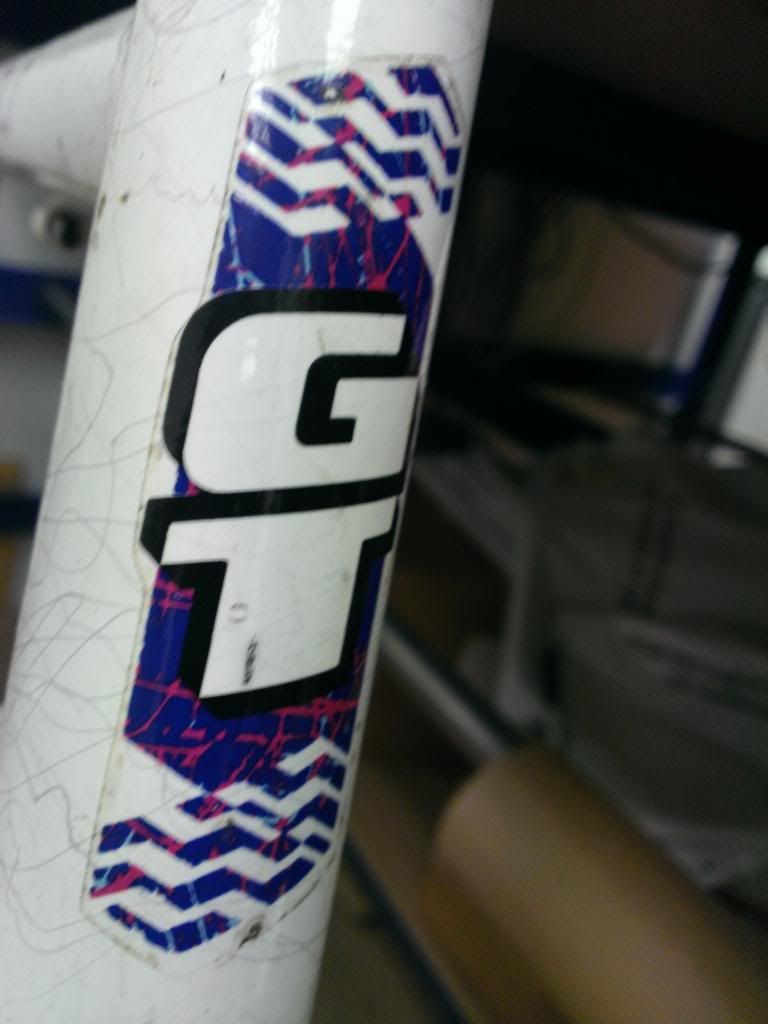 Added some old wheels off a mates old carrera I butchered (sorry T)
This will be a budget bike, not going all out but I wont make it out of total sh*te parts as it needs to be used daily so it will have some upgrades here and there.
RBG

_________________
Stabled = 91 Browning Test unit - 87 Chas Roberts Snow Leopard - 88 Overbury's pioneer - 89 Bromwich - Dave Yates Diabolo - Mk1 Thorn Nomad - Thorn Raven tour - Dave hinde disc - frontiera 531 - Serotta Proflex - 92 orange clockwork - 86 Orbit Frontier - 85 F.W.Evans