Bingo!
1994 XO-5 in somewhat sorry condition, but still a pretty nice find for $20.
I bought it from the daughter of the original owner who informed me that she had touched up some rust on the frame - sadly she used satin black rattle-can paint all over the lovely green paint - the good news is that with no key or primer it will probably come off with some elbow grease.
Bike is stock - mainly early altus/alivio with some very strange single lever rapidfire shifters. Wheels are nice Araya/Sansin with a six speed freewheel!
This is going to be a slow one but I already have some good ideas of how to preserve as much of the original paint as possible whilst repairing the damaged areas - don't want to fully respray something so uncommon. Build will be a little nicer than stock, though the wheels might stay, I'll be doing my 22 mile round-trip commute on this bike, so it has to ride nice.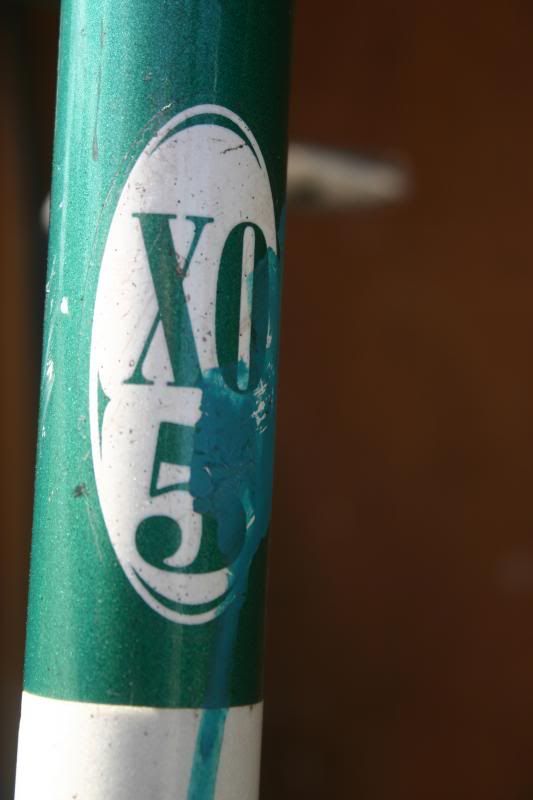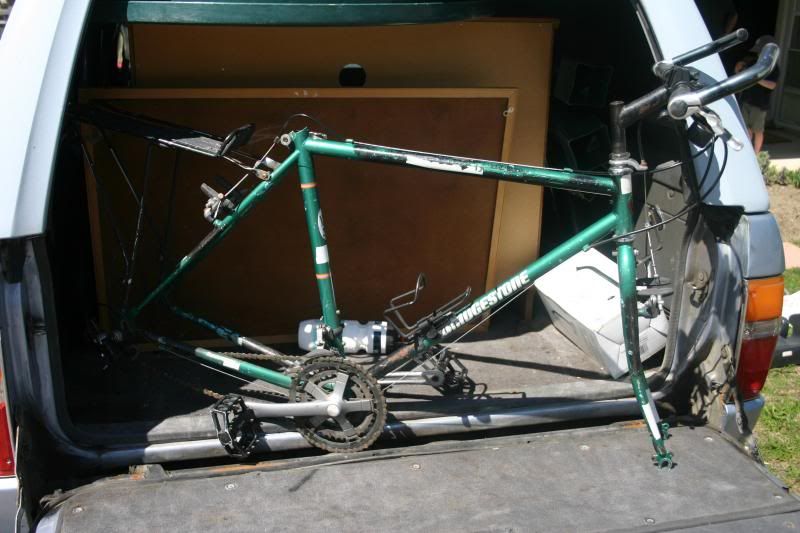 Thanks for playing!
_________________
1986 RM Ritchey "Canapurna", 1988 Concorde Squadra PDM, 1989 Vitus/Rocky Mountain Futural CX, 1990 Kona Explosif Custom, 1993 Pro-Flex 853, 1994 Kona Hot, 1995 Specialized Stumpjumper FS, 1995 TREK Singletrack 950 (rusted out
), 1997 DMR Trailstar, 2001 Santa Cruz Chameleon, 2008 Kona Explosif