Had some time today so I threw the Eldridge together and took it for a ride in the sun:
Yes, I know my house needs painting.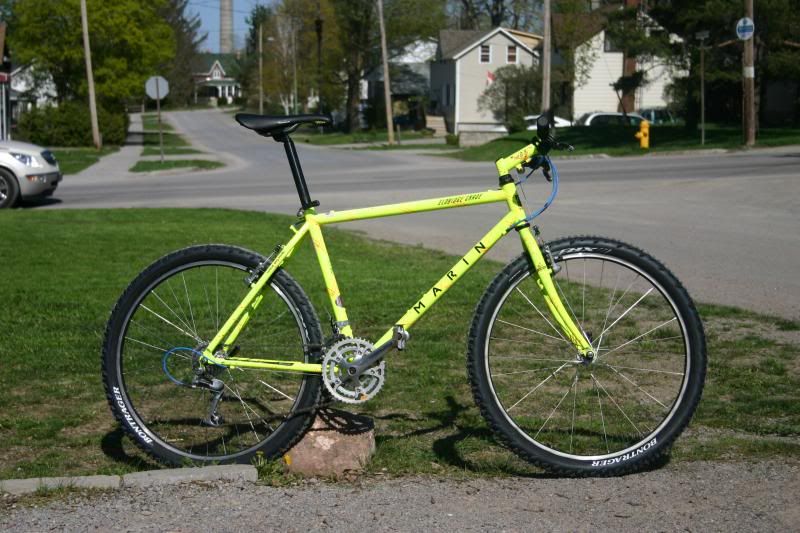 Possible retina damage looking at this bike.
Blue genuine Shimano housing one of a few minor deviations from stock.
Wheels are in great shape.
I drive retro too...1989 Toyota 4Runner for anyone who cares.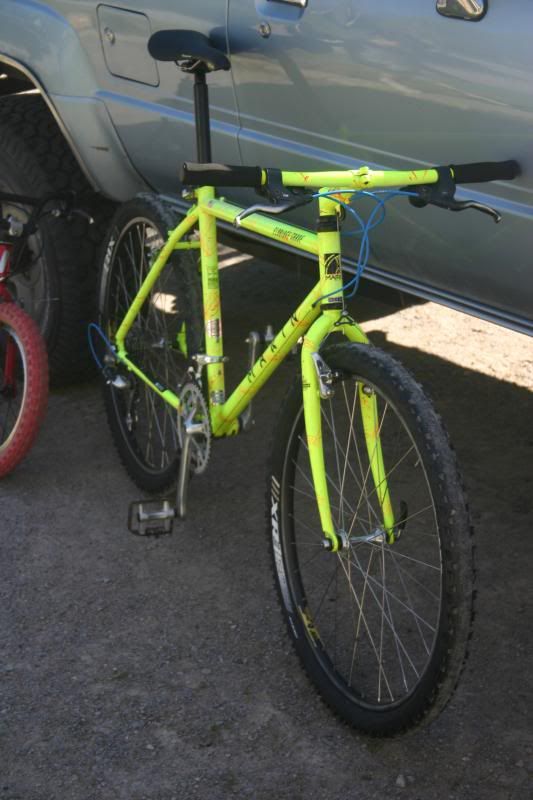 Perhaps not as cool as Zolatone, but I love how this bike looks.
Rides just as I remembered. Push/push DX Sti units absolutely as awful as I remembered - will be gone for modern units soon - sorry. Felt great riding it, very deja-vu. Flite seat will take some getting used to (again), doesn't compare too well to my modern seats comfort wise.
I have more plans for the bike, I have a nice XT/RM17 wheelset I'll probably throw on, maybe some blue ano'd bolts here and there. It's going to see some miles though, so I won't be going crazy cosmetics wise.
_________________
1986 RM Ritchey "Canapurna", 1988 Concorde Squadra PDM, 1989 Vitus/Rocky Mountain Futural CX, 1990 Kona Explosif Custom, 1993 Pro-Flex 853, 1994 Kona Hot, 1995 Specialized Stumpjumper FS, 1995 TREK Singletrack 950 (rusted out
), 1997 DMR Trailstar, 2001 Santa Cruz Chameleon, 2008 Kona Explosif