This morning I decided to finish it up with parts on hand as the weather was supposed to be beautiful and i really wanted to try it out. Still a few changes to be made to restore it to as MBA-tested condition. The rear hub (currently a
REALLY LOUD
Hugi
) and rim, front rim, brake pads, bar off the top of my head. The really beat up parts are from the original MBA test and race at Big Bear as well as whatever other races they may have done since - so they will stay. My personal preference is to find a 0 rise T-Bone and replace the 10 degree rise stem.
Here are some Droid-phone shots: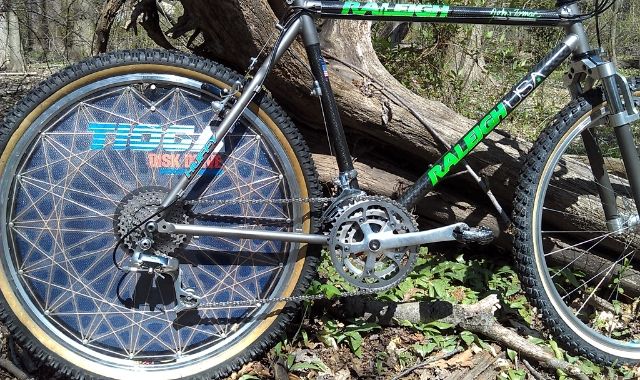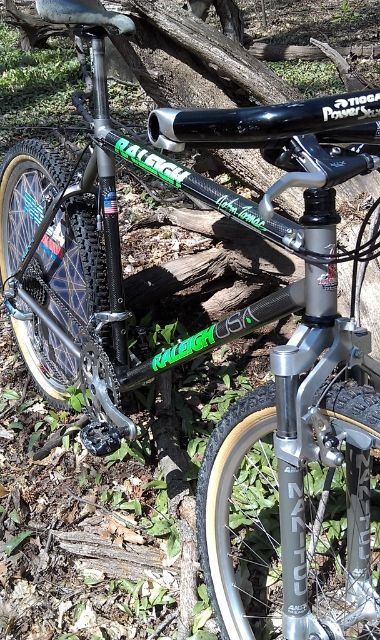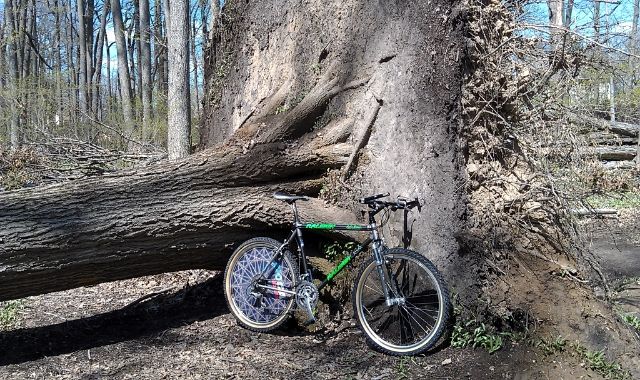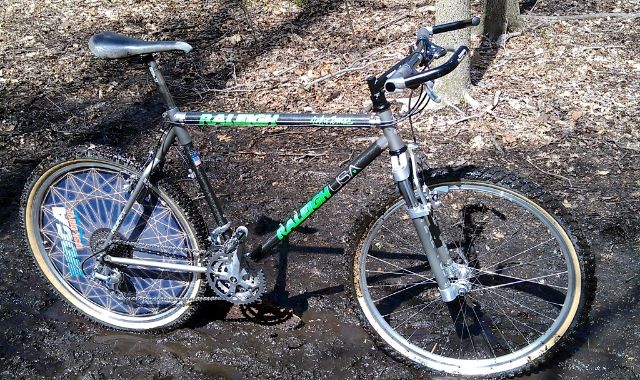 I have to tell you guys ... these bikes ride like no others. Really quite unique and exceptional. No I can't explain it - to paraphrase a famous statement "I can't define it but you'll know it when you ride it"
I'm still smiling afterwards ...
BTW: Looking a pair of Mavic 231 CDs