Ok, I own up...it was me that took a punt on the rusty Overbury's on ebay a week ago....
http://www.ebay.co.uk/itm/RARE-OPPORTUN ... true&rt=nc
I figured that anywhere under a ton was well worth the risk with this, so sniped in at the last minute.
Anyhow, it arrived today!
The good....apart from the wheels, front brake and shifters/levers, it's pretty original....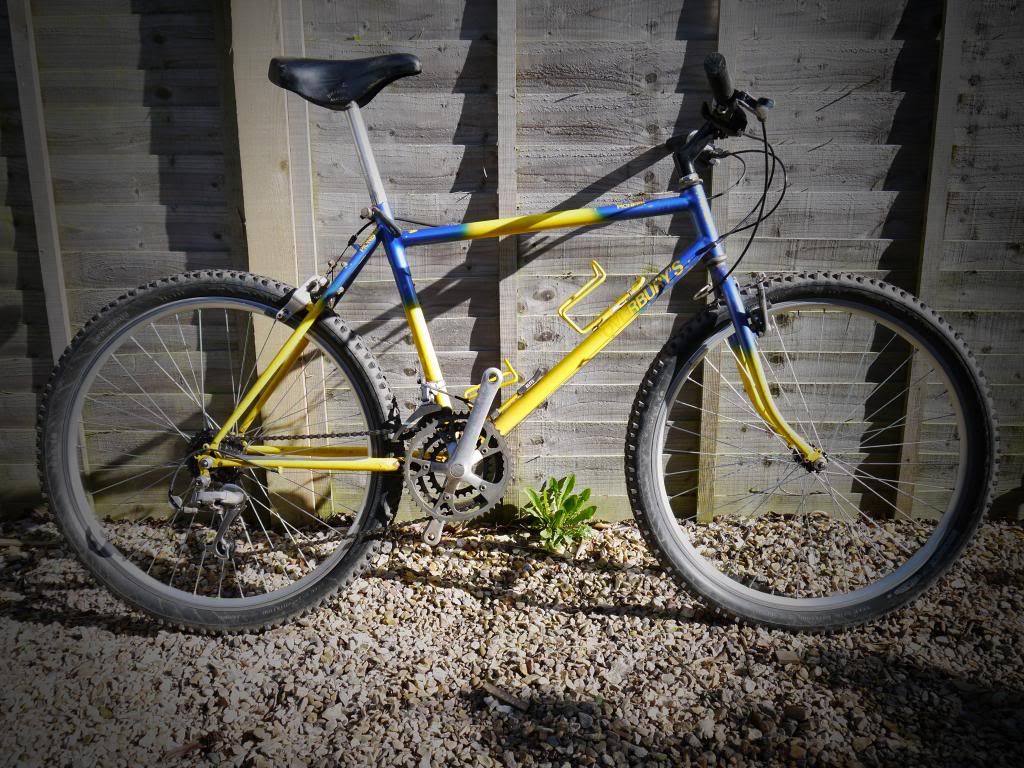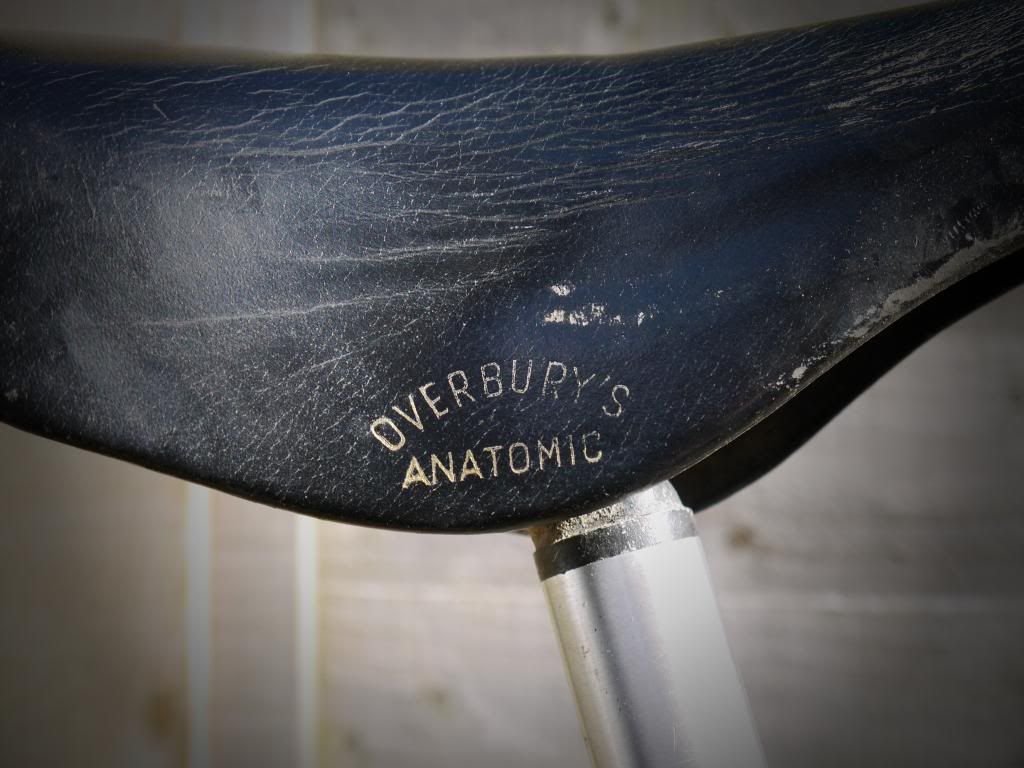 The bad....it is indeed pretty rusty!....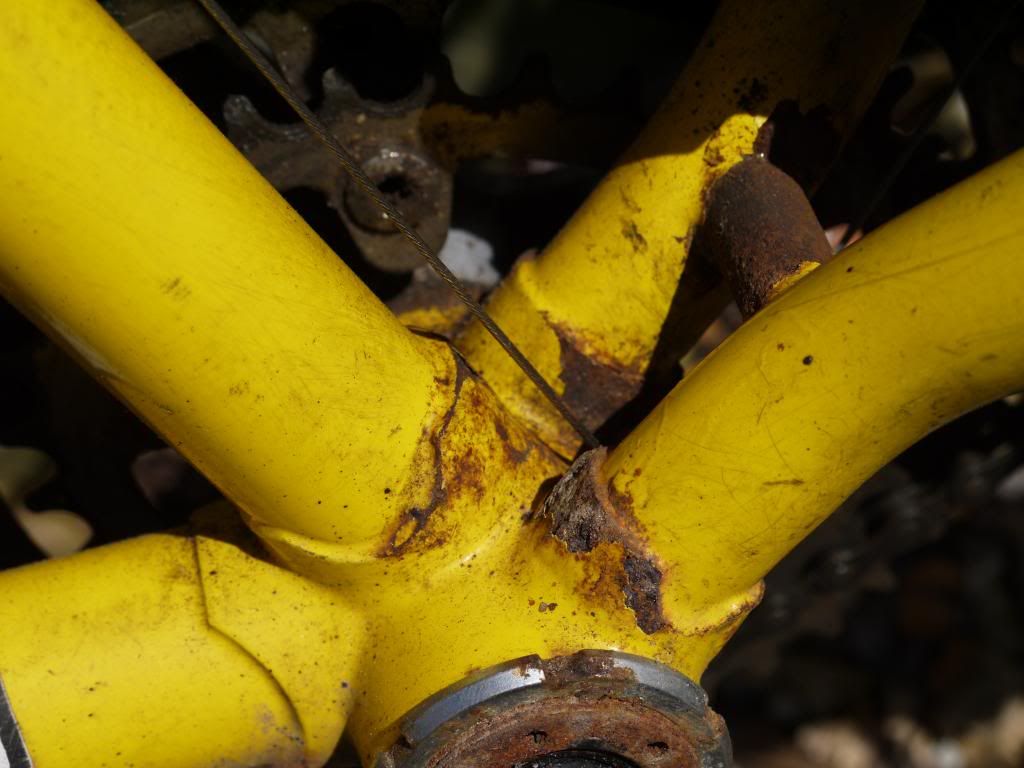 I've had a quick scrape at some of the rust around the BB area, and it doesn't seem to have penetrated too far, but more serious investigation is required. The paint is pretty bad all over, so it may be a full strip and re-finish. The obvious plus side of this is that I can give the frame a proper going over once it's down to bare metal (and rust!)
As was mentioned in the ebay thread on this, the forks are indeed in bad shape too....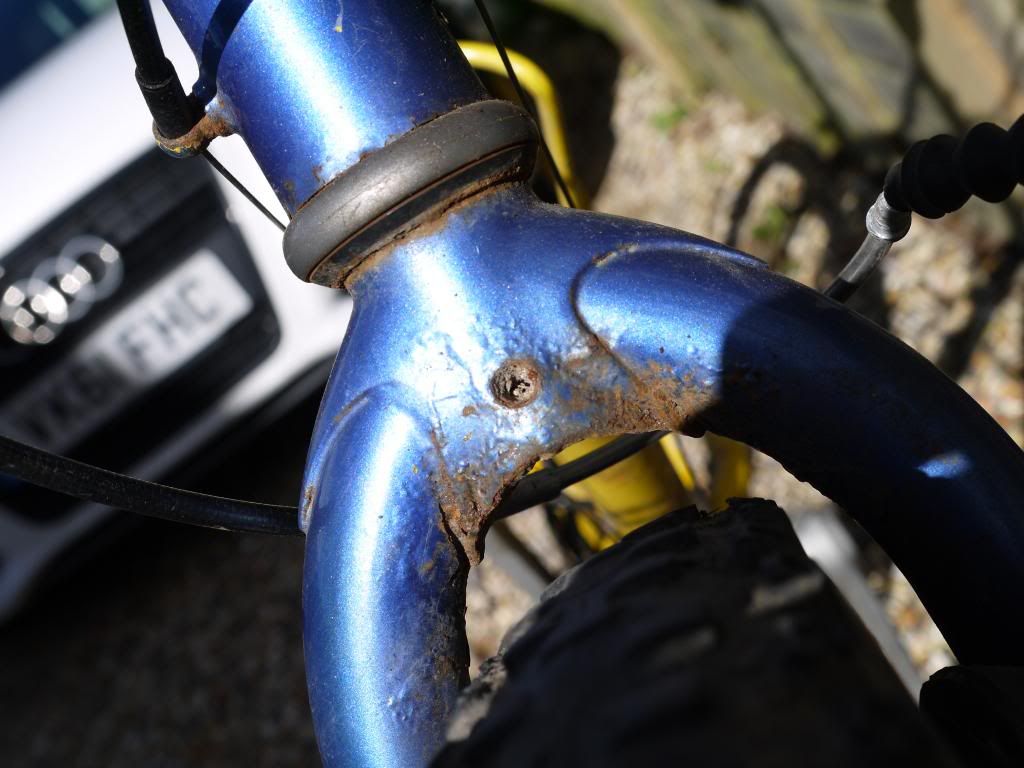 All in all though, I'm happy so far! It could be a long (and expensive!) road, but this has got to be worth saving