was told this frame was a 98 Explosif all I know is it's light and I can see the frame numbers.
I did quickly sling it together as a single speed to try it for size, it's a wee bit small for me, but gonna build it up all the same.
so two major questions before I start is it definately an explosif? is it a 98? that would make it 853 yeh?
then what decals to use, I like all years decals maybe 92 would suite the black, I know that a lot of Kona lovers switch years late bikes with early decals etc so what do you think?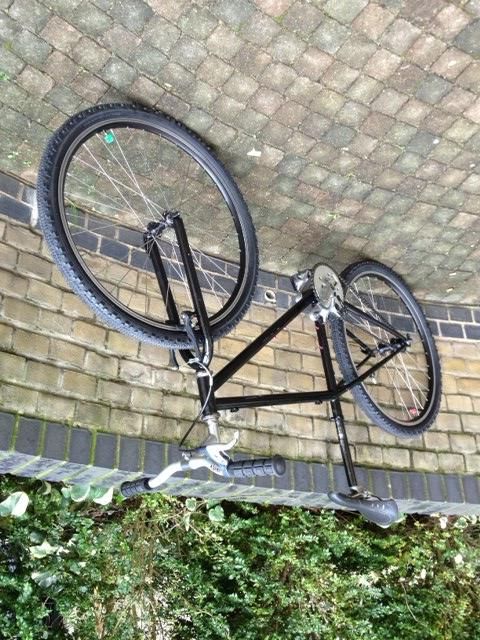 built up for the school run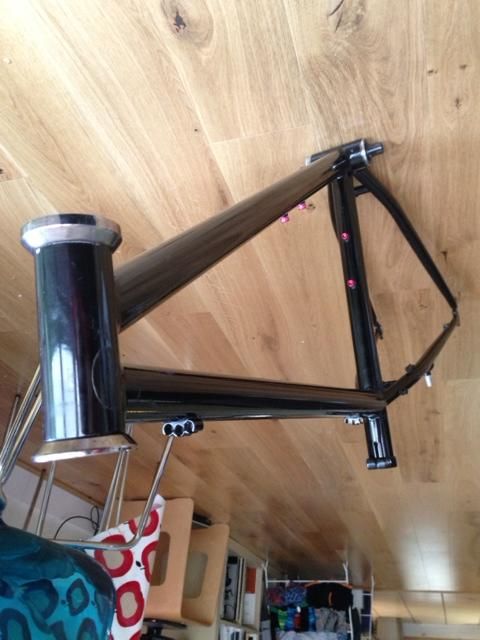 the frame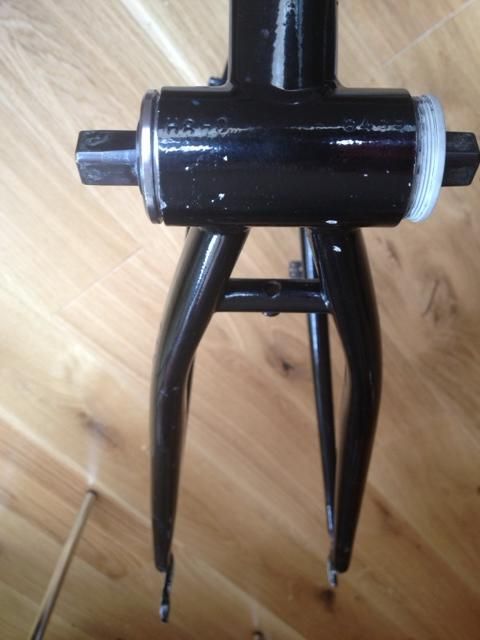 ignore the bottom bracket it's coming out again
bit of touching up to do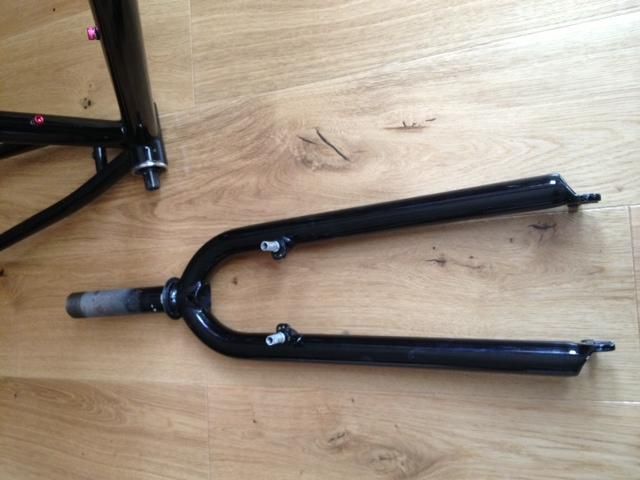 came with threaded forks, spinner on the drop outs but do recall some P2s having spinner on them or am I imagining things?
Thanks for looking, any help and info appreaciated
Tony
_________________
http://www.facebook.com/tony.retrobike.1
Kona Fire Mountain Splatter Paint Blue 1990 (sold)
Cannondale blue (fatty forks)-Rock Lobster
Kona Lava Dome Green 1997-Cinder Cone 2000
Orange E3 -Clockwork Orange +many others