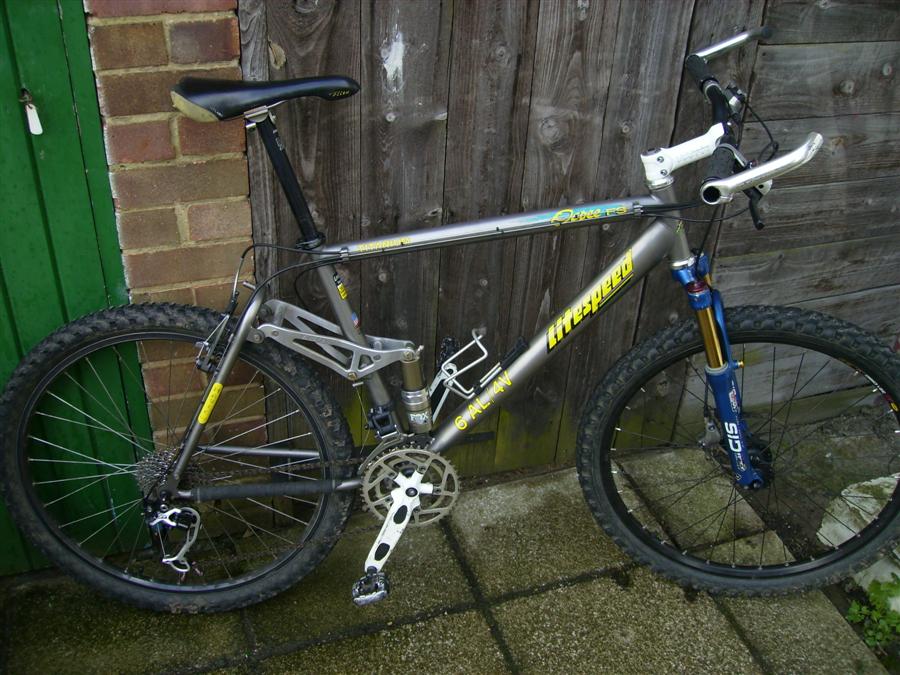 Not sure on the year , pre 1995 I would say as it has a cable stop for canti brakes .
I know it is not period correct , it has a front disc brake , Dual controls , shadow mech , and a Sid fork , but i wanted to ride it .
I am waiting for a ti bar , and looking for a ti stem as the position is not great .
Took it out this afternoon for a 2h30 ride and it is great . Climbs really well . Very light for a full sus ( forks weight next to nothing ) .
really pleased with it .