Looks like I've been outed by Nick Martin of The Pro's Closet (
http://www.theproscloset.com/
). It was Nick and The Pro's Closet who sourced the bike and acquired it for me.
And I certainly have to give a BIG THANK YOU to Martin Kozaczek of Second Spin Cycles (
http://www.secondspincycles.com
) with whom I've done business on other bike things and who knew of my quest. He spoke with Nick who located and contacted me about the bike.
After much blood, sweat and tears a deal was struck and it will be here tomorrow.
In the mean time, I'll post the photos The Pro's Closet sent me prior to shipping.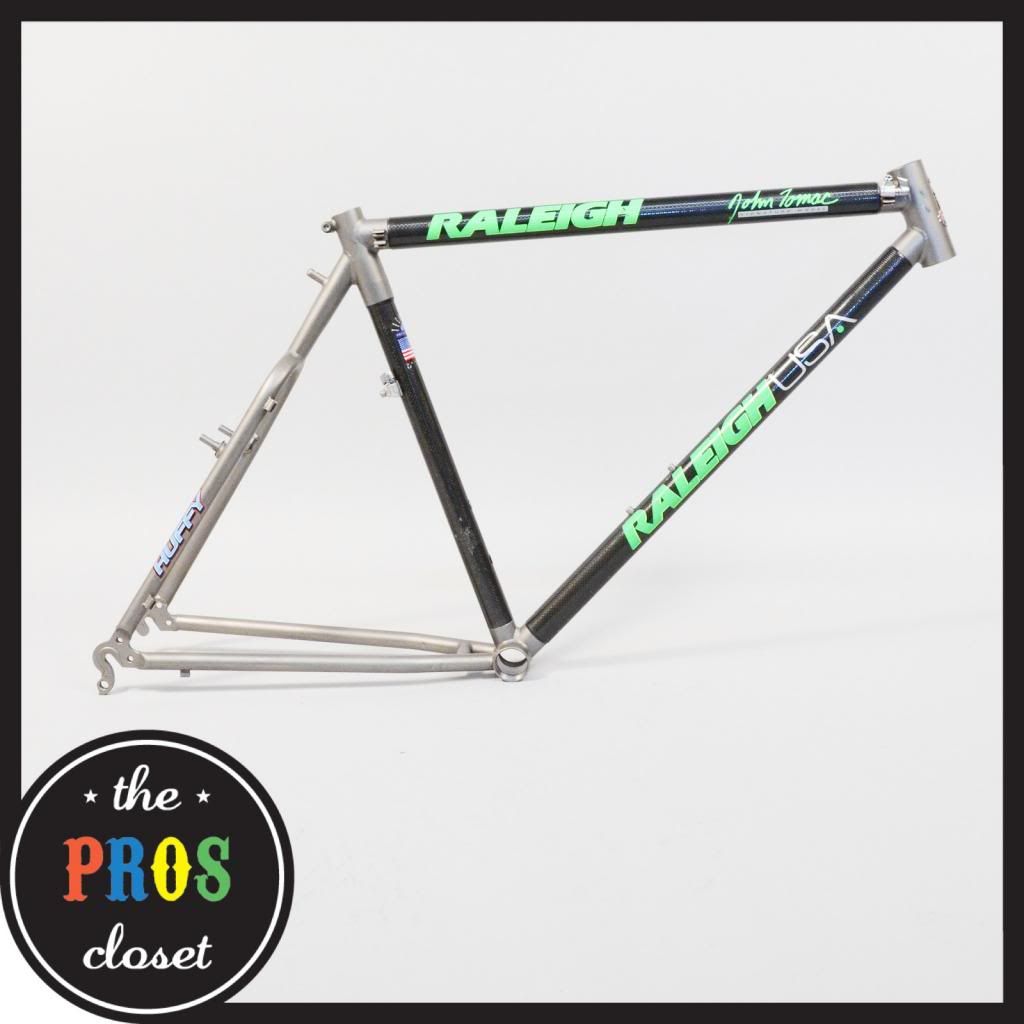 BTW, it is
THE
bike tested and raced by the Mountain Bike Action Wrecking Crew and featured in the November 1992 issue of MBA.
The difference between it and the other two Raleigh John Tomac Signature bikes posted above is that it is one of the very few Litespeed versions with Green decals.
I won't mention the other Forum members who knew of and perhaps participated in this endeavor but my thanks to them as well for some behind the scenes work.
Build will be the original MBA test bike of course.
A very very big THANK YOU again to Nick Martin and
The Pro's Closet
who promise me that more exotic cool vintage bikes will be coming their way (and hopefully mine) in the future.