Lovely example of Tom Ritchey's first "production" frame. 1985 Vintage. Tig welded front end in Japan by Tange, fillet brazed rear, hand finished in the US.
I believe this was the first MTB to utilise Tig welding, have vertical 130mm rear drop outs, a Unicrown fork and a Splatter paint job.
The frame and fork are both DB Tange MTB specific 4130 and was designed in conjunction with Shimano for their MTB specific M 730 Group.
The Geometry was a move away from, the slack angles of old also, with much sharper steering and a more centrally based weight balance, than the previous offerings.
Some of my component choices are for function/weight rather than mid 80's specific. Although the Mavic mechs' are from 85, work really well and are extremely light also.
Went for DiaCompe brakes, as the Shimano U Brakes were awful and weighed a ton. I must have tried 10 plus stems and the original weighed 595g! The Zoom one weighes 223g. All up weight is 21.1 pounds, which is impressive, but the F&F are very light and it is a small size. The bar is an Original Rocky Mountain alloy.
The paint was passed it's best when I received it a year or two back and I pondered for months over a respray, but decided to carefully "touch up" the original paint, which has been very time consuming and tedious!
First I had to match/mix the paint with something tough, then carefully rubbed down the area where the paint had rubbed/chipped and then hand touched in, matching the original pattern. I then carefully used an Auto refinishing paint reviver compound, that is very gentle and removes a lot of the discolouration from the original paint and it has come up very bright now.
These frames were sold exclusively through the Rocky Mountain shop, as none of the US cycle dealers would sell Tom's frames initially
This soon changed of course though! It had no name/model.
A lot of these frames had the U brake mounts removed and then Canti mounts brazed on the seat stays, but I have left the U brake mounts as this dates the frame and with the Dia Compe version installed, works really well and can lock the rear wheel at will.
The ride is extraordinary for a frame 28 years plus old and although these were production frames, they were still pricey BITD.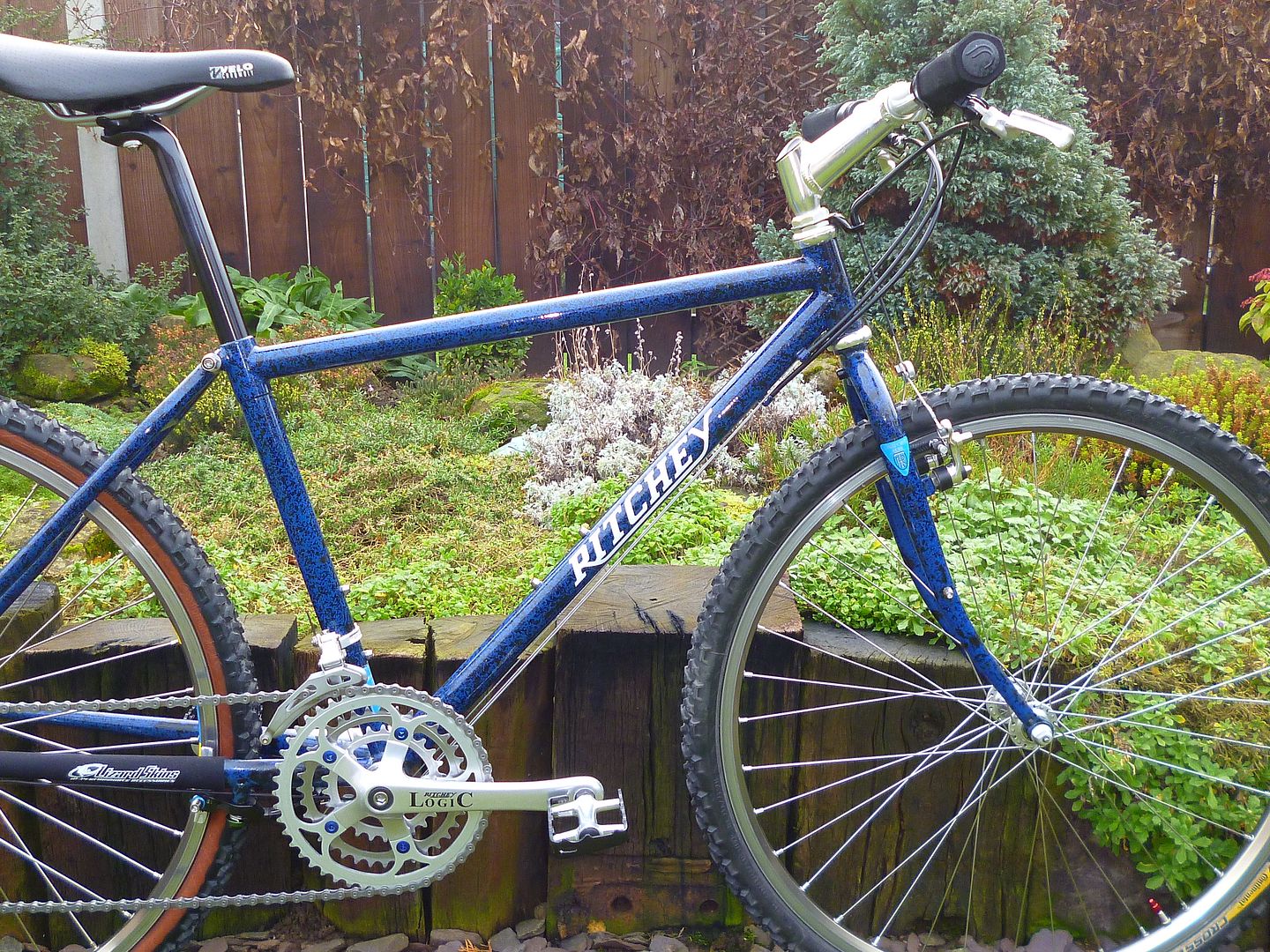 _________________
Live the dream-Ride on!