I always had a crush on Sunn bikes since I started to throw myself into mountain bikes world.
this one has been one of my "dream bikes" when I was 16.
but I wasn't really into 90's MTB anymore since early 2000, but a friend of mine gave me back the virus after an australian trip where he litterally discovered mountain bike and told me about it with shining crystals in his eyes.
then, I found a french forum dedicated to sunn brand, another one, then retrobike etc etc etc
I spent a lot of time hanging around into member's gallery, and step by step the idea of building this dream bike grew up in my mind.
starting point of this build is a fork, the sunn chaos XC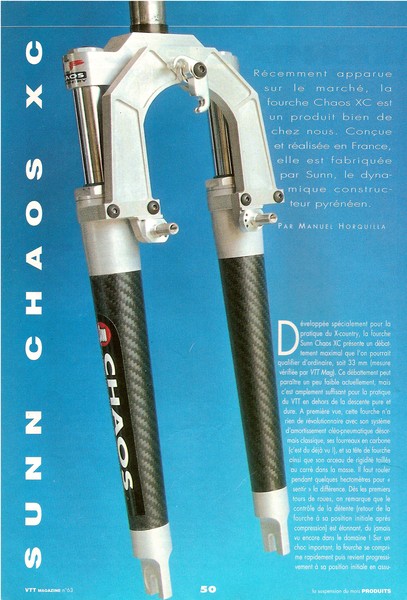 my holy graal when I was young
but a fork alone doesn't make a dream bike, then I saw a picture of gilles sanders in the 95' catalog a few years ago.
full XTR M900, too classy for me, specially when I saw this picture of ludovic dubau
I felt in love with red tri align, they match so well with the frame colour !
took me a while to collect parts, to sand the frame and respray it, specially when I took a one year break in australia
everything was at my parent's place, while I was far away, even when I came back to france I was 1300 km far
but I went to visit my family for christmas, during short 4 days.
I kept half a day to build the whole bike ....
...and I did it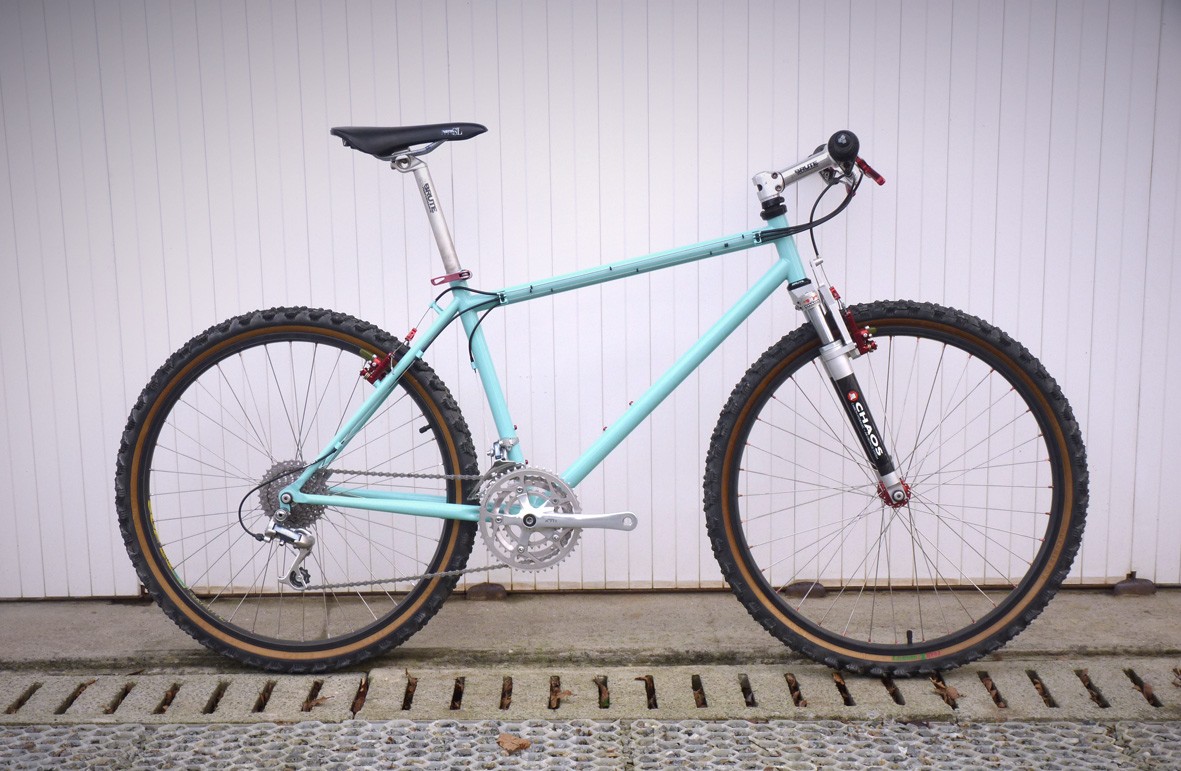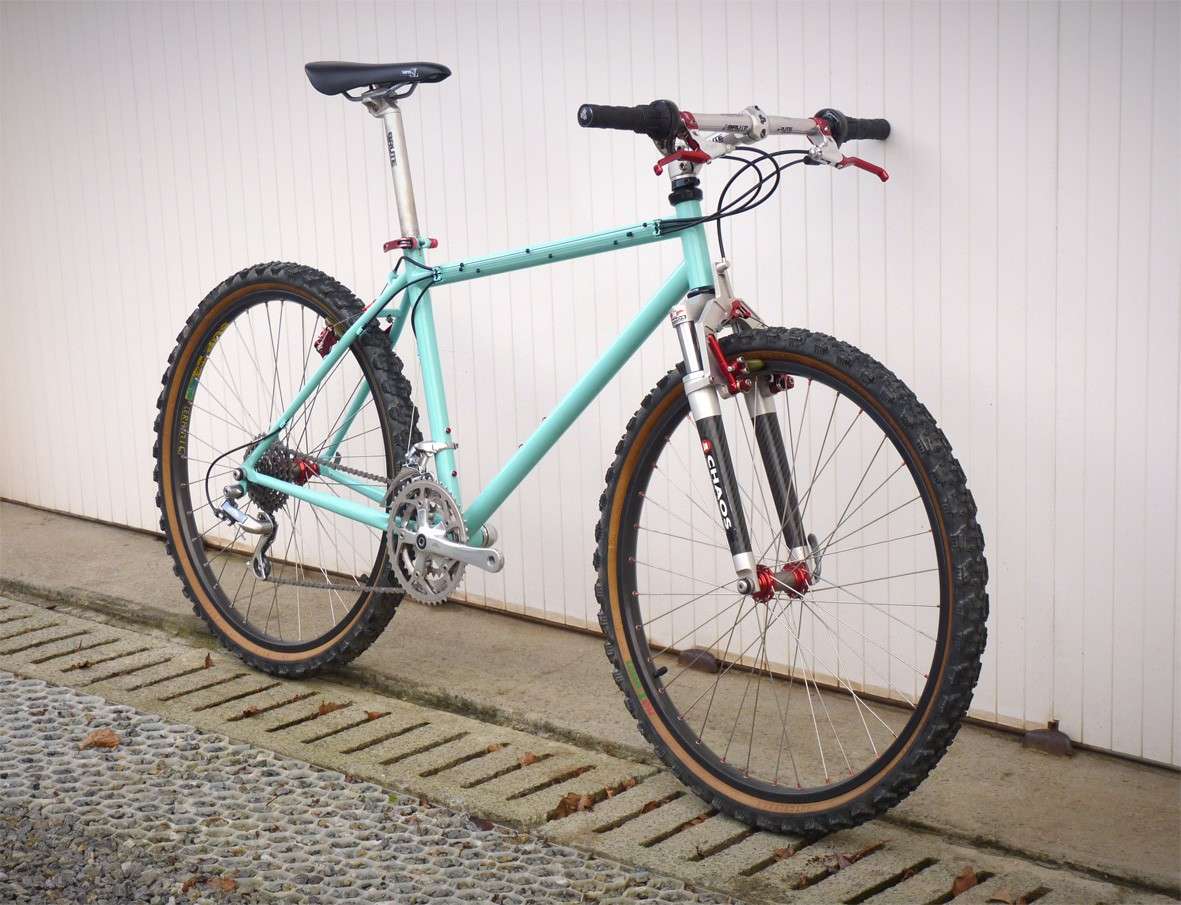 it is almost as I wanted it to be
to be perfect I need decals, 117 ceramic instead of 121's, and a pair of red skewers
hope you'll enjoy