Hi Guys,
I have a very old (and it really looks that way) Giant Sierra '89 (GR933389)
It has been standing outside for quite some time and I took it apart for parts, there is a real nice mountain LX groupset on therewhich still is in a nice condition.
Is this frame/bike interesting enough to save?
When I took it apart I kinda start liking the bike, some nice deatils, handbuild, U-brake at the bottom (so the frame should look quite nice as a singlespeed)
here are some pictures, taken with my telephone camera so do not pay attention to the quality (and the amount of thrash in the back, that is the old workplace of my late grand father, we still have to clean up the place but do not know where to start
)
The bike as it was standing outside for the last couple of years;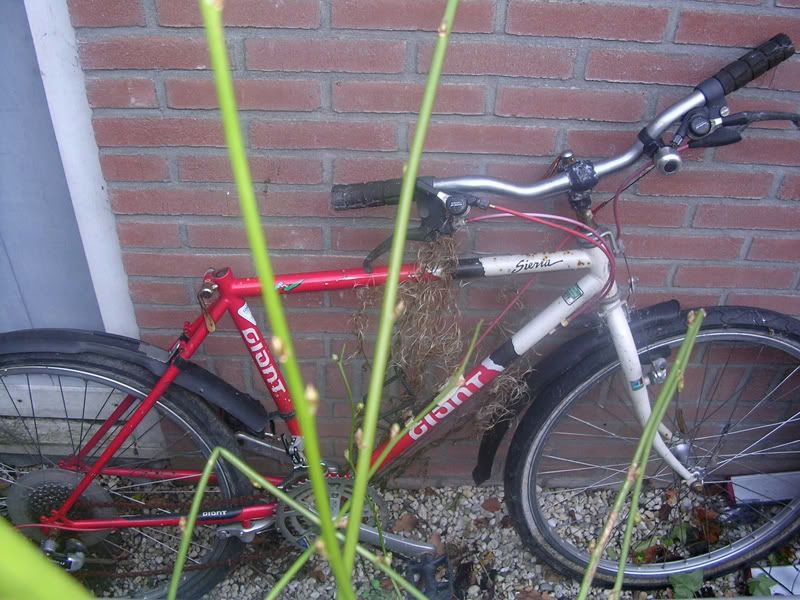 The logo;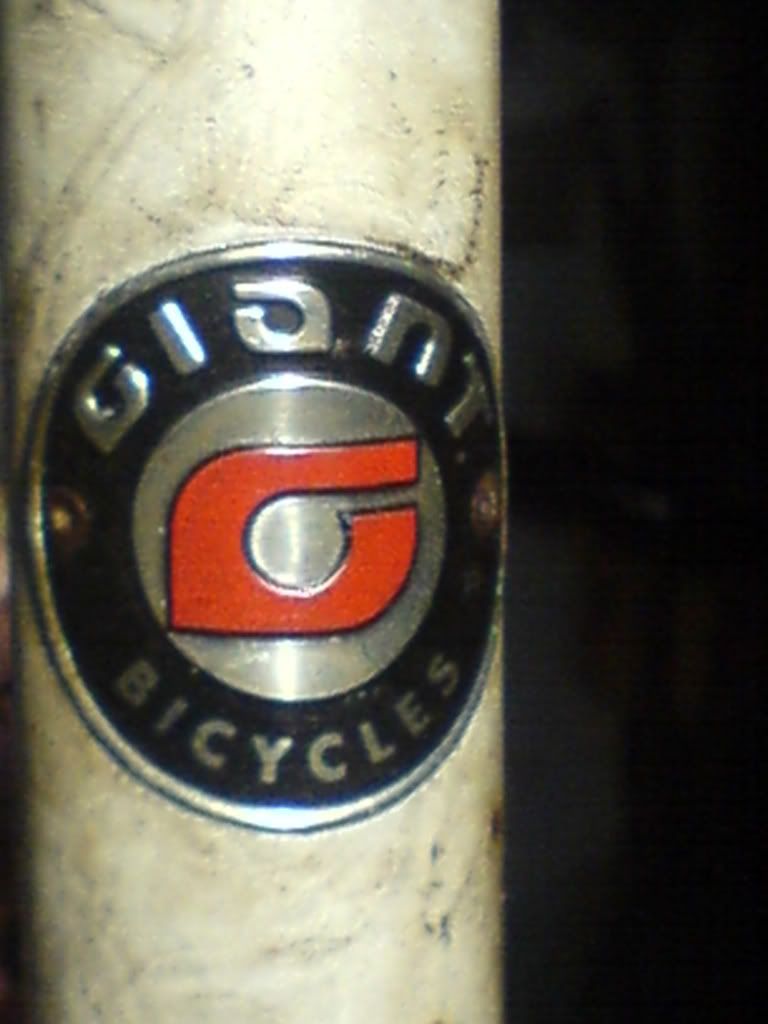 The GIANT name is not a sticker but painted,..the base of the frame is white and the red was sprayed over.
The frame dismanteld;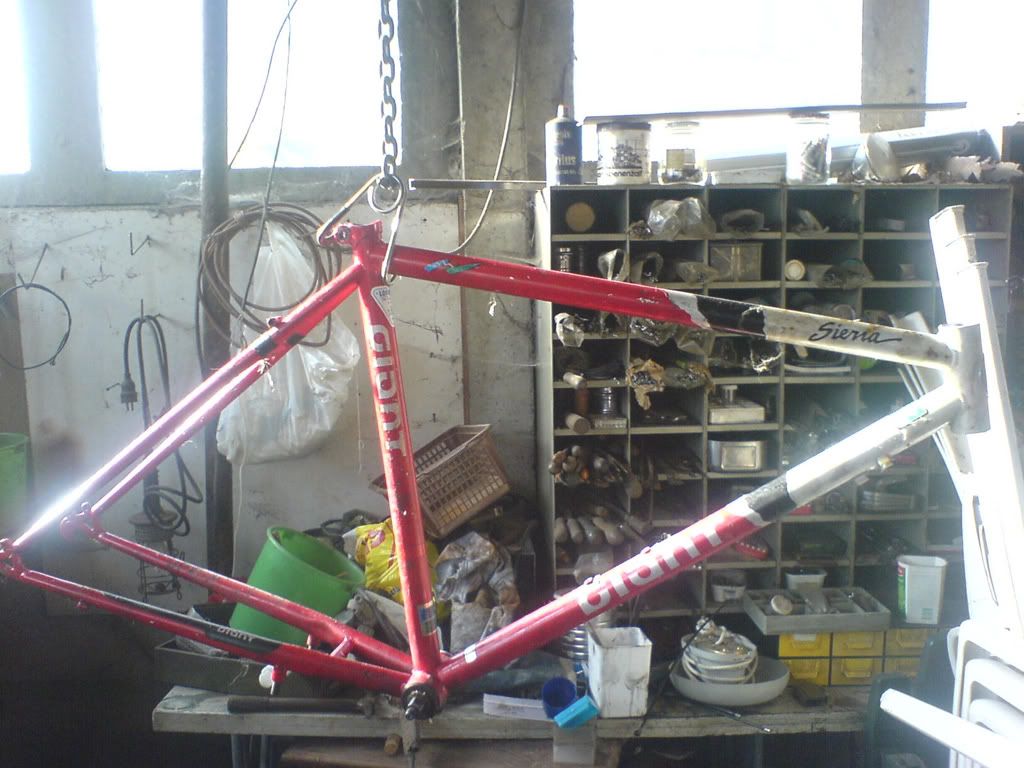 The fork; (the headset came of like new)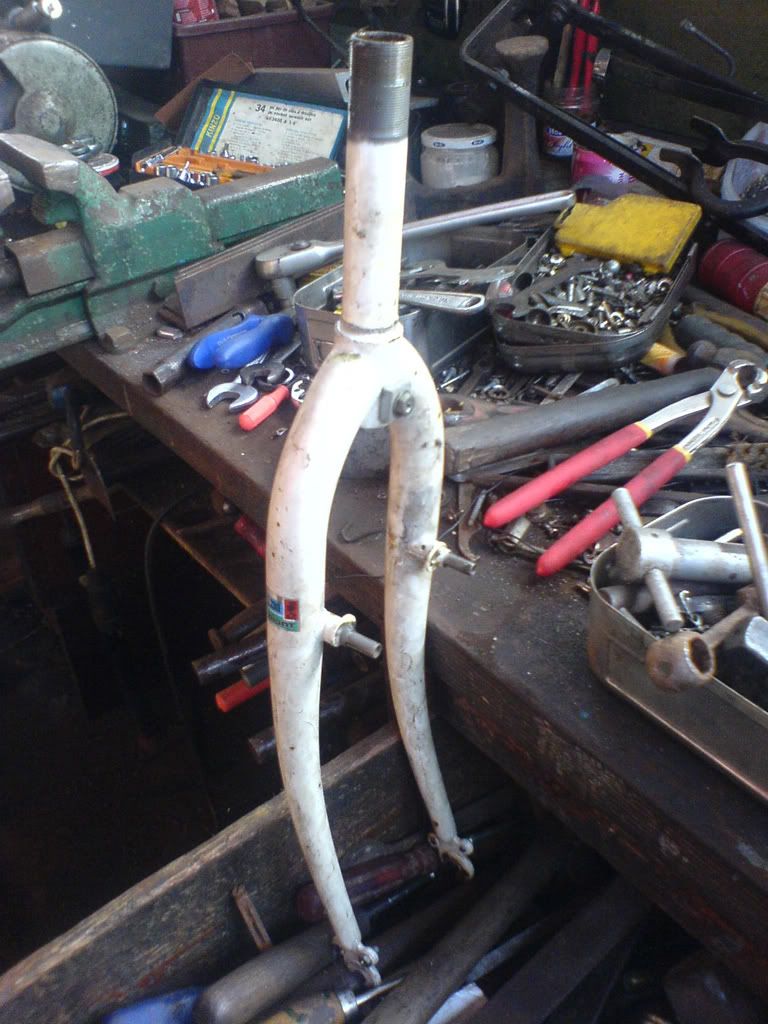 Won't be needing this anymore;
Handmade;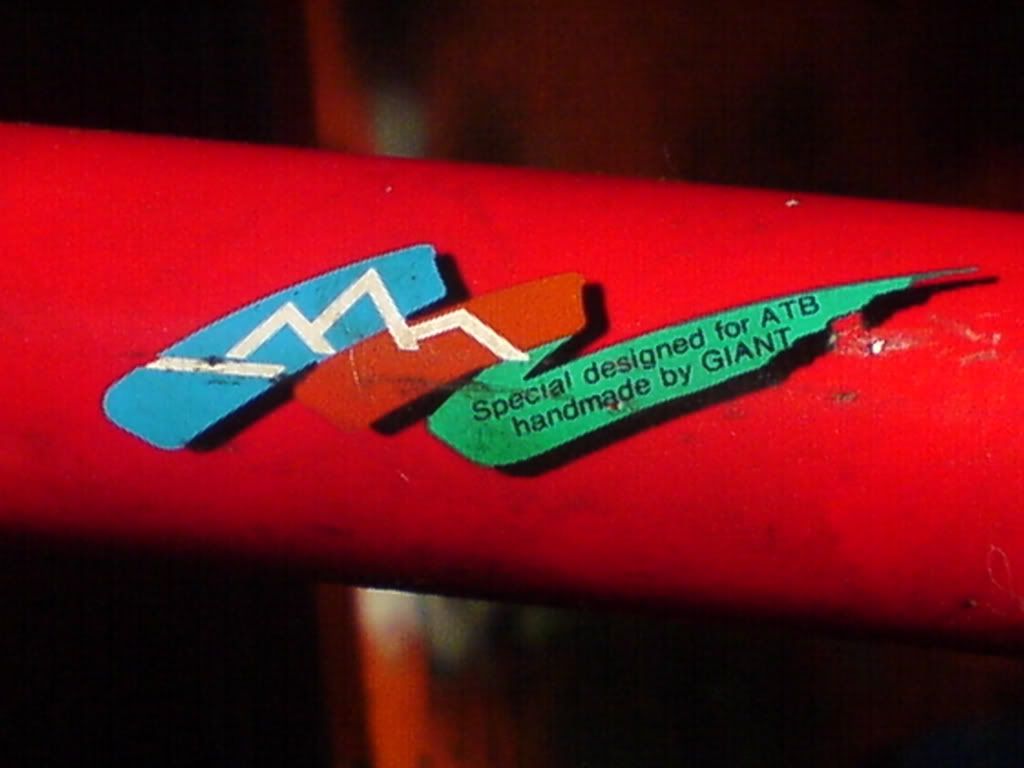 The material;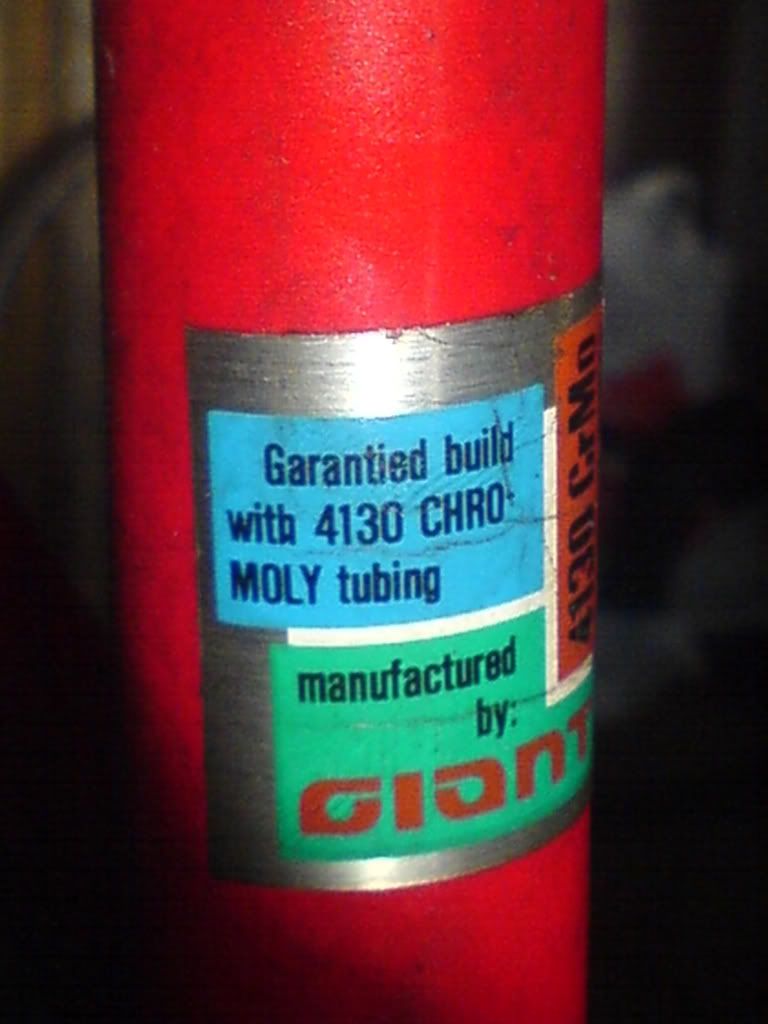 It has some rust and a needs a new BB.
So what do you guys think,..new paintjob and bring it back alive?
_________________
DEAN
- SEROTTA-
KLEIN ATTITUDE
- SEVEN -
MERLIN
- VOODOO - ROF - GROOVY - BONTRAGER - RAFTY - SUNN -
FAT CHANCE
-
MC SAN ANDREAS