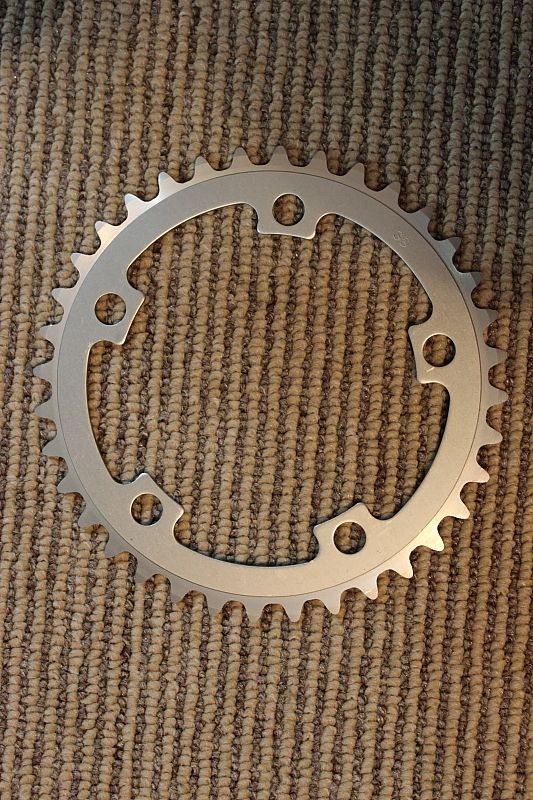 New 36 tooth chainring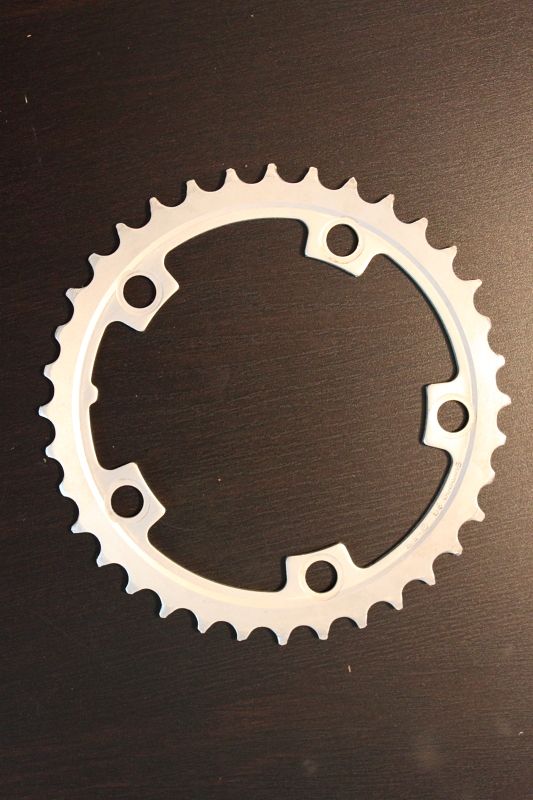 Old one. Are the shortened teeth and wear a concern?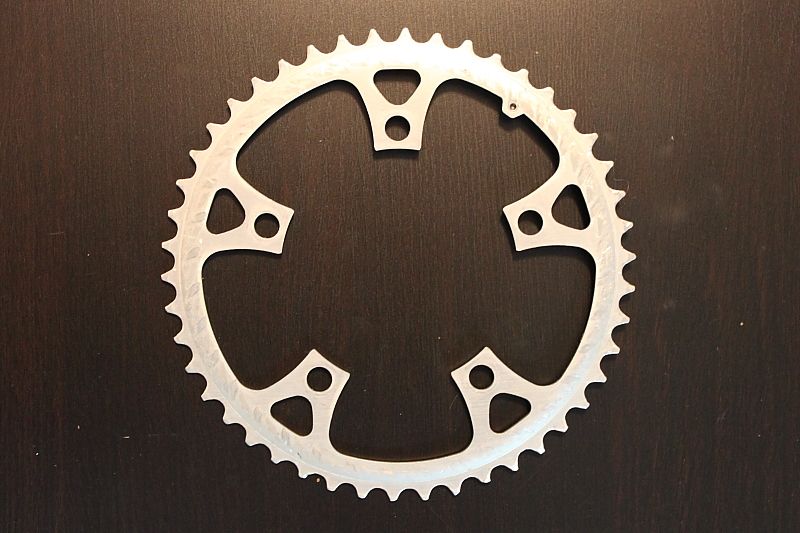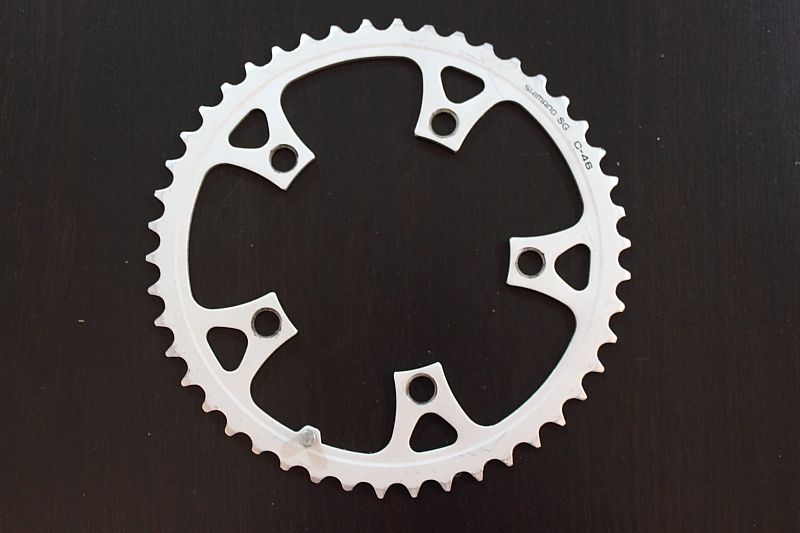 Old 46 tooth ring. Looking ok?
New salmon kool stop pads.
While testing the pad I found that the rear rim has a flat spot, that is a dent in the rim and the whole wheel 'swoops down' a few millimeters as it spins in that particular spot...I am considering replacing the rim but if I cannot find an exact copy (and it's looking out of my budget to find 2 NOS Araya RM-17 32 hole rims), I would want to replace both the front and rear rim to be symmetrical.
http://www.amazon.com/gp/search/ref=sr_ ... sort=price
Are any of these direct replacements for the rims I have now? I'd like to spend less than $100 for the pair but less is always more to me.