I saw this on the local craigslist ending its life as a miserable college commuter when I swooped in. The paint...well...the paint speaks for itself. To me, it is like the pride flag threw up on my bike leaving some stains that just won't ever come out. At least if it is ever stolen I can just look for the giant neon highlighter cruising down the street. The frame is in fantastic shape. There are a couple scratches on the paint on one side of the bike and the fork but there are no dents, bumps, bruises, bends, cracks or RUST etc...structural integrity? Check! That stem? Wow, someone really had a crack at that one.
Pretty much everything on the bike is Deore XT. The cranks are some variant of Deore but they seem to do the job.
The before pictures: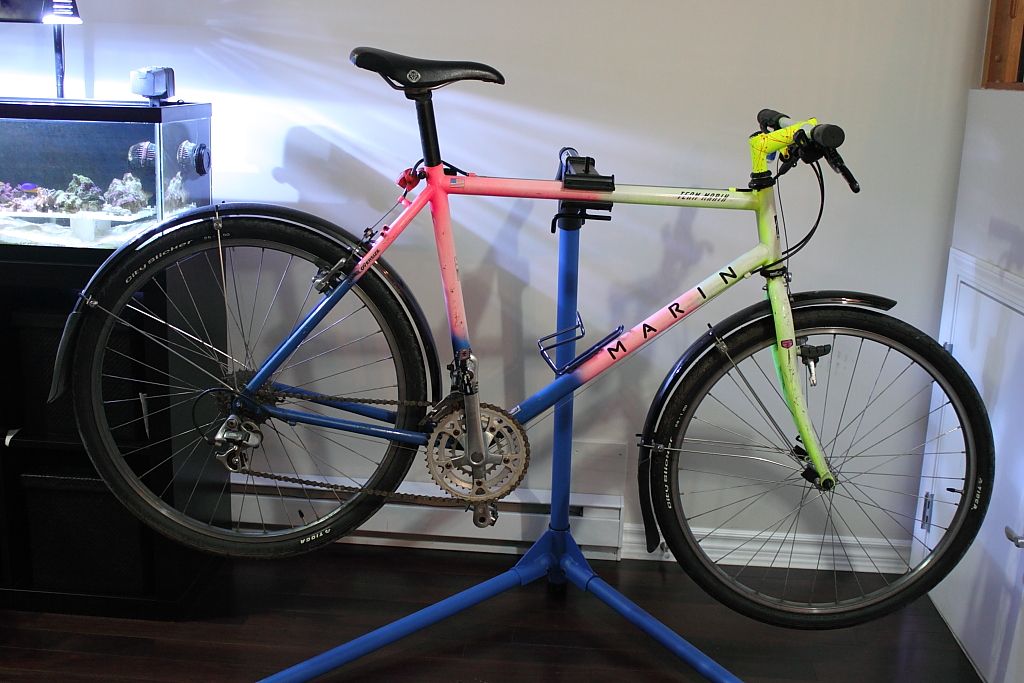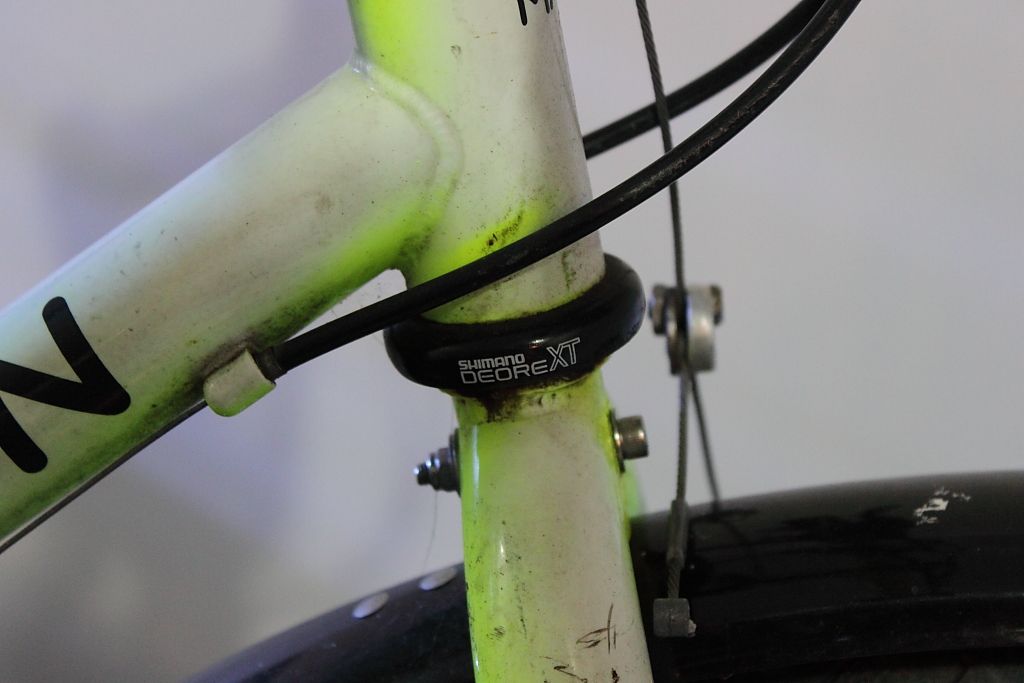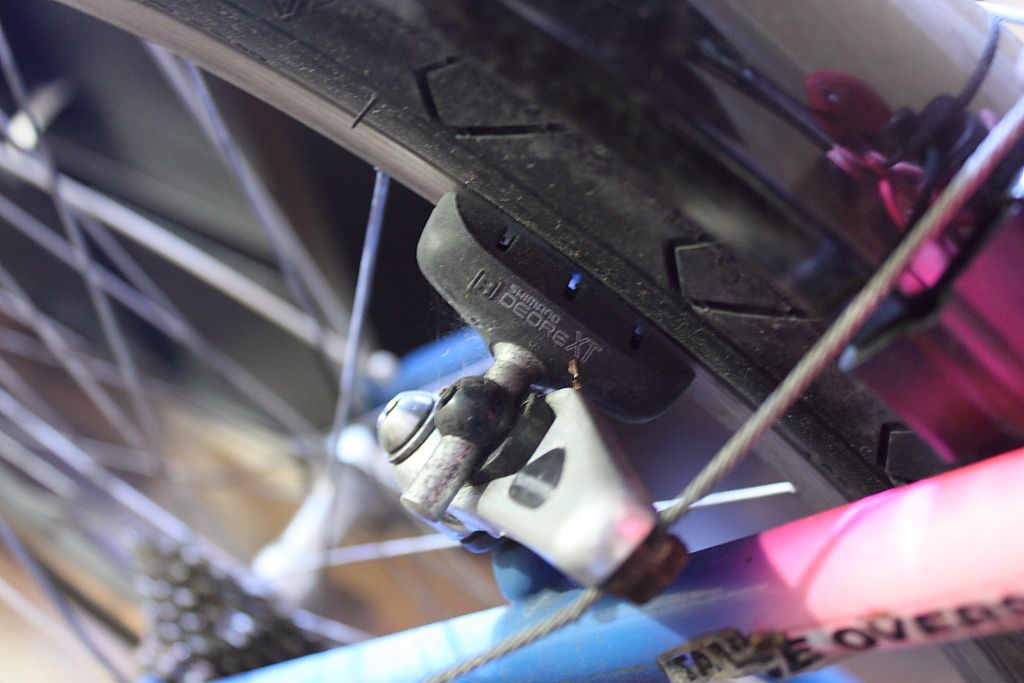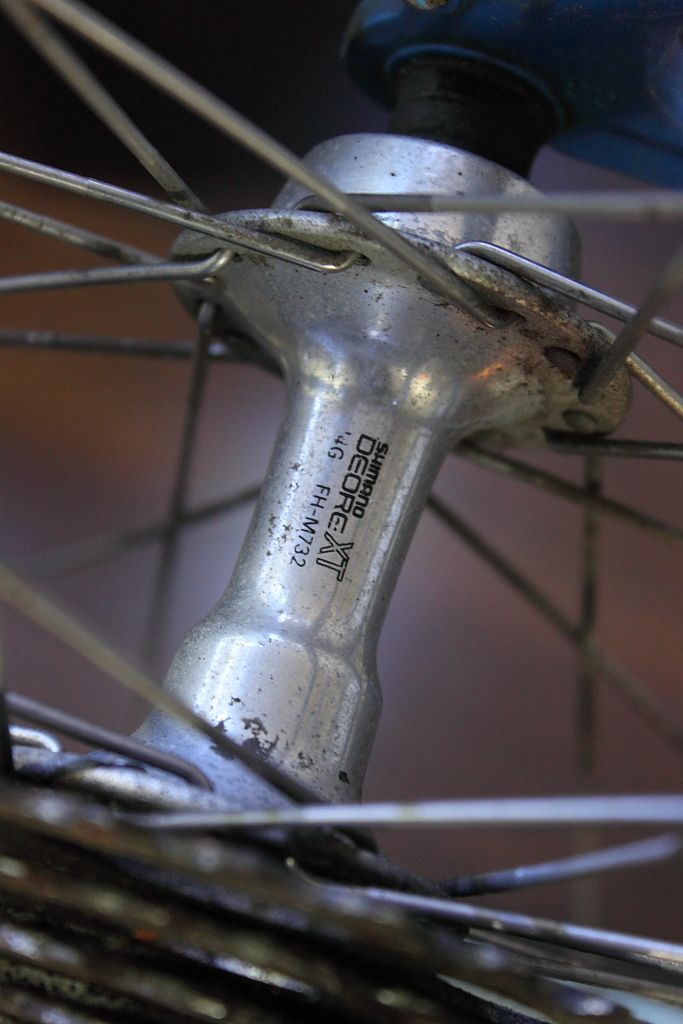 After some scrubbing, tire changes and a new chain: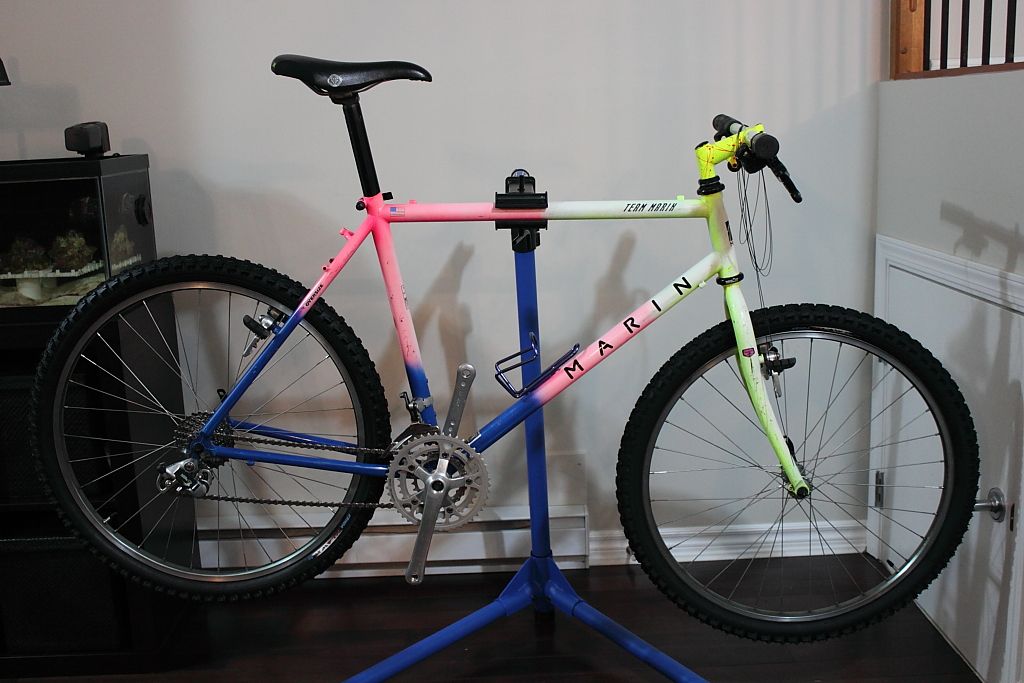 (Yes, I might need to take out a couple links)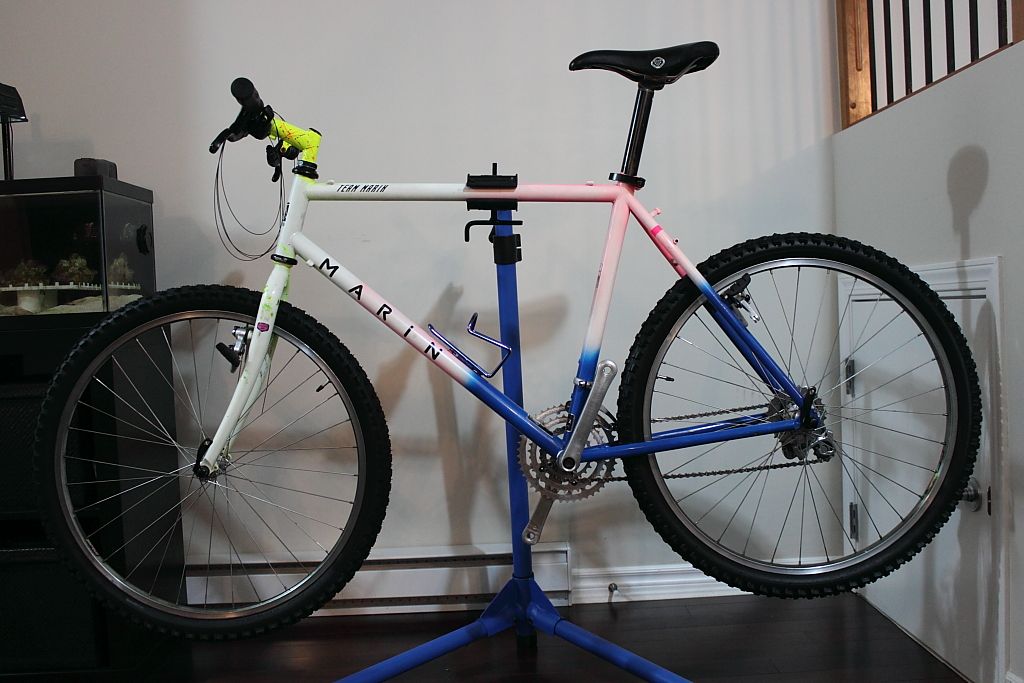 I am considering a new black handlebar and seatpost but keeping the stem. I have some new grips and bar ends in the wings but I don't want to put the cables and housing together before switching out the bar. There is a tiny dimple on one of the RM-17 rims that I will see if I can get straightened out a bit but it is almost imperceptible. Several of the steel screws (cable holders and their ilk etc.) are rusted and I will go to the LBS to see if I can replace them with some brand new shiny ones as this commuter's stable was in mother nature.
I want to replace the cantilever cable holder as it is quite rusted out. It's this bizarre contraption that holds one cantilever with a special cable and threads through with the actual brake cable unlike others. I am sure if you have seen an XT cantilever like this you would know what I am talking about (also seen a few pictures above).
Anyways, not too much in terms of upgrades but a few details to touch up the rough areas.