Finished my one and only retro bike, built as a rider for our old school rides that we do once in a while with old school friends here in Tavistock, Devon.
Many thanks to everyone on Retrobike who sold me stuff to get this built!!
MS Racing 1989 CR1 frame, cromo rear stays, alloy main frame
Kona Project Two forks, these were as close s I could get to the straight blade MS forks[ Tange Switchblades to go on soon]
VP 1" nos headset
Original MS Racing stem with bizarre cable hanger/rocker system
Fred Salmon nos anodised handlebar
Onza Porcipaw nos grips
Diacompe SS7 nos levers
Shimano Deore nos thumbshifters
Shimano Deore canti brakes
Sun grey anodised rims, Deore LX hubs, Continental nos tyres
Deore DX rear mech, Deore XT front mech
500LX biopace chainset
Wellgo nos beartraps
Shimano 7 speed chain/cassette
Original Strong seatpost
Avocet saddle
nos Shimano seat QR
Thanks for looking!!
Steve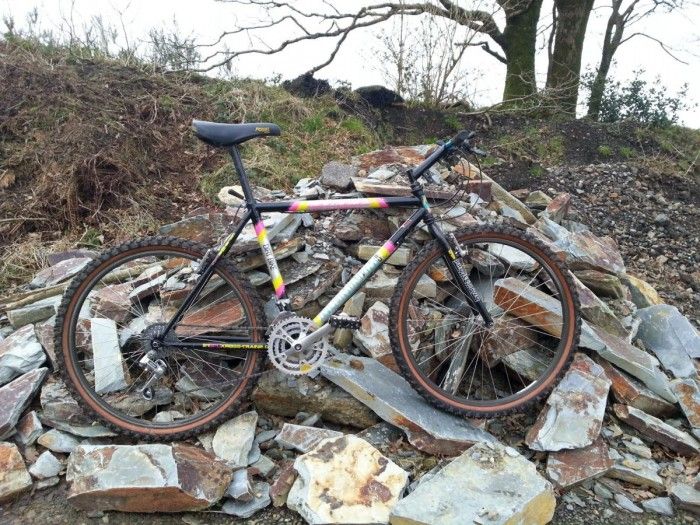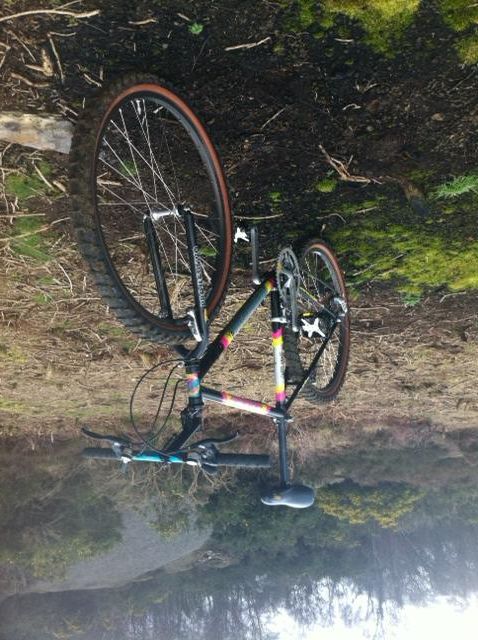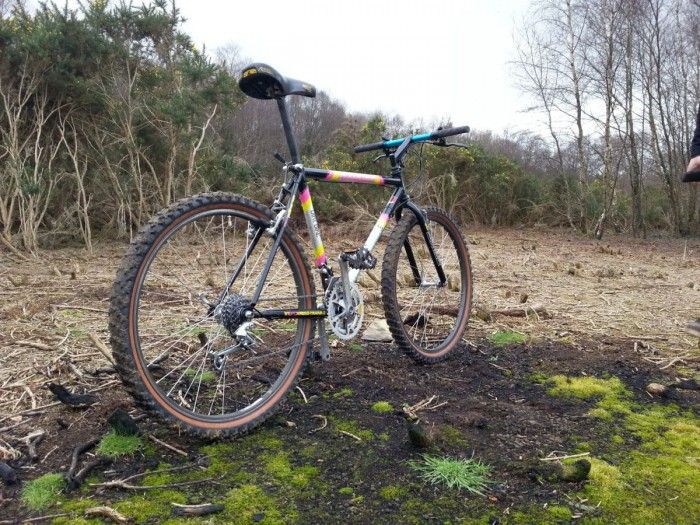 _________________
I love bikes, all bikes. Old and new.
In the stable..
Old: 88 Kona Cindercone, 90 Alpinestars al Mega XT
New: Evil The Wreckoning, Specialized P-Slope, On One 45650b, Trek Stache, Custom made S&M ATF 20" BMX, S&M ATF 22" BMX