Okay, I got one now: My own TiRunner!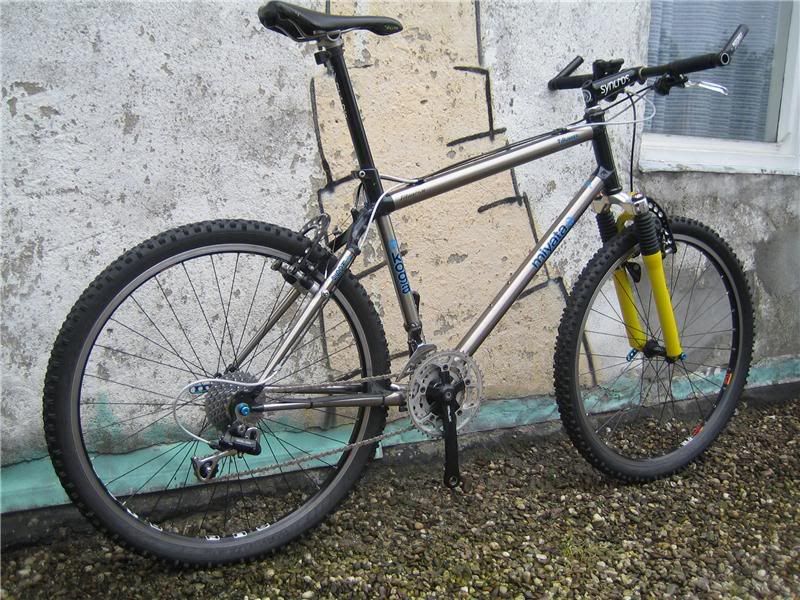 My LBS knew the owner and of course they do know me too. Owner bought a brand new Merlin XLM with them and the LBS told him I might be interested as I am collector. I am!
Some specs:
bonded Miyata frame with titanium tubing and alloy lugs, 18.5"
Judy SL
Syncros stem, bar and post
Ringle Ti QR's and 2 blue H20 cages
a lot LX/DX
More recent era wheels: XTR hub rear, XT front, Sun rims
Flite
Odyssey brake boosters
It had the full Ti Onza bar ends, but he really liked them and put them on his Merlin. Promissed the guy to look out for the 2 rubber Onza sleeves for those bar ends as his were gone. If someone has a lead, please do contact me. Thnx!
Two more pics:
One
Two
Will do some modifications to make it fit my taste a tiny bit more. Panasonic almost finished, a Vitus and a Verlicchi to do and now this one - Pfoe!
- Melvin
_________________
official OW
2
0
1
0
Concours de Elegance jury member
Enter Elev12K's candy store
For Sale:
☆ Vitus FCK9
☆ Koga Miyata Survivor