So today i took it for the first ride (that wasn't down the drive and back). While it hasn't turned out to be the build I was actually thinking it is fine to take out for a ride. It is mostly 770 XT that is a bit clapped out...so that will have to change hopefully sooner than later... and these steel smoke classics will have to be changed for something kevlar (have kevlar smokes and a few of the first flight z maxes to pick from)...
SO took it out on a trail that I knew that was a bit technical but not overly hard in case it was a bucket of crap... Must say it was wonderfull, needs some fine tuning, have to get a seatpin with less layback and some rear mech adjustment (or replacing, not sure if my crap building skills or not).
Felt immediately home on it, was like my old DB Axis only smoother in the rear, handled brilliantly and felt much more at home and nimble going throught twisties that either my ARC onb Zaskar reissue...
Happy, after the issue I had, finding, BB, forks, I was thinking thios was going to be a big let down to ride. It isn't, its sweet!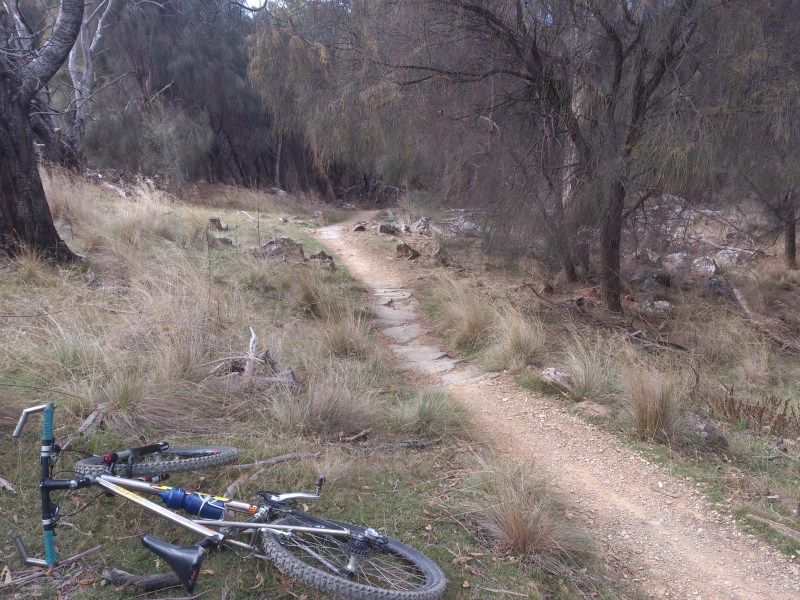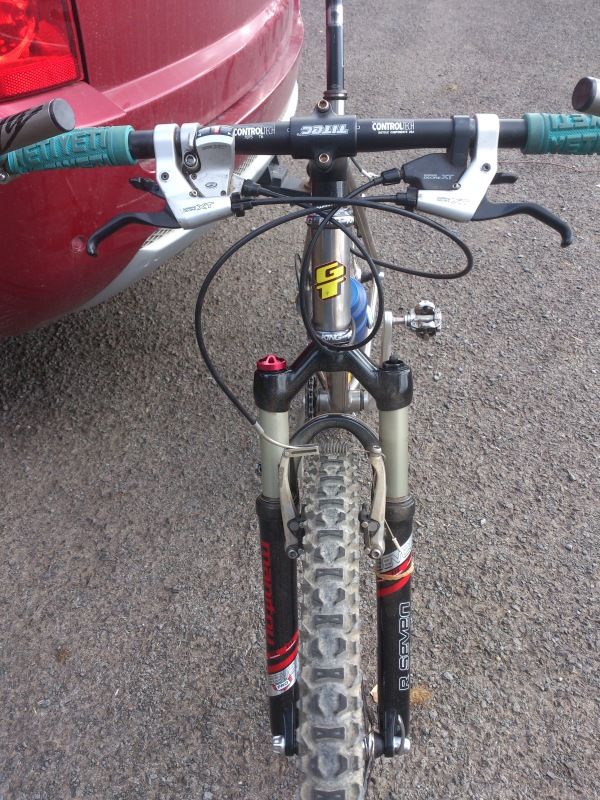 _________________
1989 DiamondBack Apex, 2003 Yeti ARC,
2008 GT Zaskar Reissue
,
1996 GT Xizang
2012 Cervelo R3, 2015 Look 675 Light, 2015 Scott Spark 710