Alrighty then...headset in and building up.
building up, not really sure where this build will go. I'm the kind of person that like to build a bike to be useful and with bits that I like (and have) rather than be all co-ordinated. So people may not like it it will probably end up with a pile of bran spanking new bits on it.
First off we put the forks in...discovered that there is a crack in the steerer, oh no. I think it is longer than the amount of spacers, but should hold together for some light round the block riding to see how it ride/fits etc. But I have discovered you can still get Manitou R7's in 80mm with v-brake bosses (but only in black...whats with the lack of colours in forks these days, you can have white or black and nothing else)...trying to get that one past the minister of finance...(she does owe me as she wont give back my old DX pedals...)
The start stripping all the bits of my Yeti. So there all well used and none too exciting, and as I write this I realise I just pulled them off and transferred them over... didn't actually think to clean anything. Anyway still have to get some bits, so I'll pull it down and clean it all when I give it a second polish.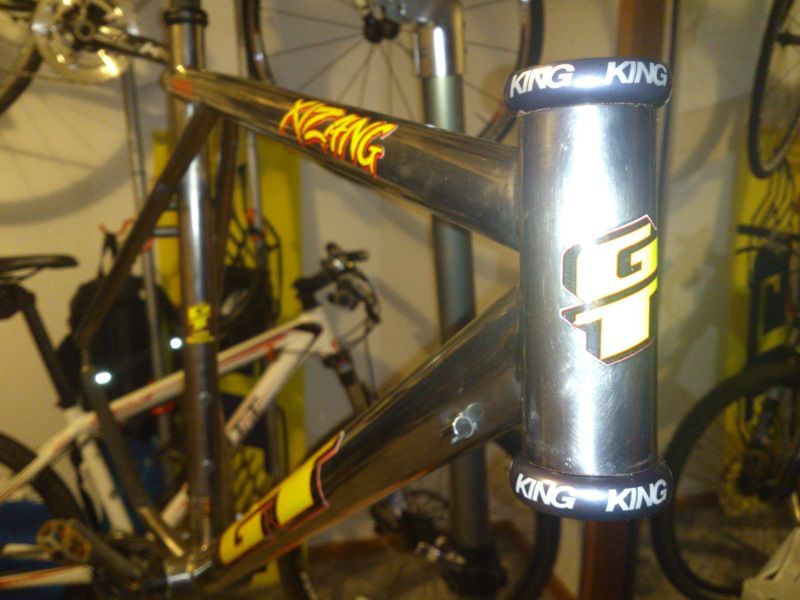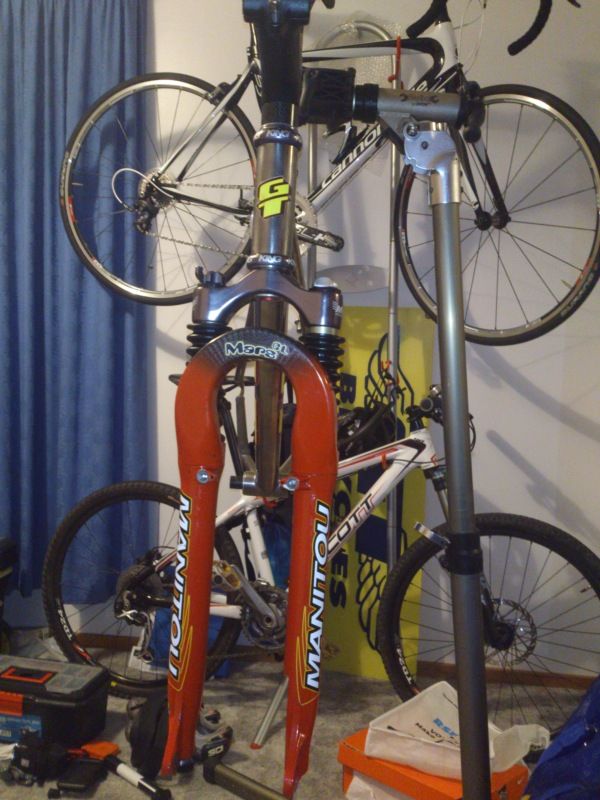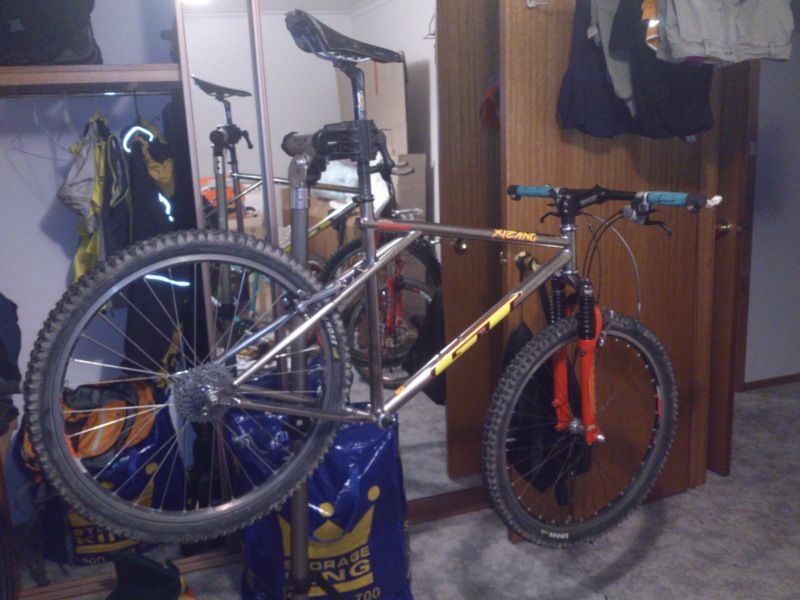 must take off the onza bar ends and put on one of the sets of onza ti's I have...wondering if the rubber hand bits will come off as the ti ones don't have them...
Hmmm...seem to have polished frame/red fork-itis at the moment...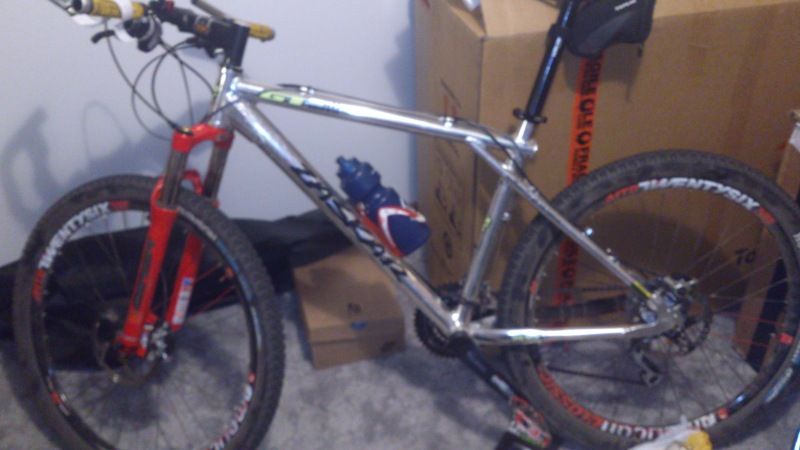 _________________
1989 DiamondBack Apex, 2003 Yeti ARC,
2008 GT Zaskar Reissue
,
1996 GT Xizang
2012 Cervelo R3, 2015 Look 675 Light, 2015 Scott Spark 710