Well its pretty much finished apart from some orange bottle cage bolts and some grips with orange ends.Went for a ride earlier and....I absolutely love it to bits.
Heres whats on it.
1991 Prestige frame.
DX headset,cantis,sti shifter lever combis and front and rear mechs.
Orange hot rod bars and Orange AliStalk stem (just waiting on decals for these)and Orange LiteStik seatpost.
Ritchey Vector Wing seat.
MT-60 cranks 24,36,46 rings with Wellgo pedals.
Araya RX7 rims on I think early LX hubs (want some DX ones but got impatient)
It weighs about 11.4 kg and seems to handle lovely...well pleased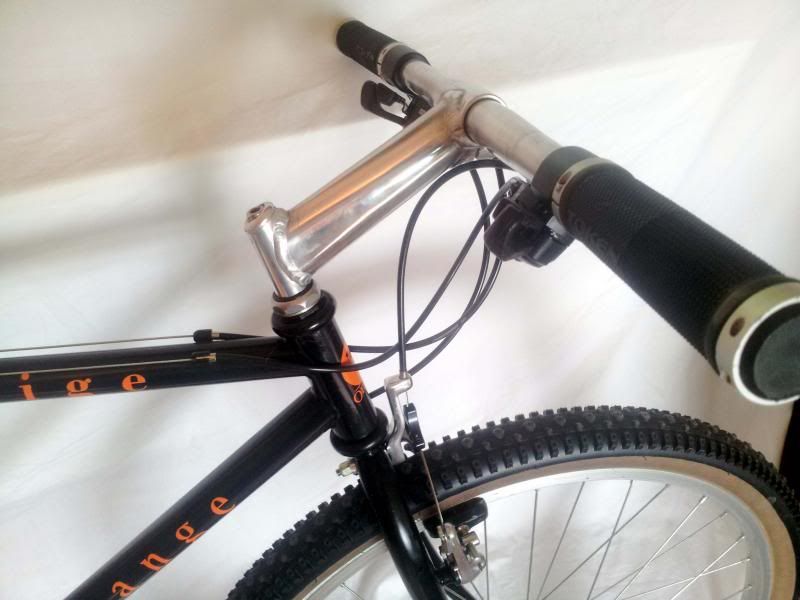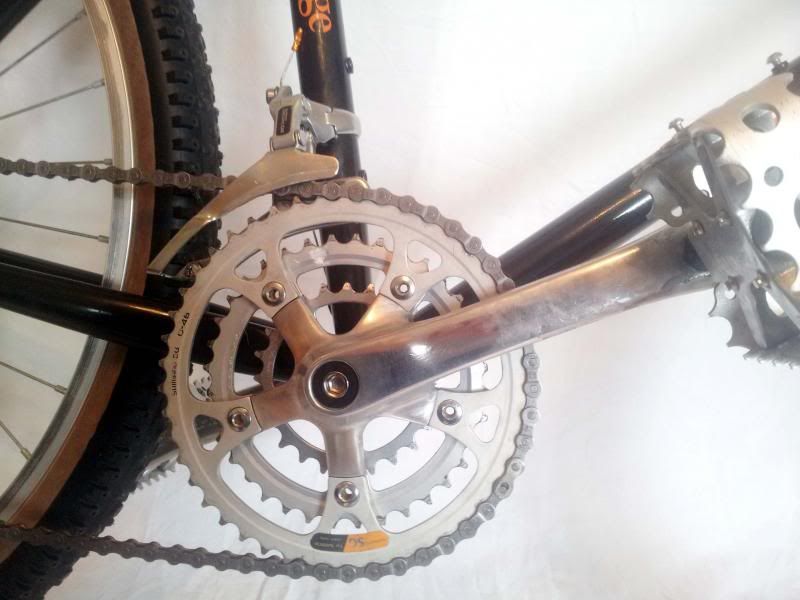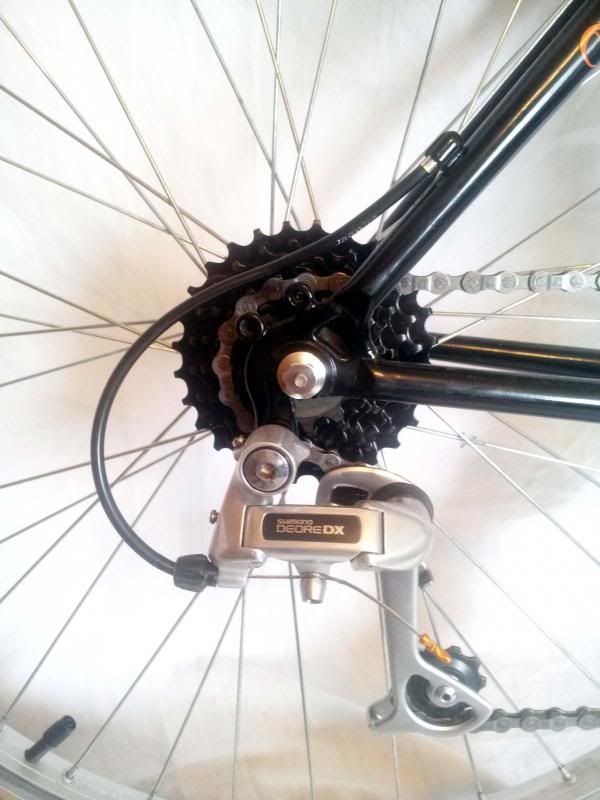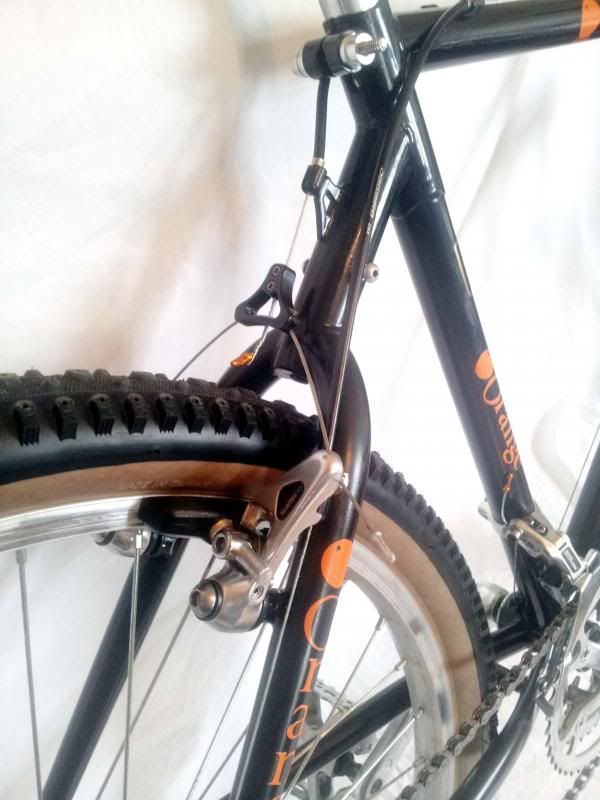 _________________
1997 Orange C16 (Gone)
1995 Orange P7 (Gone)
2013 Cube LTD pro 29er
91 Orange Prestige
90 Orange Clockwork
89 Orange Clockwork