Evening all, just returned from picking up a new arrival in the form of this early marin. Im not sure what it is to be honest!, model decals are gone, as is one of the downtube marin decals, the rest are still there. Pretty tidy paint wise...one or 2 scratches though. grey zolatone paint, 16.5" C-T, rear U brake.
It came sprinkled with a liberal dash of ringle stem & skewers, answer M-sport forks. Middleburn chainset, modern alex rims front wheel, and LX everything else. Oh and a RC130 bar that looks like new.
Sorry for the piccies, I left my camera memory card at work so am limited to my mobile phone at the mo.
Any help on model ID would be appreciated, although missing its original stem & forks its probably pretty hard to track down.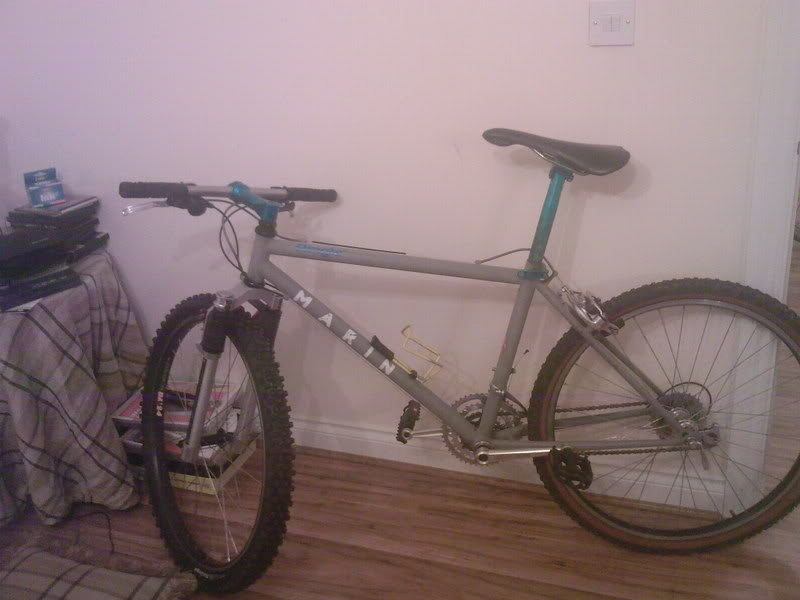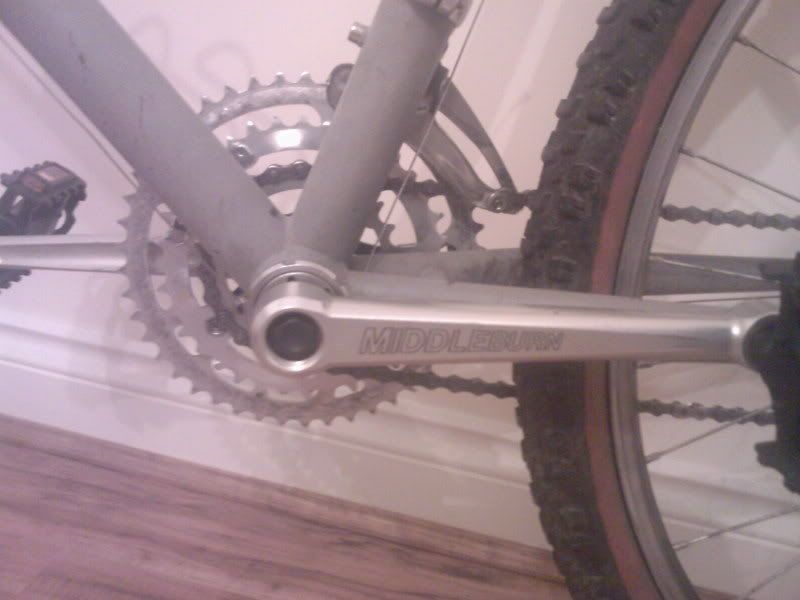 It also arrived with a rather funky spare front wheel, any info on the hub also appreciated!