Hello All,
I'm the original owner of my RTS since 1993. Back in the day it started life as a RTS-2 but after a month the frame developed a crack in the lower bracket so GT sent me a RTS-1 ball burnished frame to replace the Taiwan made frame. The LBS swapped all the parts over to it from the RTS-2 frame.
Here is it last year being prepped for a nice easy XC trail ride = 40 miles.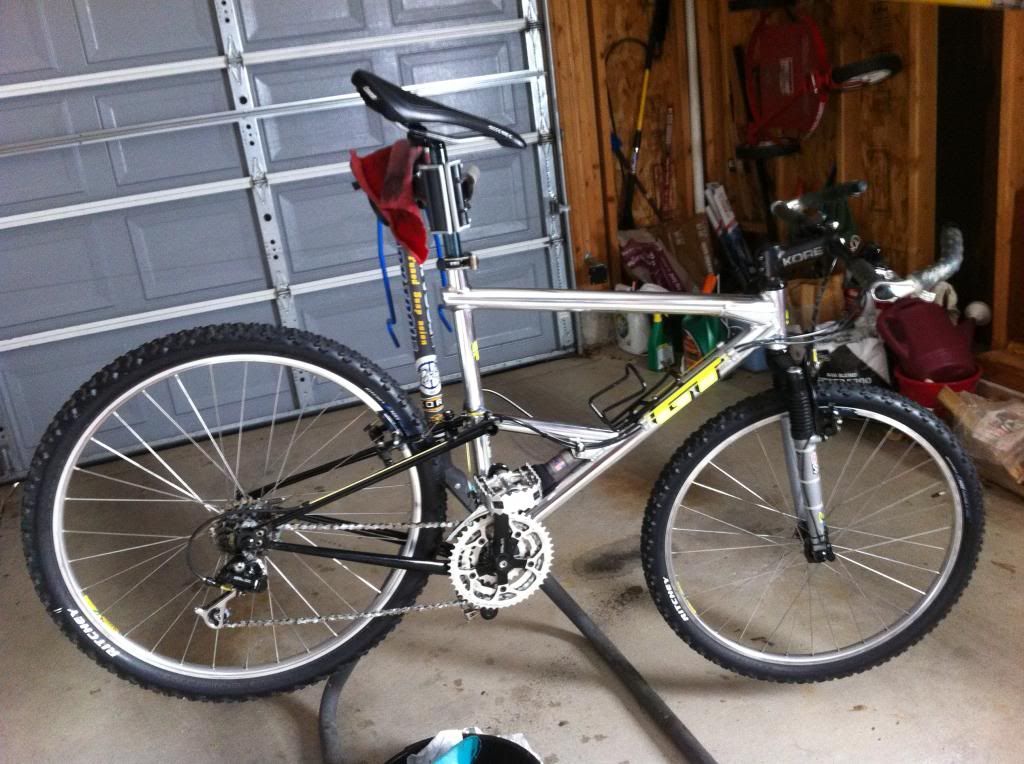 Love the full suspension as it keeps the rider very comfortable.
I decided to upgrade! handlebar to have a 2" rise, update the grips and replace the cantlevers to shimano XTR V brakes .
Decided to check ebay and saw a great deal on the frame with a in great shape adjustable Noleen shock!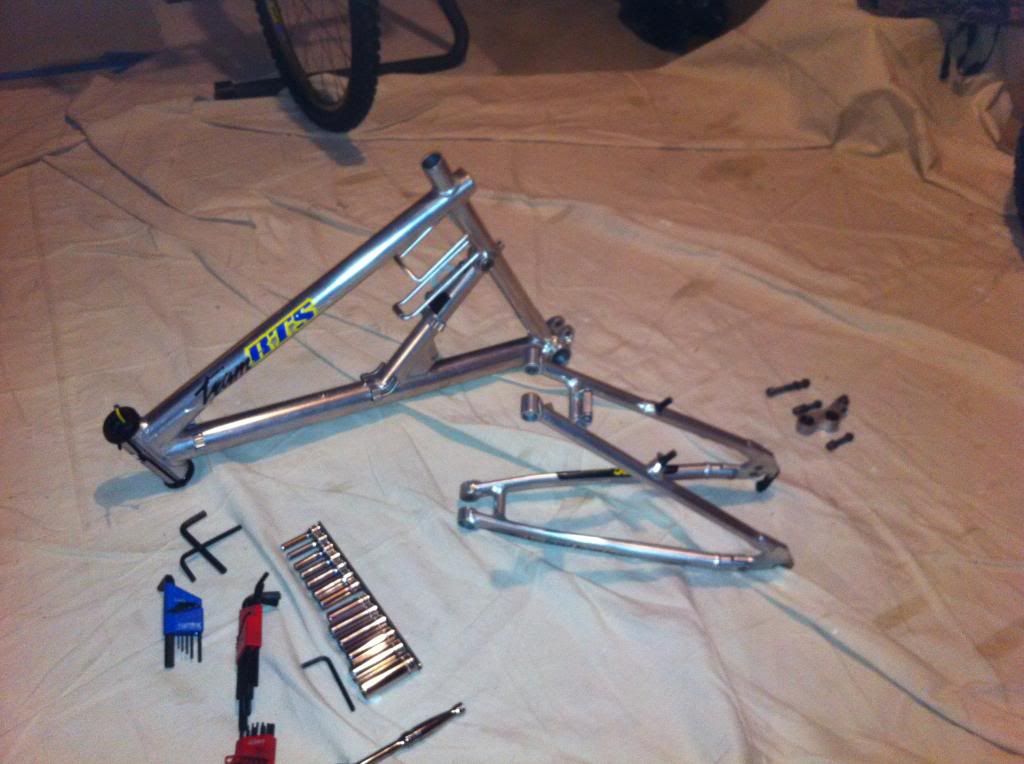 Objective one - swap the rear aluminum to replace the cromoly rear then add v brakes:
A little TLC on the rear aluminum arm makes it look brand new:
more to come...