Hi guys,
am slowely rebuilding a LTS-1 Boomerang... will collect all the components first before restoration and polishing etc begins... Want it to be as original as possible, as it was raced ...
To start off with....
1) Frame is raw / or polished, so any silver parts will work fine abviously.
2) Feature is XTR M950 group... have a set of hope brakes but have decide to stick with XTR V's for this one...
Questions:
1) HUBS? I have a matching front NOS XTR hub... do I wait until I have the matching rear hub? Or how would following combo look: non-disc White industries polished F hub (no other White Industries parts on bike) paired with silver Hadley GT labelled rear hub and say KORE silver skewers? ALso have matching XTR skewers...
2) STEM? Which stem to use: polished ANSWER stem (no other answer components on bike so far, ditched the Manitou forks for the RS DH), yellow KORE or black KORE (to match the headset and a lonely rear skewer) or red coated Syncros stem (would match the forks but clash with post and bars and no other Syncros)...
???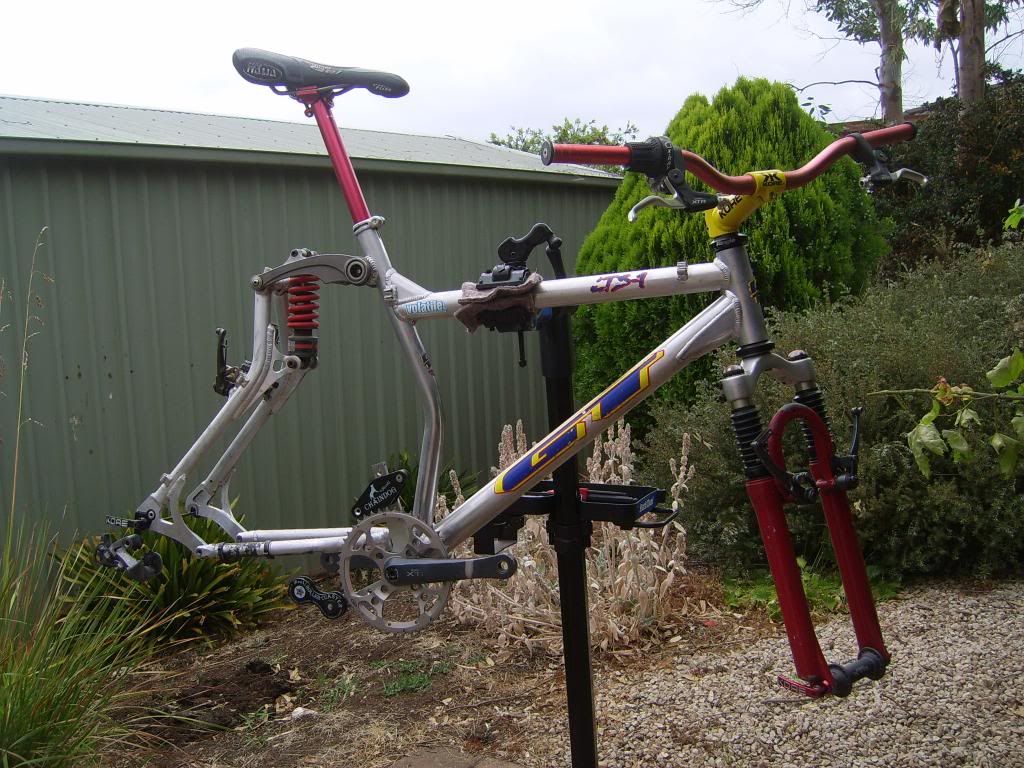 [/img]