So after a while running with the Klein as it was I 'somehow' have ended up with another two bikes (a Kona MuniMula and a Cannondale Jekyll!!).
I had been thinking for a while that I would love to turn the Klein into a single speed and with the other two bikes being geared it seemed a logical move. A stripped back version of the Klein just for using on light trails and roads.
So the spec has changed to:
Mavic Crossride wheels and Qr's
Relic single speed freehub kit
Mr Control Chain Tensioner
Continental Cross Country 1.5" tyres
Stx Rc Chainset modified to run a single ring
Woodman Carbon Bar ends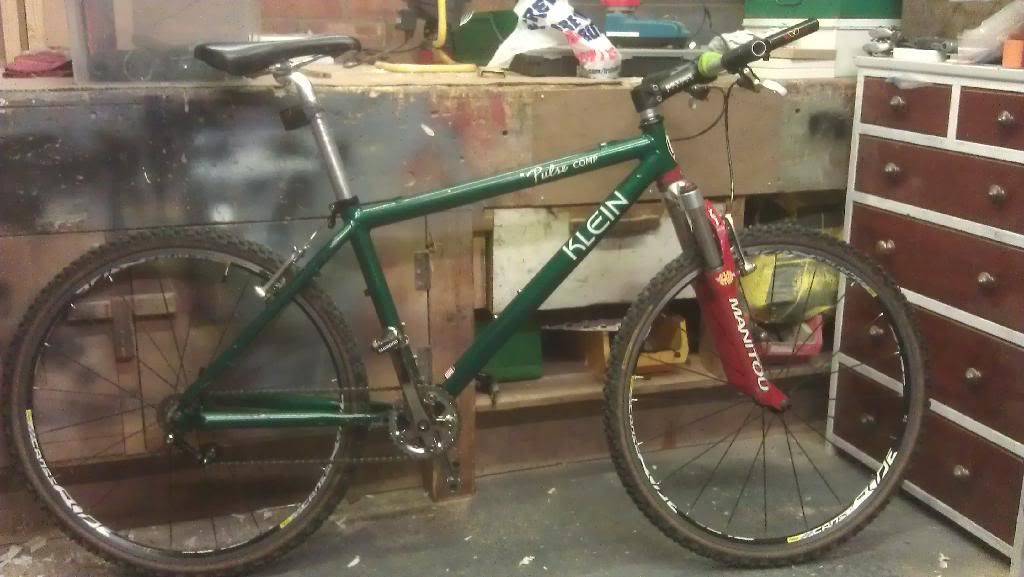 Even with the heavy forks/seatpost/bottom bracket and cranks its very light.
It rides so much better for it too!

_________________
1988 Emmelle Leopard
1991 Marin Muirwoods
1992 M-Trax 1500
1992 Giant Cadex CFM2
1992 Saracen Rufftrax
1996 M-Trax 450Elite Titanium