Hi all, yet again the ebay bug has bitten me and ive landed yet another bike/frame!
As everyone else probably does, im always browsing the for sale section and ebay and the like, and a couple of weeks back i spotted this IFT on the bay, looking very tatty and a shadow of its original self, its been a parts bin build for the seller to do his paper round on apparently, forks are wrong, its been converted to single speed, one brake, cheap wheels and so on..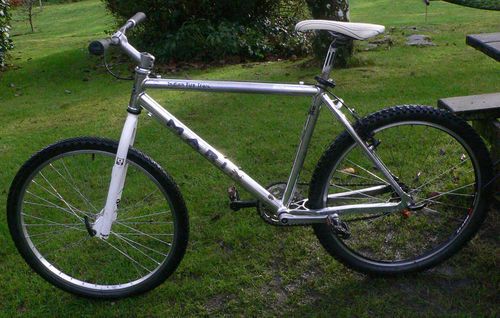 However i saw potential and decided it was coming home with me, set myself a limit as to what id pay, and as luck would have it, got it for a bit less than id originally allowed myself!
I could tell from the pics the finish was wrecked, the laquer looks to have come off completely along the top tube, but the was no obvious signs of damage.....
It arrived this morning, ive stripped it bare, (with the help of Will (kingoffootball) as my crank puller and bb tool have vanished) and its going to need a lot of polishing up, i wanted to start a thread to enquire as to what would be the best stuff to use to clean/polish it back up, but i thought id bung one in the projects as ill update it every now and then when i try to source more bits!
Id like to keep it year correct, and ive got some 96 judy xc's which ive still yet to try for steerer length, but im not 100% sure yet!
Its had a quick clean over and ive investigated it for cracks, none seem apparent, its still wearing its frame number(s) which is a good sign, and it still seems to have its datatag down the frame and the matching stickers on the headtube and underside of the downtube too!
Anyways a couple of pics as it is now (albeit before me and Will managed to get the cranks off (threads stripped in the non drive side, so wills drill removed it)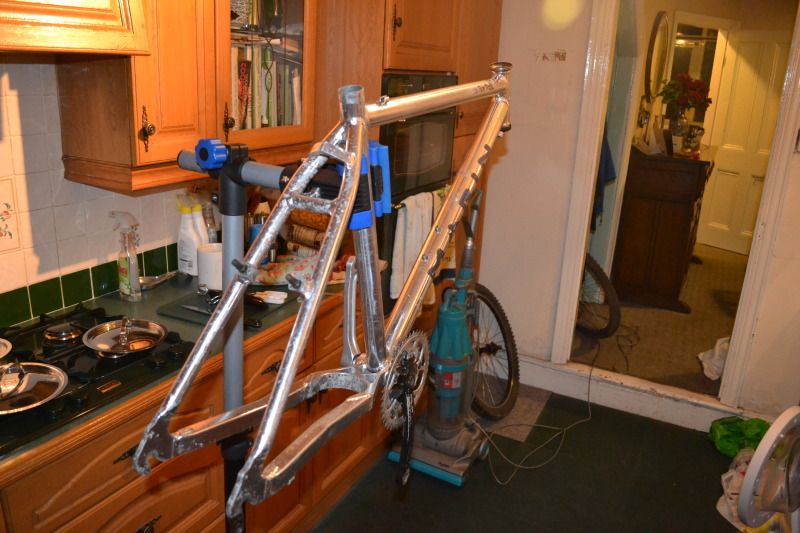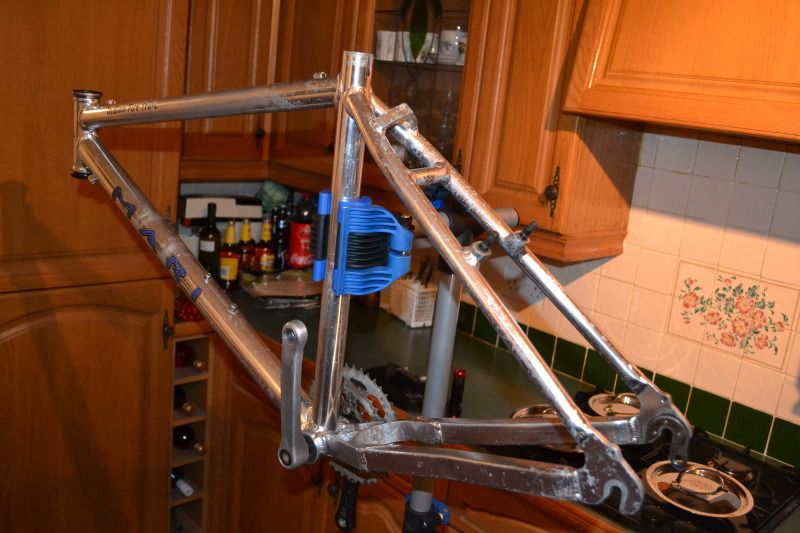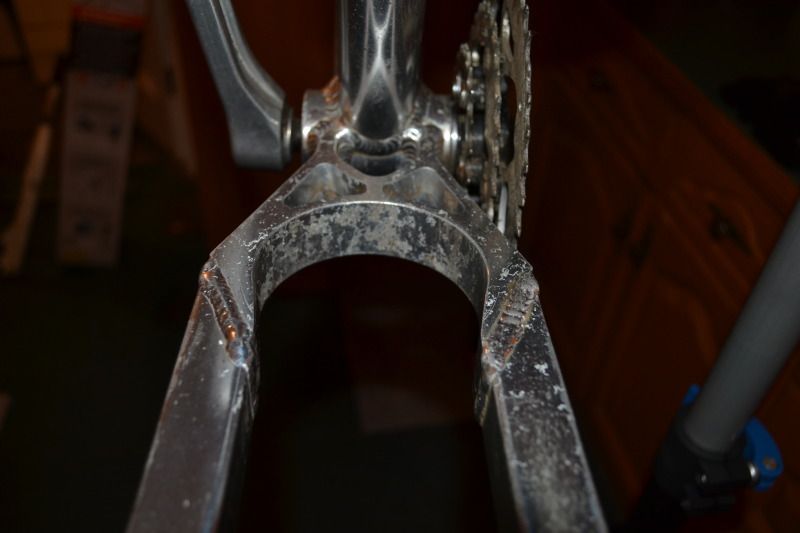 As can be clearly seen in this pic, the finish is severely damaged, any advice on cleaning up and polishing will be appreciated, i know what im doing with compounds and polish as i was a motor vehicle valeter for about ten years, but most of the automotive stuff i know will be too abrasive id think!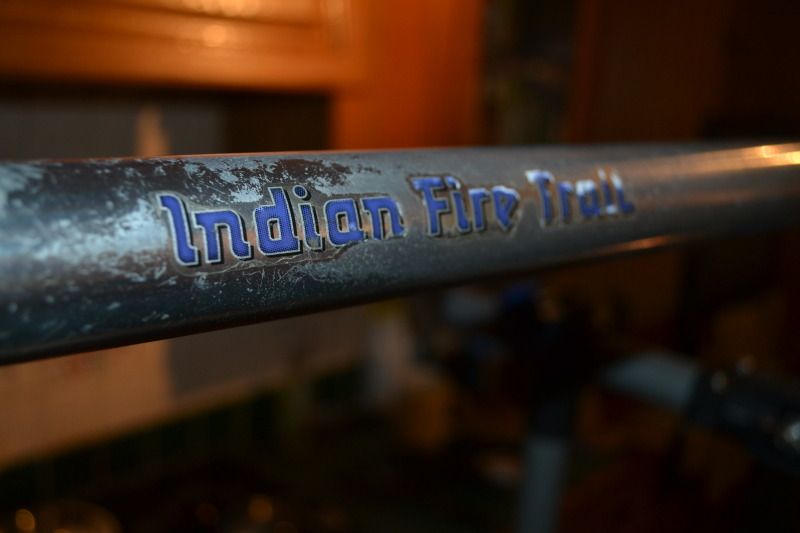 Any comments/advice greatly recieved, thanks peeps!