Ximo wrote:
Really nice LTS, but why not try to search the correct shock???Isn't a superdeluxe!

Show us the >Monty, and the Montesa!!!!
Yeah i have a super-deluxe that needs a service, this is a good replacement in the meantime tho'
I haven't taken any pics of my Montesa or Monty yet but will at the weekend - in the meantime heres a pic of the Montesa (not my bike but the same from bmxmuseum.com)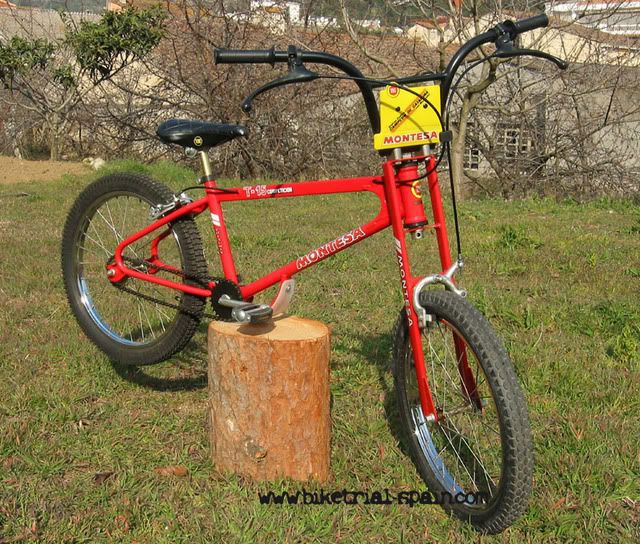 thanks,
dave.

_________________
96? GT LTS-DH
81 Montessa T-15 biketrial
99 Sunn Crosss un999
91 Giant Cadex CFM3