Hi,
I've just spent the last couple of hrs viewing this forum to see if anyone else has one of these. It doesn't look like it. I bought it new in 95 I think but it may have been the 94 model, it cost £450 and had cro-mo forks and a full STX groupset . I had the AMP F3's fitted in 97.
Its been around the houses (literately) I went and worked abroad for a few yrs and my younger brother had it and generally mistreated it. Last yr my brother got a trek 4500 and this rekindled my love mtb so we went up Haldon forest for a thrash. Needless to say I wiped out big time and scrapped my shin but to be fair it wasn't the bike but the tyres. After that first thrash we decied to try some other places so I set to fettling the bike. On resetting the front brake pads the cable would pull through the locking screw on the brake arm, the thead had gone the the screw ( luckily this didn't happen on the black run at Haldon) So I decided to upgrade the brakes to V's. What a total pain the arse that turned out to be. In the end I got some XT canti's from chainreaction and set about replacing the front brakes. Unfortunately the left brake had seized on the spigot and after a lot of trying this and that it ended up shearing off. No problem I'll just pop along to the bikeshed (in Exeter) and get a replacement spigot. Turns out all the fixtures and fittings on the AMP are imperial and they only had metric and couldnt see where I'd get the bit I needed from. OK, time to ditch the AMP's and get a new fork. I ended up with the 80mm Suntour XCM for £40 and modified the cable hanger to fit the brace. It all works very well now. With this setup and decent tyres I can now keep up with the younger bro!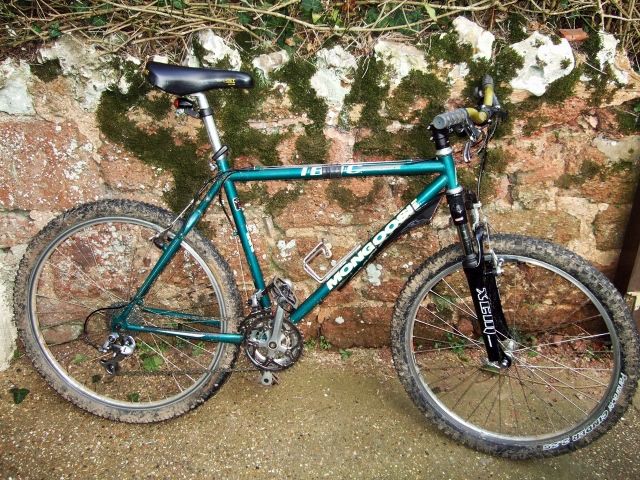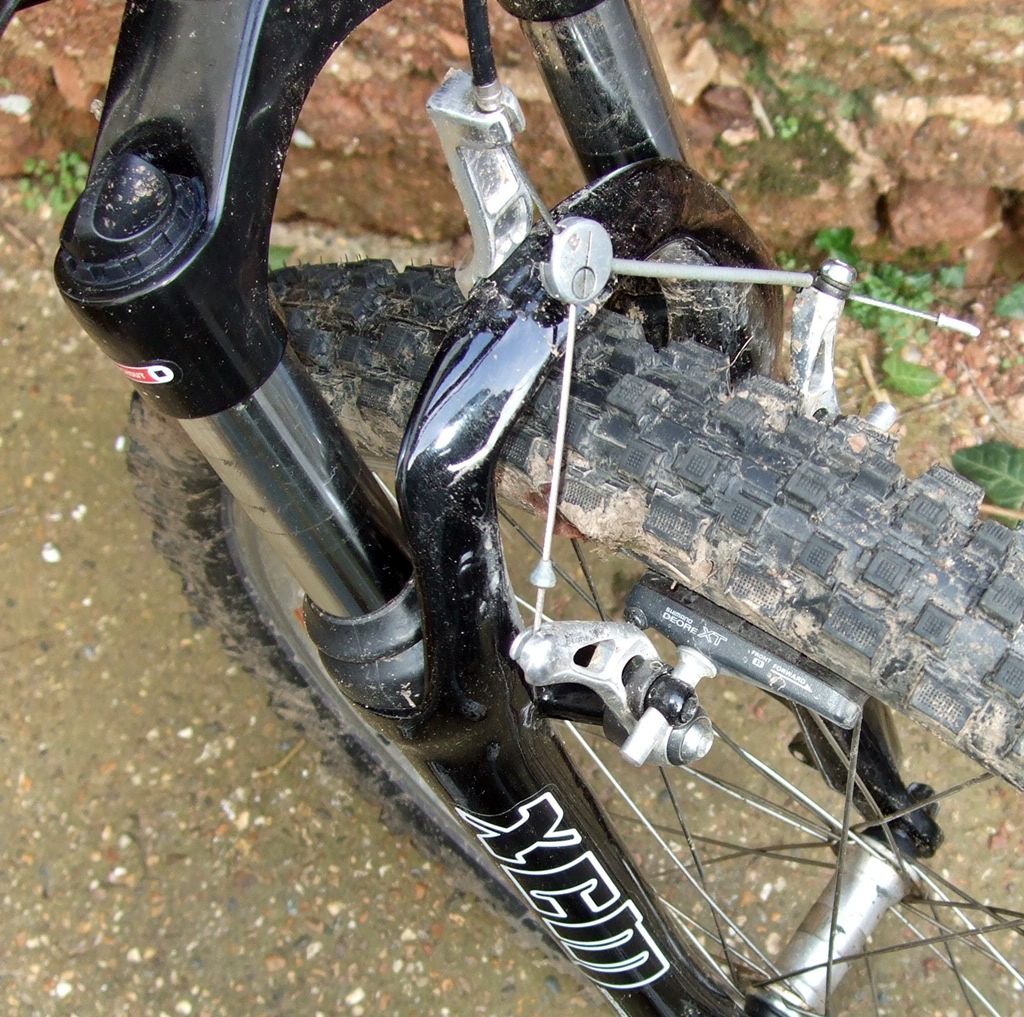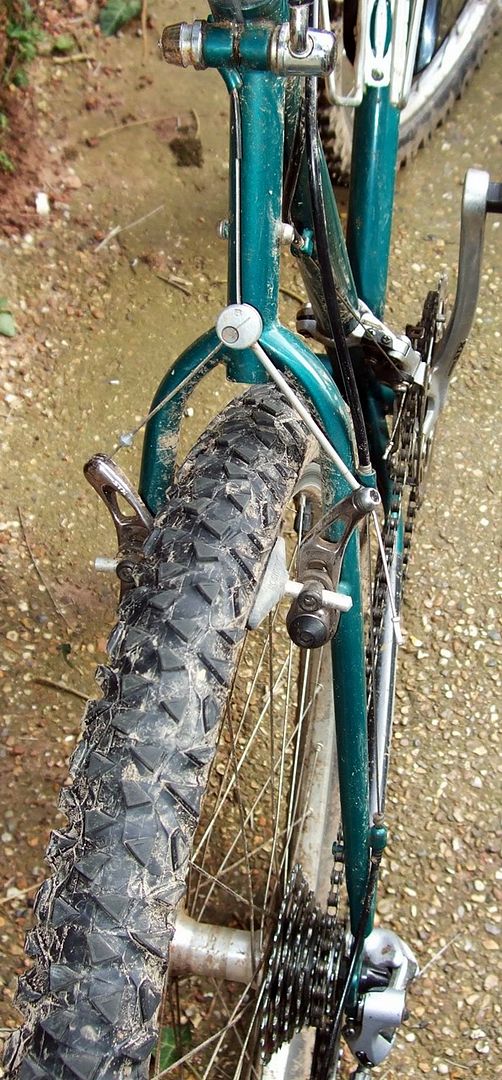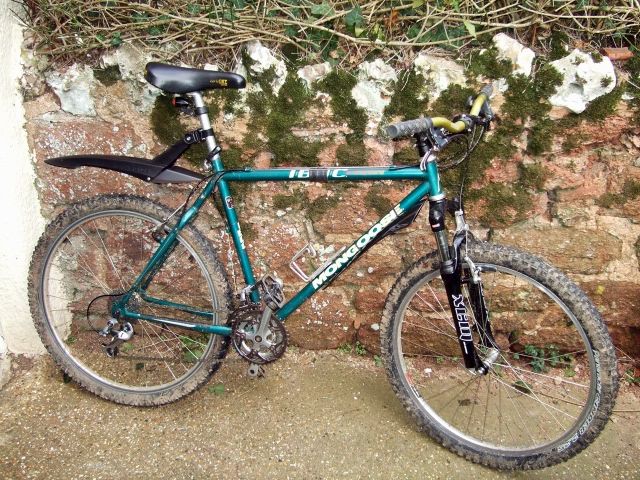 The piece of old inner tube wrapped round the top tube is covering a small dint I put in it 12 yrs ago.
Cheers