Last Thursday night I got the frame in my hands.
From the ebay pictures the color wasn't the mango color that I thought. It was more of a light dull brown. It is definitely not the first color I would choose when painting a "Hot". Maybe if I get some decals it may look nicer.
Oh.. it does have a TET stamp on the BB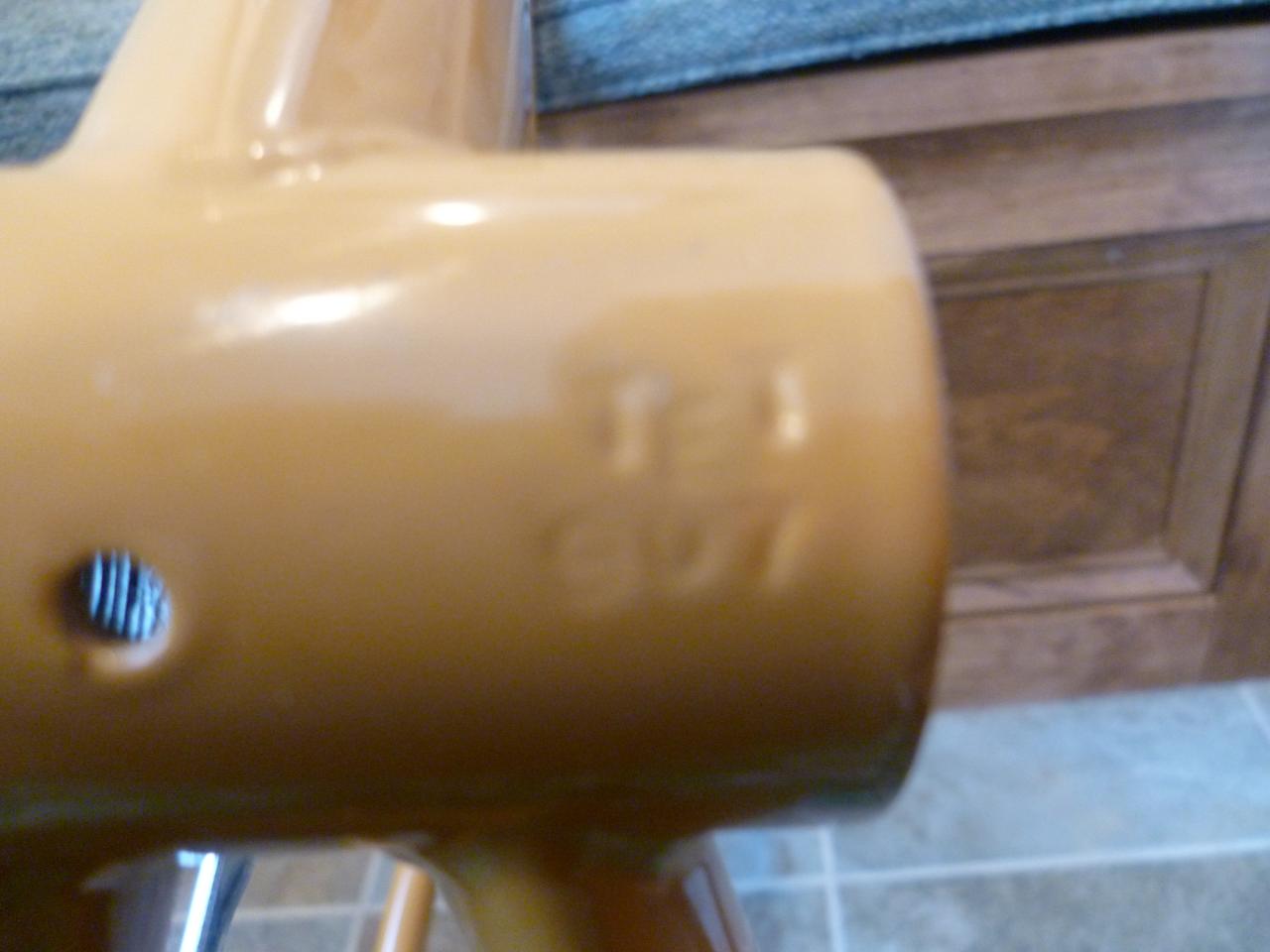 On Saturday I left for Japan and don't plan to be back in the States till July.. so Friday I was a busy making a mock build up.
I had a few issues with the seller...
I could not get any confirmation that he sent... so I sent two ebay messages that he never replied.. I was able to track him down via his paypal email. He is an owner of a bike shop. After calling the shop.. he wasn't there but a staff member told me the person in charge of ebay sales was busy with a new born baby and their computer crashed..
From what I can tell it is a small shop and with 43 total ebay references I doubt that they have a full time staff member handling ebay sales. He sent about 10 days after I paid.. and I needed a phone call to make it happen.
The ebay listing stated that it is one inch head tube.. and as many members posted it is indeed 1 and 1/8. After winning this auction.. I placed an order for a nice one inch headset. I guess I should have waited but, you'd think that a bicycle shop could measure things properly.
Before bidding for this frame I asked if there was a Kona Dog Collar for the rear brake. I was told there was none but he would give me a substitute.. I got something like this....
This doesn't work because it needs a brake cable guide in-front of the seat tube which my Hot doesn't have. I'm not a pro mechanic.. but I could easily see that this set up won't work.
The last thing I had issue was the powder coat residue that was left in the bottom bracket. I wish that the shop could have spent 15 minutes to chace the bottom bracket threads. I could see that there was no way that I was going to fit a BB with out it being chaced..
Would you give negative feedback? I am tempted.. but I know when buying things around the holiday.. things can get mixed up.
On Friday I went to the closest proper LBS in my area... Woody's Cyclery in Middleton, Ma... which fixed things properly. The owner told me he was the wheel builder for Fat City Cycles. In his shop he had a mint looking Wicked Fat Chance and and Chris Chance road bike that was made before City Cycles was formed... I also got a rigid fork on the cheap.. something to use until I find a nice Project Two
Here it is a mock up...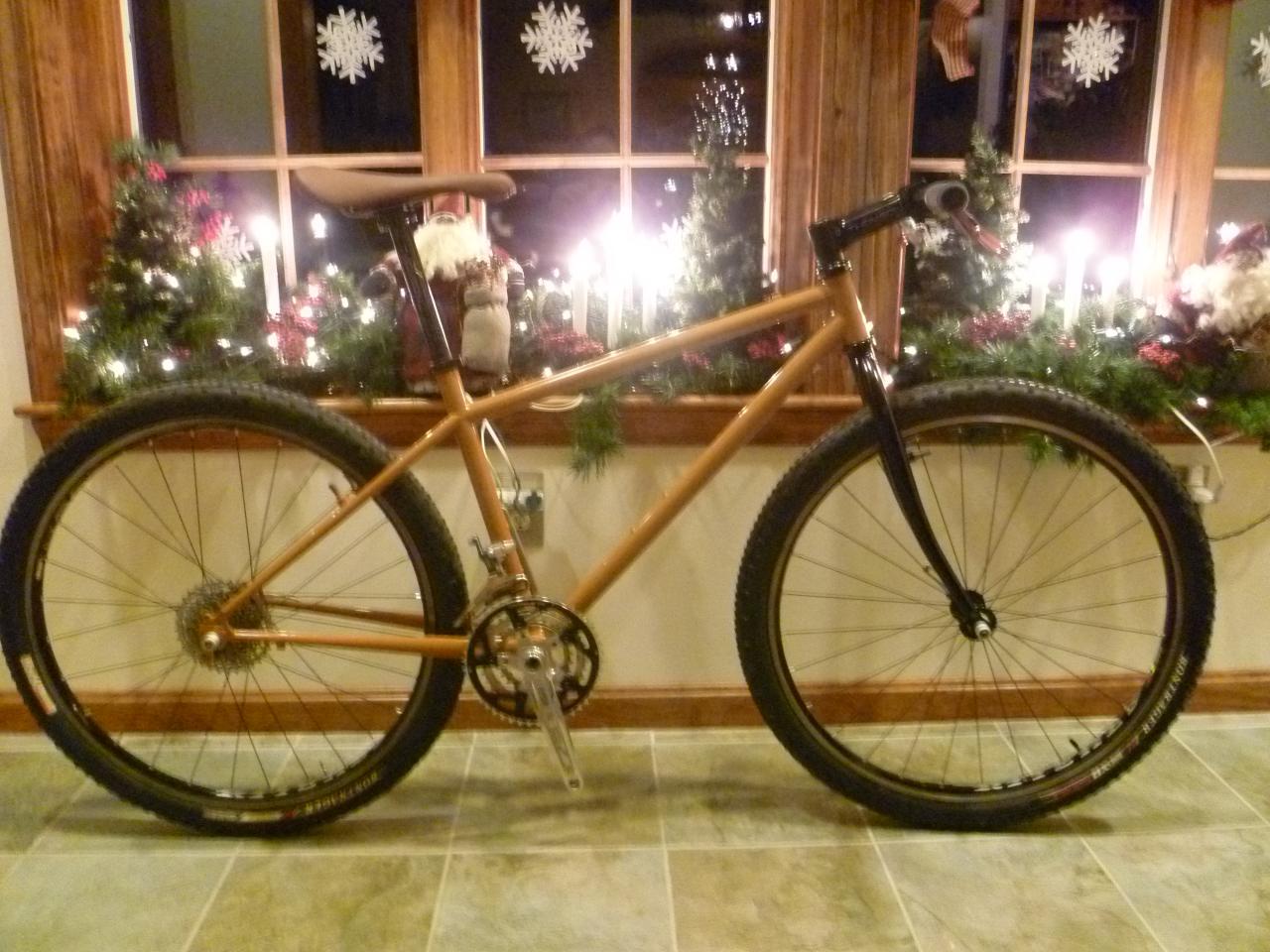 Now the next thing is to think about the decals... I am thinking of either Purple or Green decals. Any suggestions??
_________________
1998 Kilauea
Wanted: a nice 165 mm crank, 8 speed RW cassette hub, Shimano Ultegra 6400 brifter hoods