Here she is....the wife's Christmas present (i say "she" as the wife will no doubt name "her"). I had to pop down the LBS to get the steerer cut down and rethreaded and i got the impression the guys down there liked it a lot.
Should really use the roller in the stem as opposed to the fork brace for cabling....we'll see.
Just need to set up the brakes once the chill pills arrive, move that saddle back a bit, replace the o-rings on the skewers, give it a polish and we're done....hope you like....
Will post outdoor & hopefully better pics after the big day....it deserves the best shots in a beautiful backdrop as it really is that nice i recon.
Also a big thanks to Nick (elite504) for sorting me out with an 1"1/8 quill for the stem & Jeff (Sidekick416) for digging out the bars!!
Now has anyone got a nice Ringle holey front skewer in black & v good condition?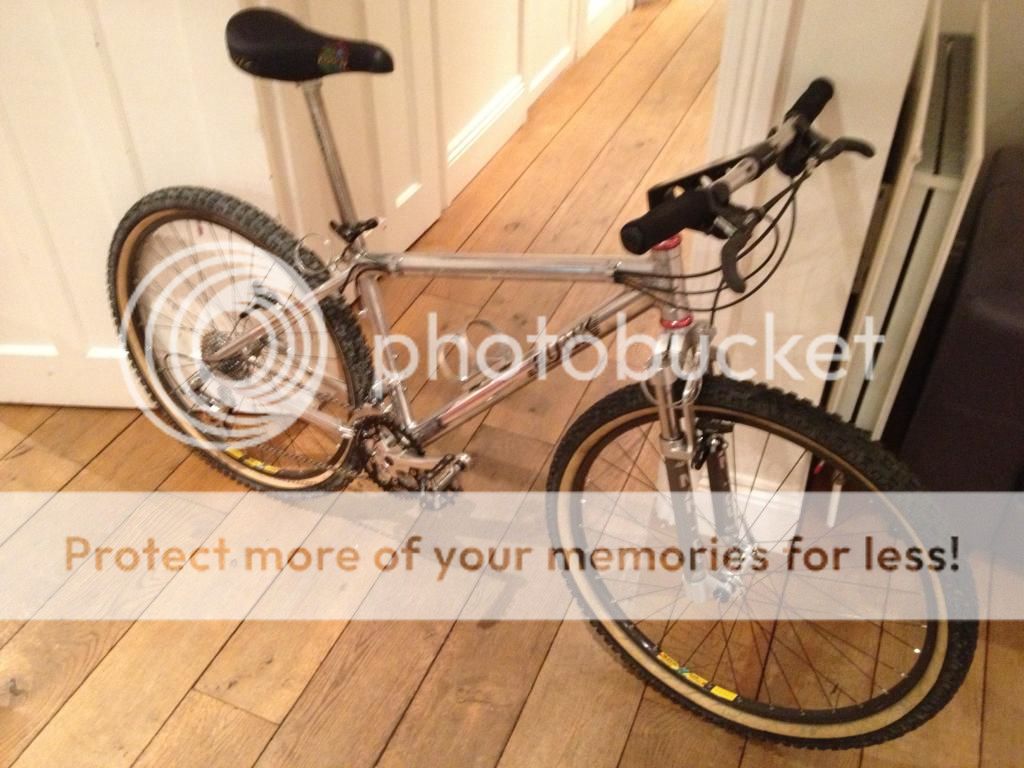 _________________
Merlin Elevator FS 93', Kestrel MXZ 90',
Funk Pro Comp 93', Funk Force GS 94',
Team Marin 90' & 91', Orange C16-R 95',