Some time ago I bought a frame on Ebay, didn't know what it was, but knew it was Tange Ultimate Ultrastrong, so thought it might be worth a go.
Turns out it was Rob Atkins, who's a member on this forum, here's the original thread:
http://www.retrobike.co.uk/forum/viewtopic.php?t=206790&postdays=0&postorder=asc&start=15
There were some questions raised about the frame being oddly aligned and heavy, but in fact it was actually pretty light, lighter than a similar sized Marin Pine Mountain frame, and straight.
Once I had found some suitable forks I built up the frame and rode it for a while to see how I liked it: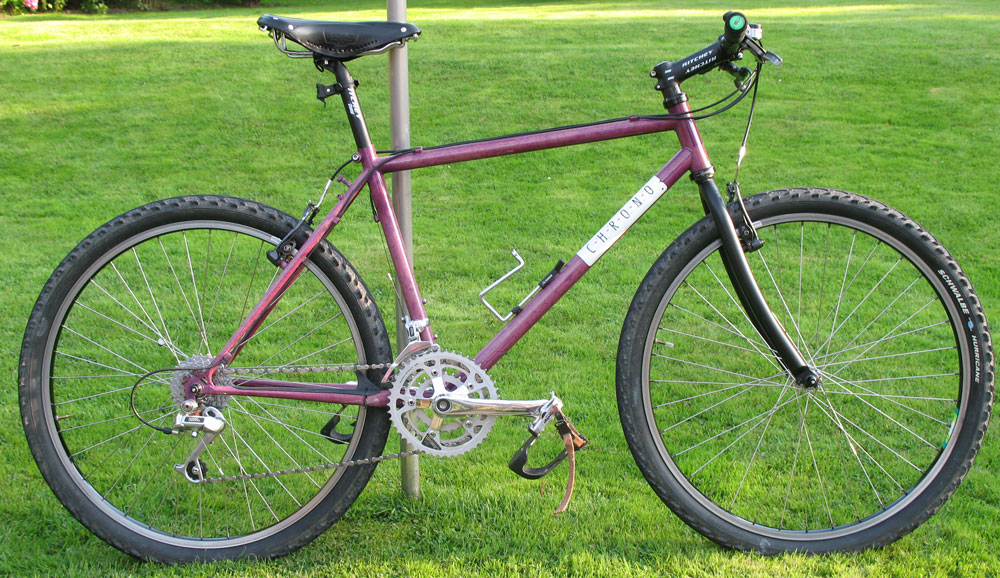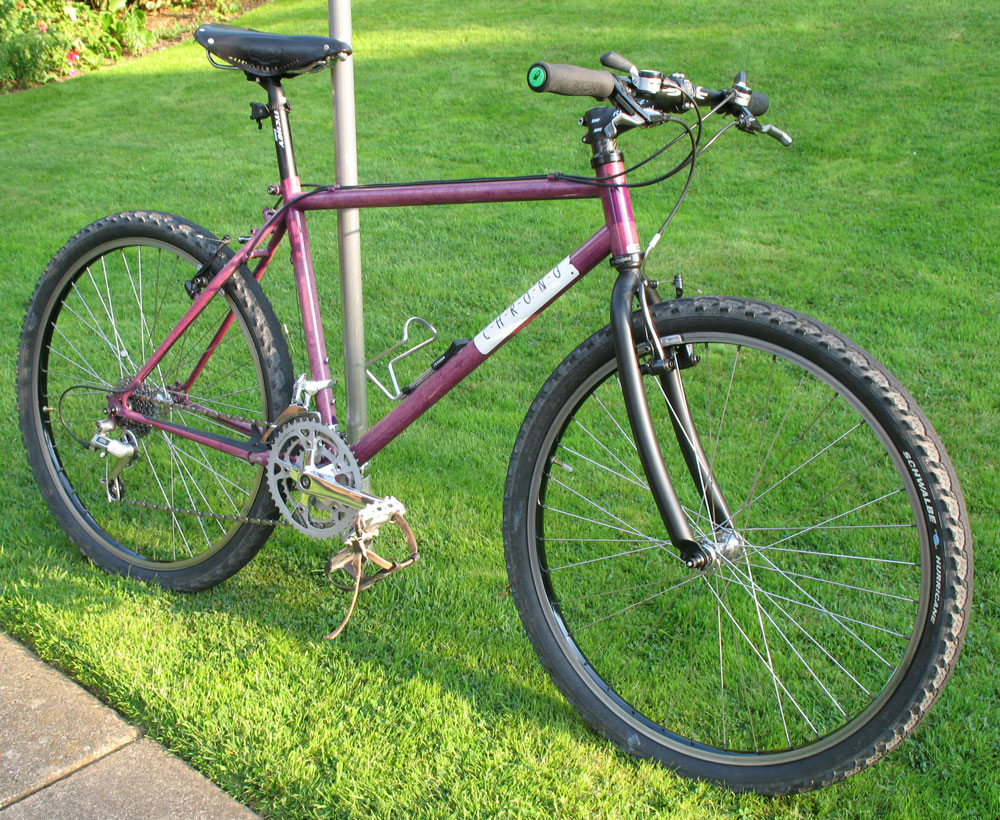 Once I had the stem length and height dialed in, I liked it a lot, it rides really niceley. However, the odd faded purple colour wasn't really my cup of tea so I sent it off to LSN Coatings:
http://www.lsn-coatings.co.uk/
, frame and forks cost £40.00. A week later, this is what I got back: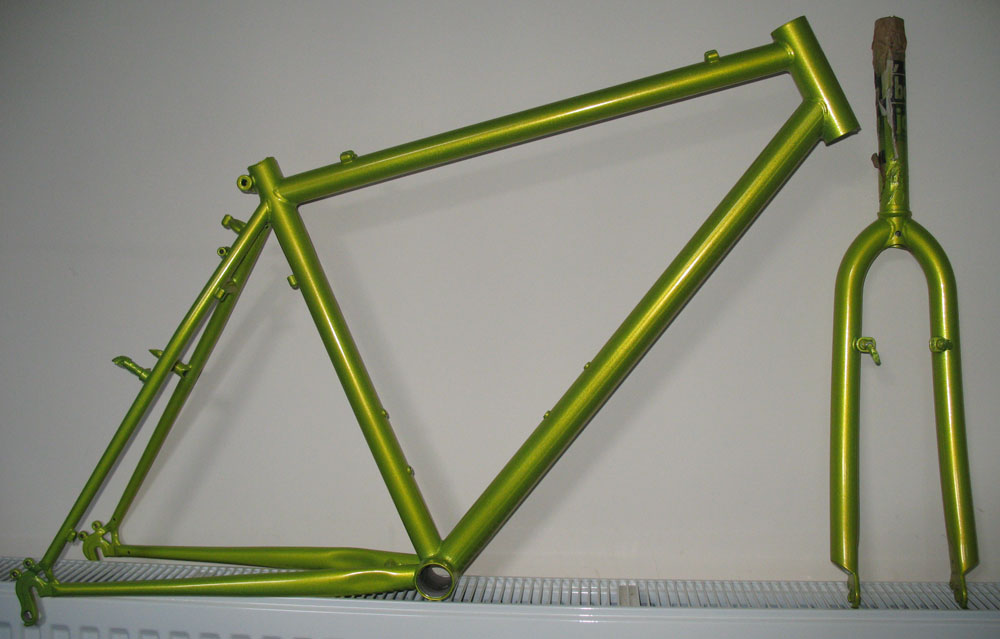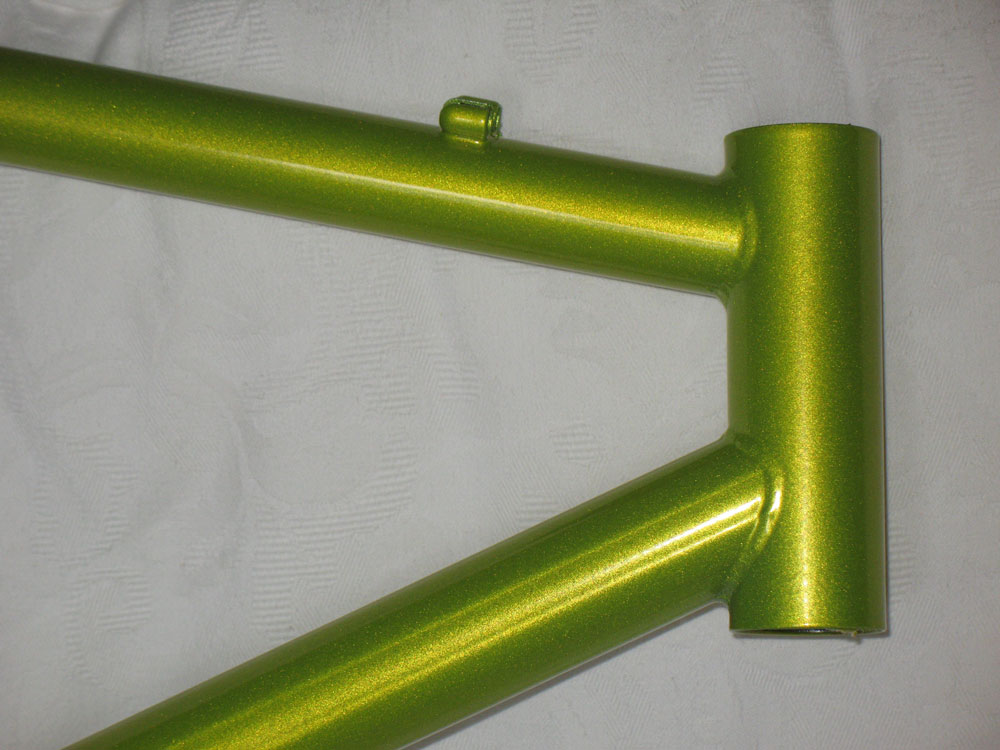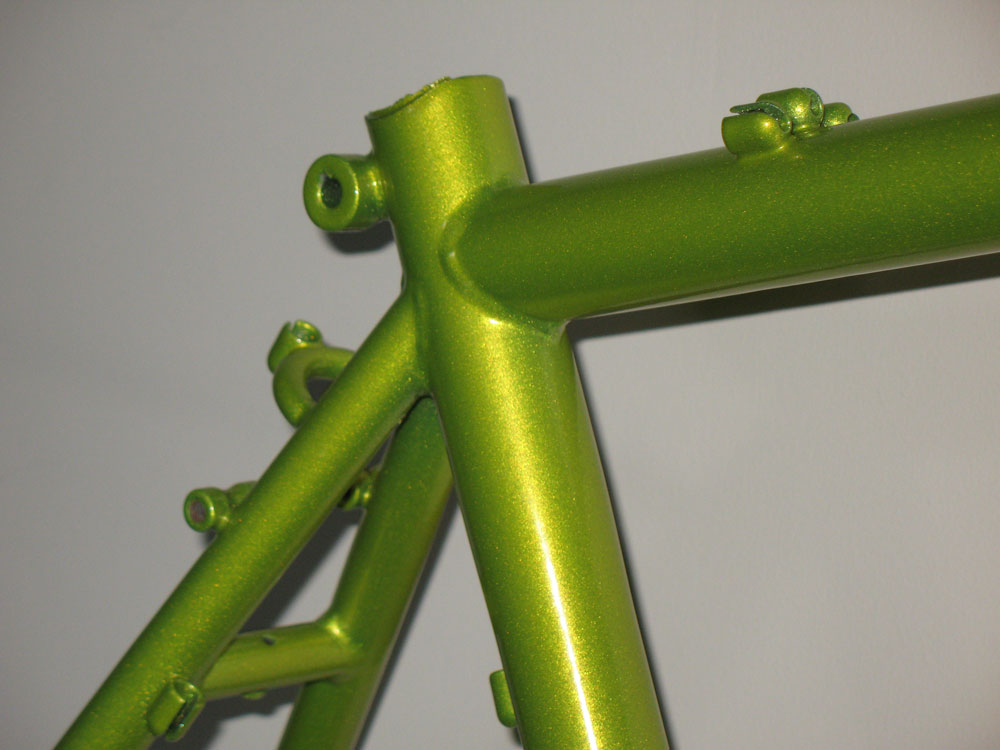 Absolutely chuffed with the colour, the pictures don't really do it justice, it's a really bright metallic lime green.
I'll put all the bit back on in the next day or two.