So yesterday I drove a 3 hour roundtrip through one of the worst snowstorms Toronto has seen this year to buy two bikes, one was a nearly stock 1994 GT Corrado for $150 CAD and the other was this nearly bare frame for the princely sum of $35 CAD (about 15 English pounds).
I found it on Pinkbike described as a 14" Ritchey frame, I posted it in the eBay forum but the pix were crap and no-one knew for sure what it was, now I have the frame I can tell it's something a bit special, but I need the help of the collective experts on Retrobike to pin down it's ID.
First off it's very light, the frame with front and rear derailleurs weighs in at barely 5 pounds, I'm not an expert on frame weight but I think this is probably pretty light for a steel frame. It's an 17 inch frame (centre BB to top of seat tube) and has a 21 1/2" top tube (centre to centre), chainstays are 17" (center BB to centre axle). Headtube is 4 1/2" long sized for an 1 1/8" steerer.
Cable routing is along the top tube with all three guides in a cluster on the upper right (when sitting on the bike) of the tube. The rear brake stop is brazed (uniquely in my experience) onto the top of the integrated seat clamp. The seat clamp itself is somewhat unusual in that it comprises of two machined steel blocks brazed to the tube giving the initial impression of a removable clamp, the (presumably original) binder bolt is titanium with an alloy nut.
The frame has two bottle cage size bolt holes brazed onto the underside of the drive side chainstay, (preumably to mount an anti-chainsuck device a la bontrager), there are cage mounts on downtube and seat tube as you would expect and unremarkable brake bosses but that's it for braze-ons, there are no rack mounts on this bike, obviously the ritchey dropouts have none, but in addition there is no chainstay brace and the seatstay brace serves only to alleviate braking flex - it has no holes for mounting racks, mudguards (reflectors
). This frame gives the impression of being a thoroughbred race chassis.
Tubing wise the toptube had an 1 1/4" OD and the downtube has an 1 3/8" OD. seat tube is 1 1/8" and is ovalised where it meets the BB shell. Seatstays are unremarkable, chainstays have a tapering oval profile with flat vertical sides, custom drawn without a doubt. Dropouts as mentioned before are very nice cast Ritchey units, all welds are minimal, neat and precise.
Phew! that's about all I can tell you about the frame, the front derailleur is a very, very nice Sachs unit with a little 'O' design on it that means nothing to me. The rear mech appears to be a Sunrace 595, I've never seen its like before but it seems very well made, a notable lack of plastic parts compared to most Shimano/Suntour units.
I've included some pictures and I'm sure someone on here must be able to ID this thing, I would of though the rear brake stop alone must be unique to one manufacturer....
So away you go!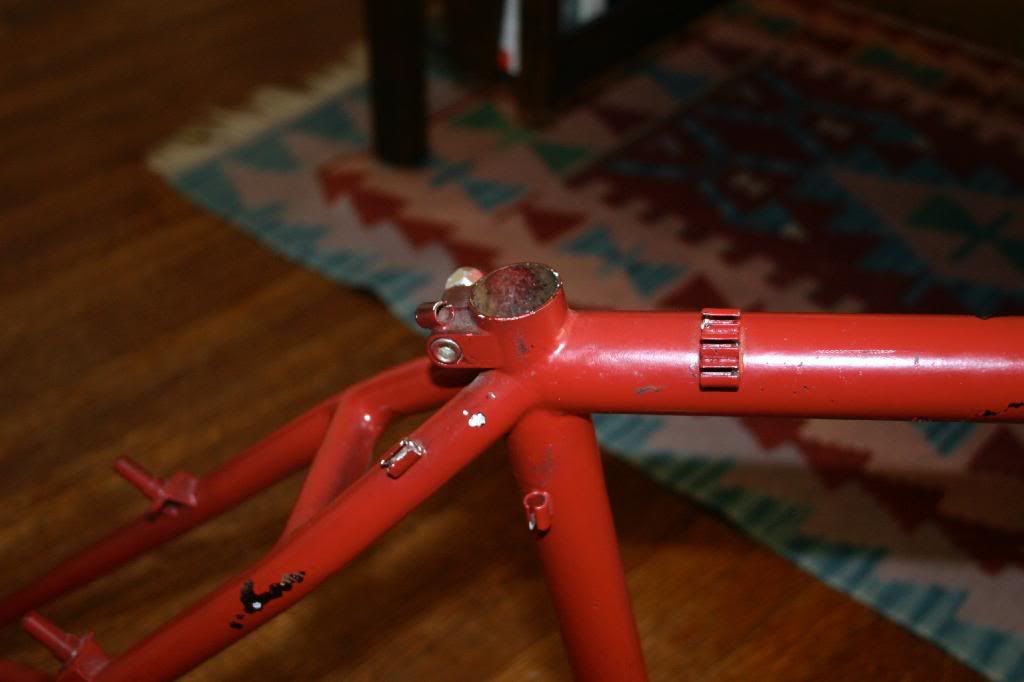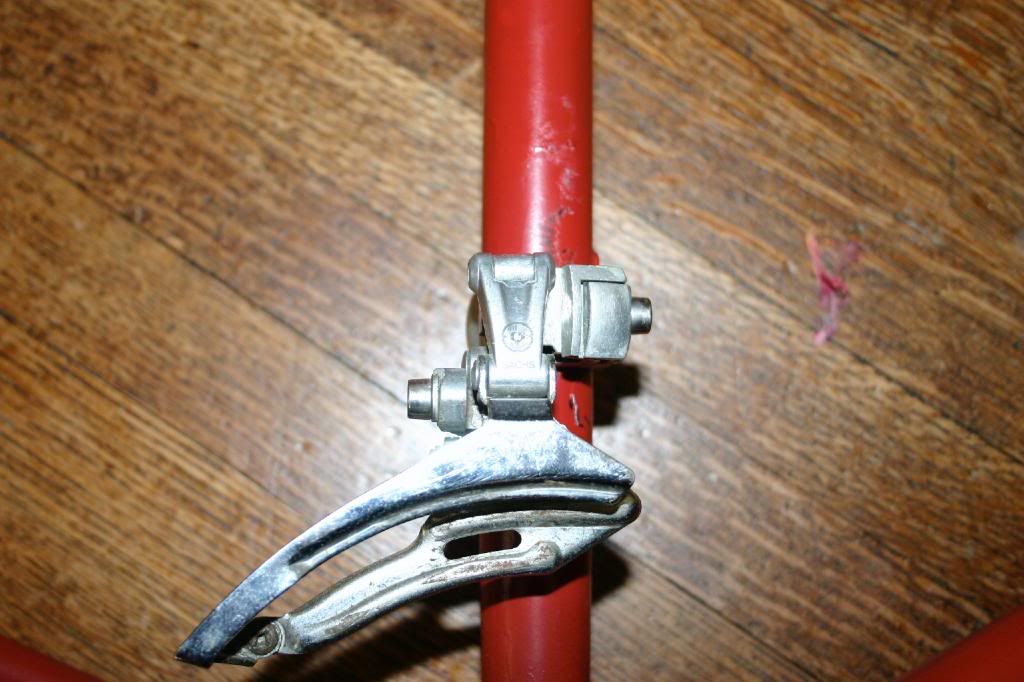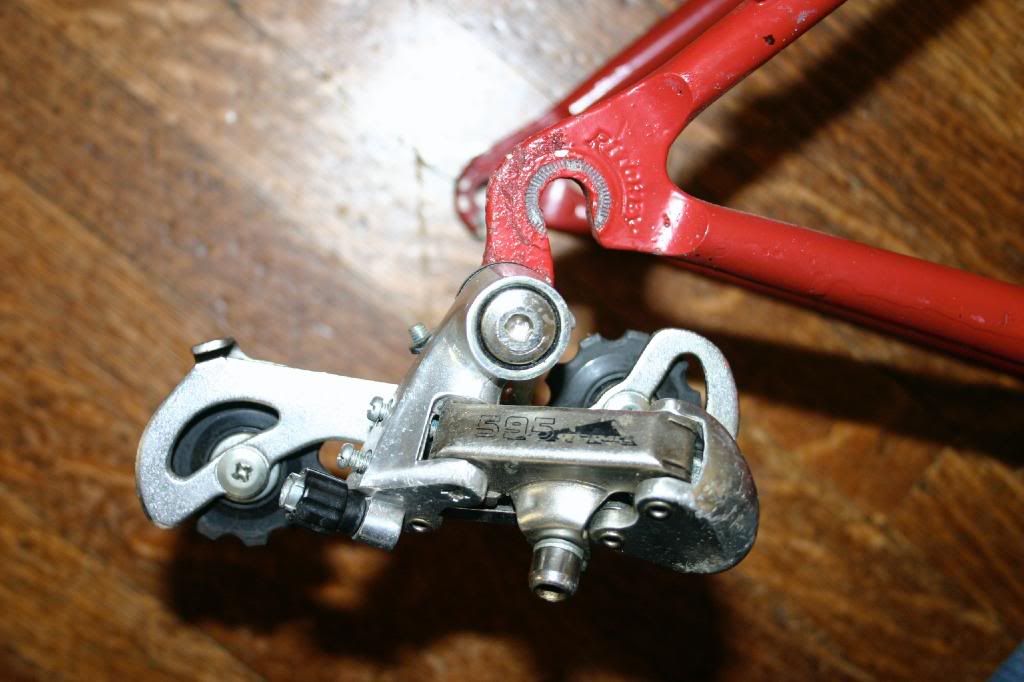 _________________
1986 RM Ritchey "Canapurna", 1988 Concorde Squadra PDM, 1989 Vitus/Rocky Mountain Futural CX, 1990 Kona Explosif Custom, 1993 Pro-Flex 853, 1994 Kona Hot, 1995 Specialized Stumpjumper FS, 1995 TREK Singletrack 950 (rusted out
), 1997 DMR Trailstar, 2001 Santa Cruz Chameleon, 2008 Kona Explosif