Won this on the bay recently but wasn't sure what to do with it till I picked it up and found it had some lush purple renthal bars on it.
So purple theme it is then
Already collected a bit with some more to source when funds allow. I'd forgotten someone gave me a set of purple mountain goat bar ends at last years turkey twizzler so thanks again (Can't remember who though
)
The guy I got it off had done loads of touring on it so the paint is pretty knocked about which will make it a proper rider without the worry.
Couple of starter pics: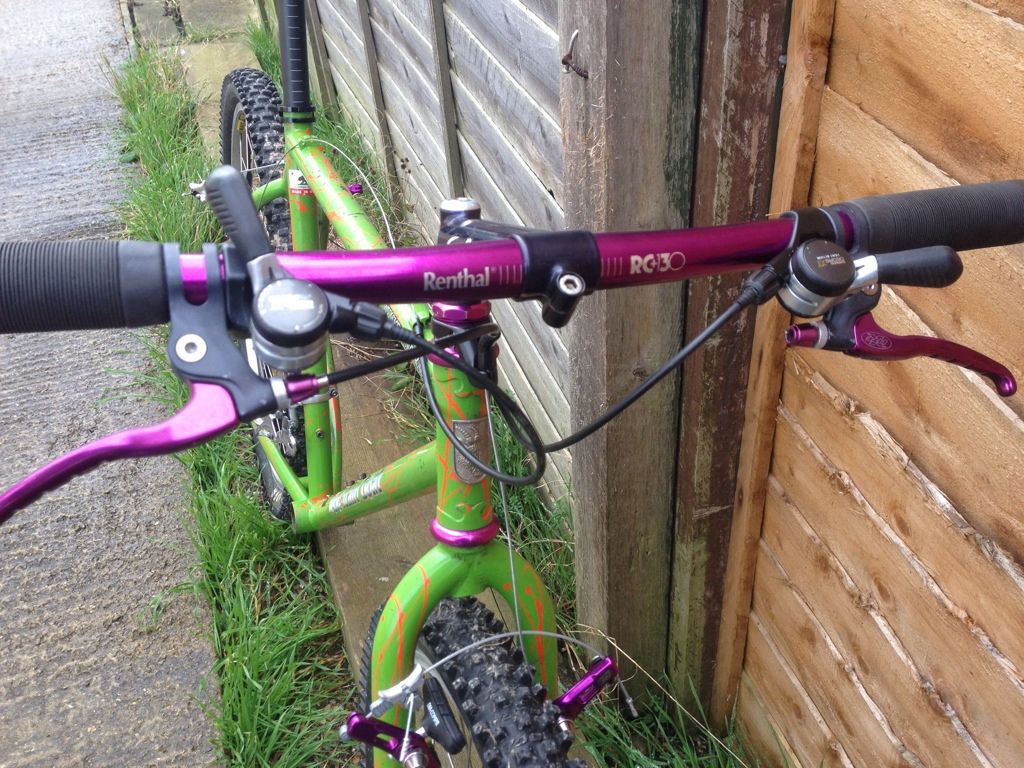 _________________
Wanted: Mountain Goat Deluxe.
Mostly riding:
2010 Mountain Goat WTR.
On way: Breezer Sky.