Just remembered I havent posted this yet. My craigslist find from a couple weeks ago. Bought mainly for parts, but I decided to clean it up a bit just for show. Not my build, and way too big for me, so eventually it will go on the bay.
1991-onwards Tig'd Ritchey Ultra.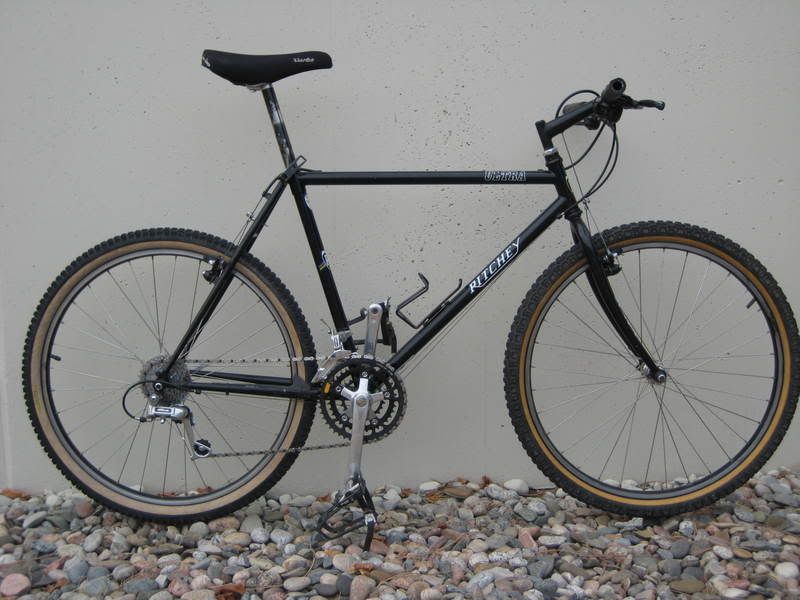 Frame: Ritchey Ultra
Fork: Ritchey Logic
Rims: Specialzed? (No label or etching. I'm gonna go with it unless otherwise advised...
Hubs: Shimano DX
Skewers: Shimano wheels, Kalloy Uno seat
Tires: Specialized Ground Control Extreme Rear / Ground Control Front
Pedals: Shimano DX
Crank: Shimano DX MT760
Chain: Sachs / Sedisport
Rear Cogs: Shimano Hyperglide 12-28
Bottom Bracket: Shimano?
Front Derailleur: Shimano DX
Rear Derailleur: Shimano DX
Shifters: Shimano DX push-push
Handlebars: Specialized
Grips: Scott AT-4
Stem: Nitto?
Headset: Ritchey Logic 1"
Brake set: Shimano DX SLR w/ Levers
Saddle: Selle Italia Turbo
Seat Post: Shimano XTR
Paint: Black
Size: 19"
Serial #: 7609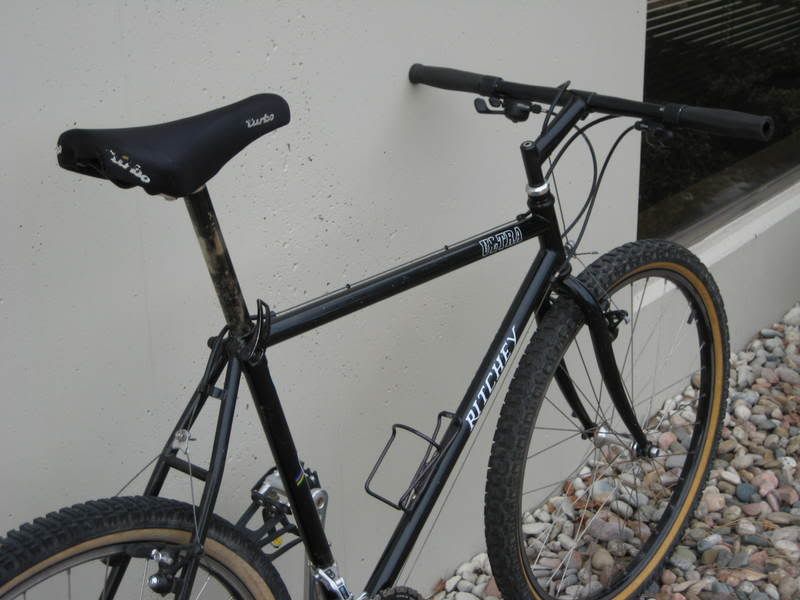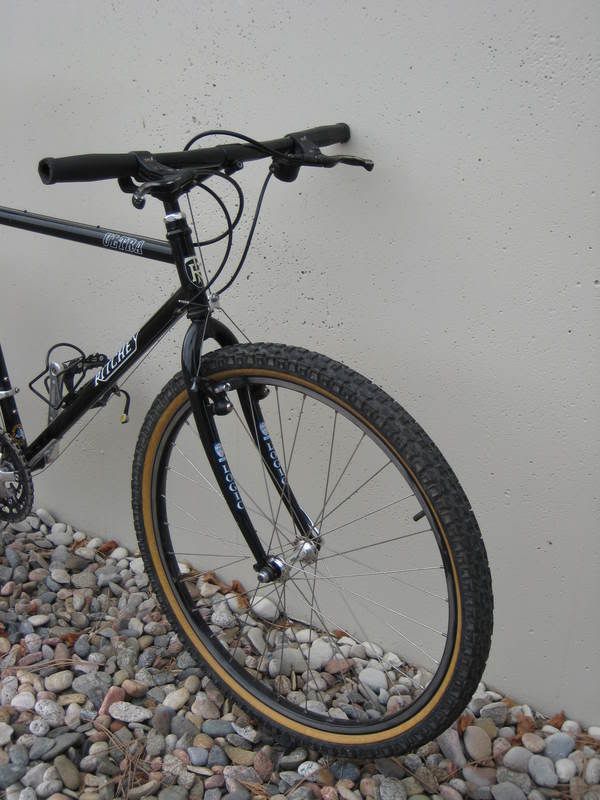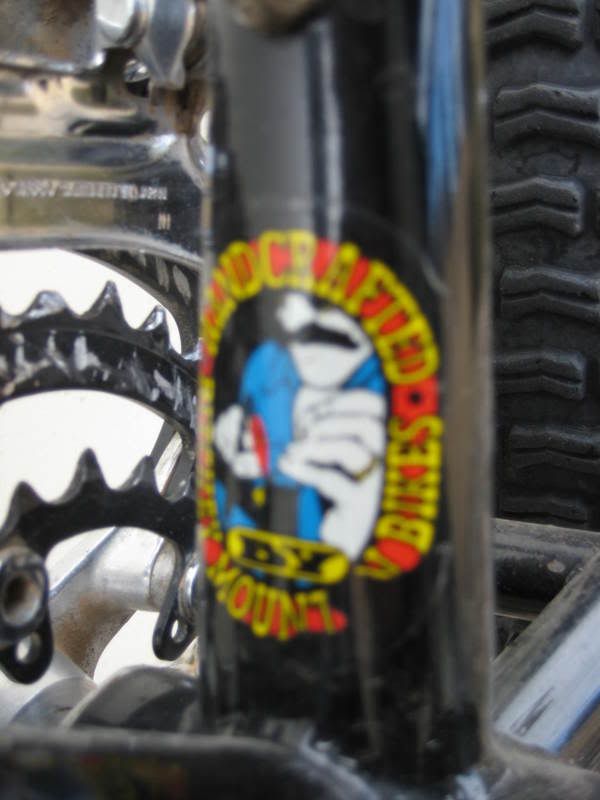 Good, clean, workingman's bike.