When I was a young loon, I used to own an Orange Ally O, which I raced
or you might say carried through a river, health and safety avert your eyes.
After I had owned said bike for a year, it was somewhat predictably stolen from me. Sad times.
Fast forward 20 or so years, and while scouring the For Sale section on here, the opportunity to reunite myself with one of these machines presented itself, I could hardly say no, so clicked a few buttons, and a few days later, a cardboard box arrived. yay!
This is how it looks out of the box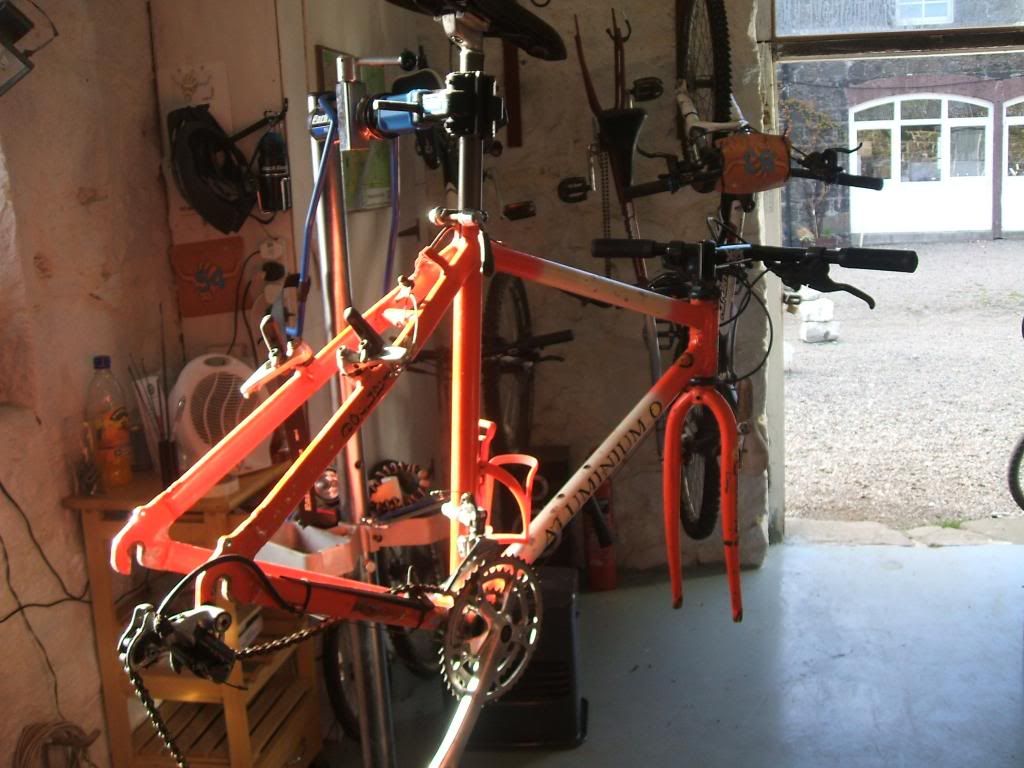 and without its parts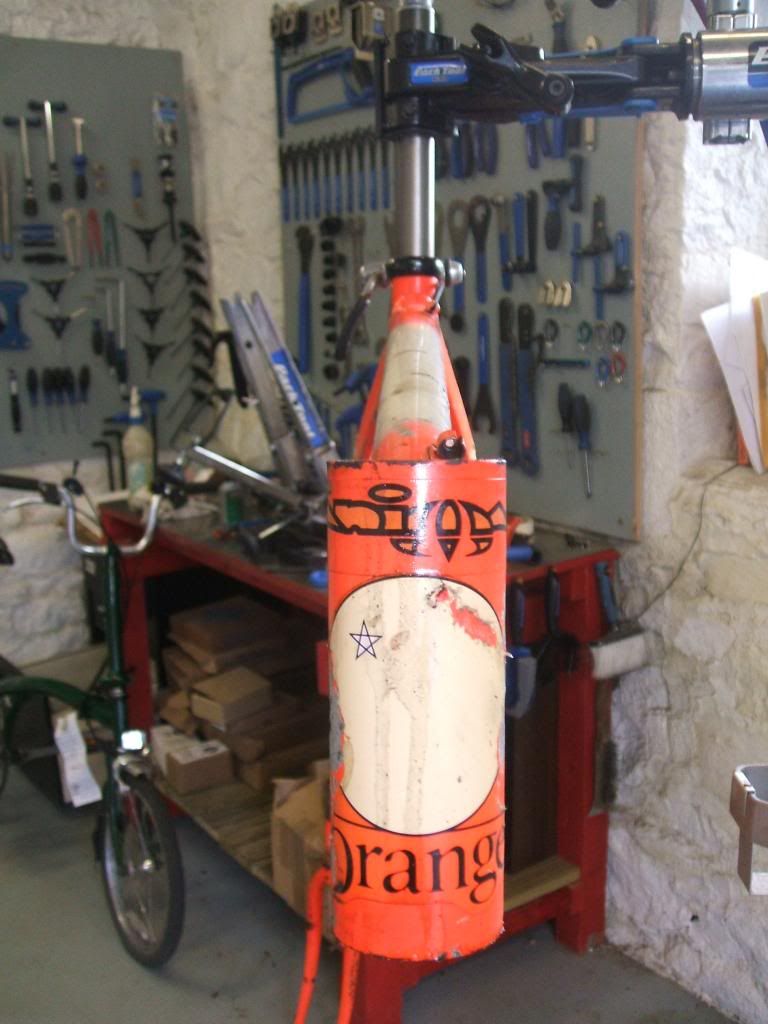 and its bits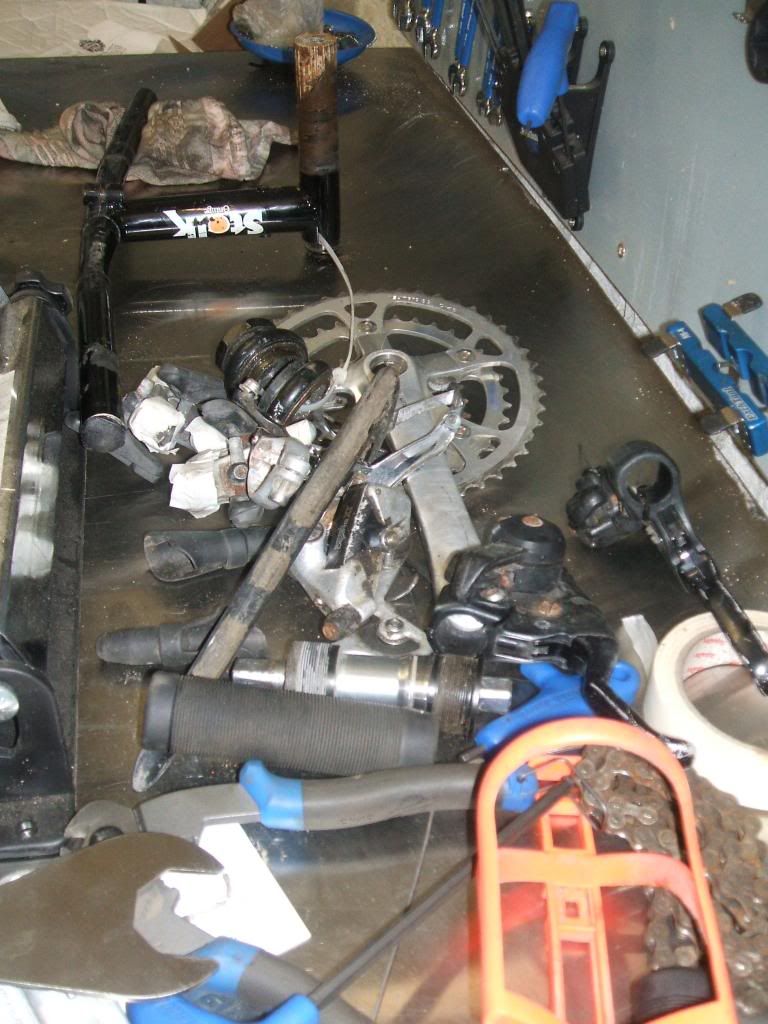 So what now?
First step is paint stripping, and planning its new look. Back to the matt silver? As it is? Custom paint jobby?

_________________
Roads? Where we're going we don't need roads