I rebuilt my fork today; Since it was already in 50 pieces I figured I'd throw 'em at the polishing wheel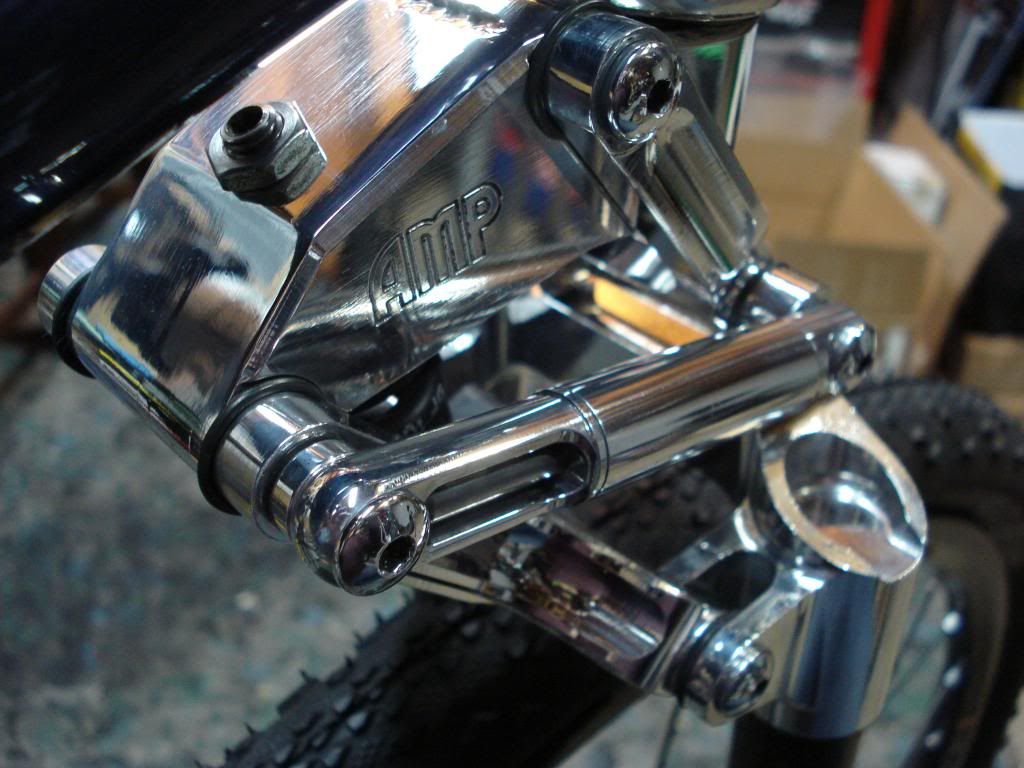 The anodizing on my brake calipers is faded so I gave them a little blast with the rattle can.
I've been looking for something to try out the new Dupli-Color MetalCast product on;
From their site;
Restyling Products
Metalcast™
Dupli-Color® Metalcast™ Anodized Color turns ordinary chrome pieces into a bright, transparent-colored metallic finish in an easy one-step process. Metalcast is a durable enamel finish that is oil, gas, and heat resistant to 500° F intermittently, making it ideal for interior, exterior, and high-heat applications under the hood. Specially formulated to work over properly prepared shiny, bare metal, and faux chrome-like surfaces.
Seems to look pretty nice;
Back on the bike;
I also polished my stem and installed a carbon riser bar;
_________________
84 Battaglin Giro, 85 Bianchi, 89 Marin Muirwoods, 91 Miele MTB Tandem,
92 kle
in Pin
nacle
, 93 Manitou System FS,
97 Amp Research MB4
, 98 Kona Kilaula, 99 Aquilla Ti HT, 2010 Santa Cruz Blur LTc,
2010 Santa Cruz Jackal
, 2011 Meta Trail MSSL,
Ain't that the point of this site?
Nope. The point of this site is endlessly nitpicking pointless crap cycling forgot 20 years ago