The steerer has been cut 1/2 inch, the post has been changed and red cable ends added.
Need to tweak the seat and lower the post slightly.
But apart from changing the tyres, I think it's done.
I tried the tyres to be different.
However in this case I'll agree different didn't work.
Although I'm happy with going in a different direction with the rest of the red.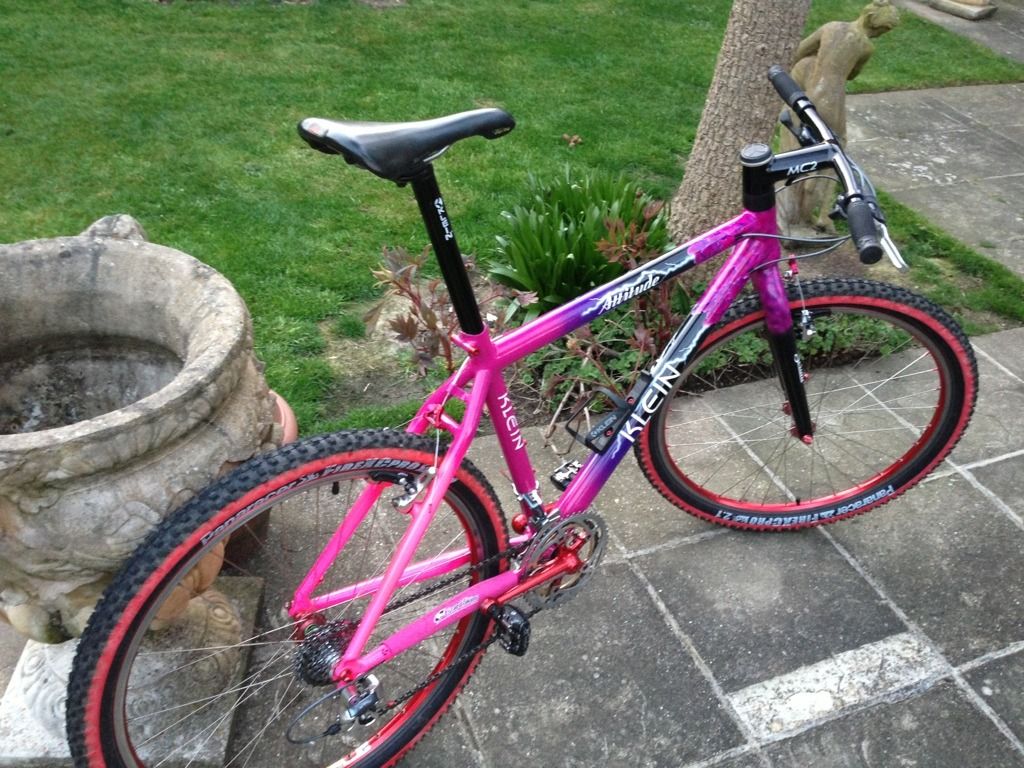 Just for mcozaczek