Well, the build has moved along nicely, and in my typical fashion I have changed my mind too many times along the way. I prefer to think of it as the build 'evolving'.
I decided to ditch the Strongarm cranks and go with the m730's. Which of course meant that I needed a wider BB. So I picked up a 127.5mm. It's a very good fit and still leaves me a little room for a larger middle chainring(i'm running a 2x7/8/9).
Last night, I finally got around to freshening up the finish of the frame. I managed to get the whole frame done, save for the front half of the lower chainstays(till the drivetrain's done), with (1) brown scotchbrite pad. I was worried that without something finer the finish would look too coarse, but it's perfect.
Ti vs. crank finish:
I polished up the Thumbies and threw them on. I'm still waiting on my Cassette to arrive so I can hang the mech's & finalize the cables/housings.
The Raceface stem was also too short, so I picked up the Controltech(135mm) with 5° rise. A bit too high so I have a Specialized Ti stem on the way too. The grips are temporary until I can find a set of 610mm+ bars. Looking to add some color so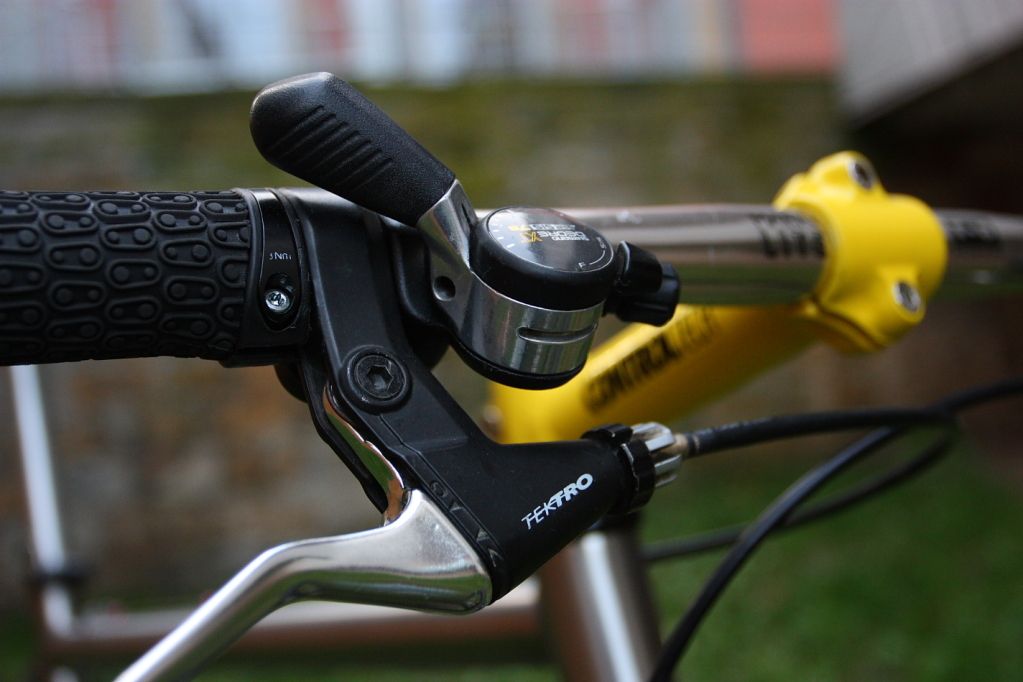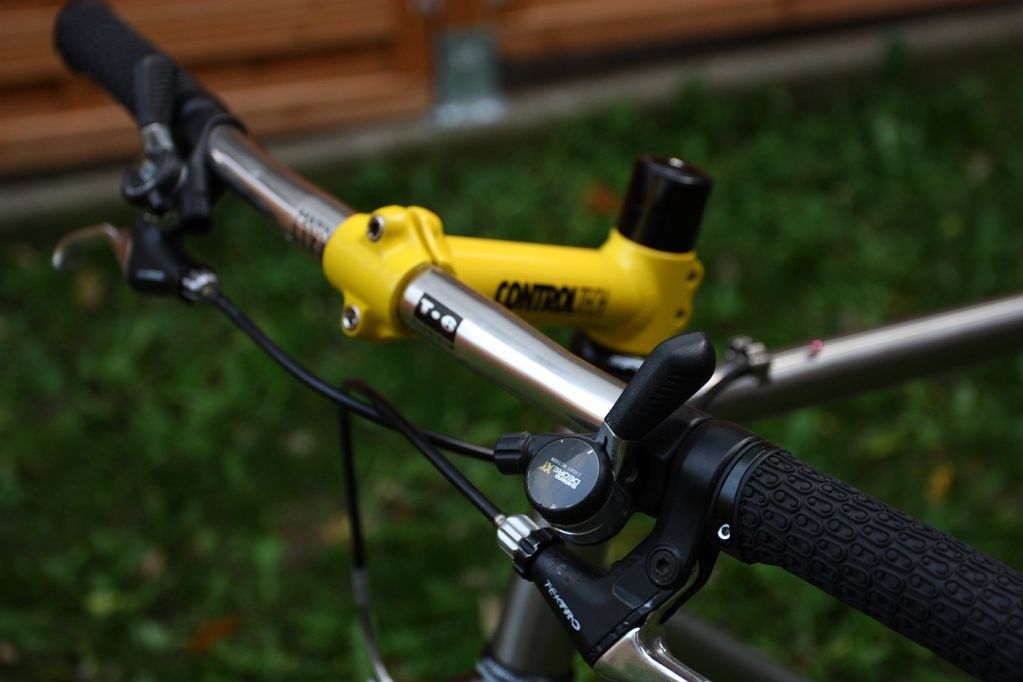 The Tektro levers are temporary....
Then I left the seatpost black, then tried a silver. What do you guys think. Kepp in mind i'll be adding some color to it so i'd like it to stay clean.
I had a Charge Spoon on there but found it not to be to my liking, looked cheap(i'll save it for the townbike) . So I took the Velo, and sanded to paint from the rails, then hit them with the scotchbrite pad....much better.
And from today: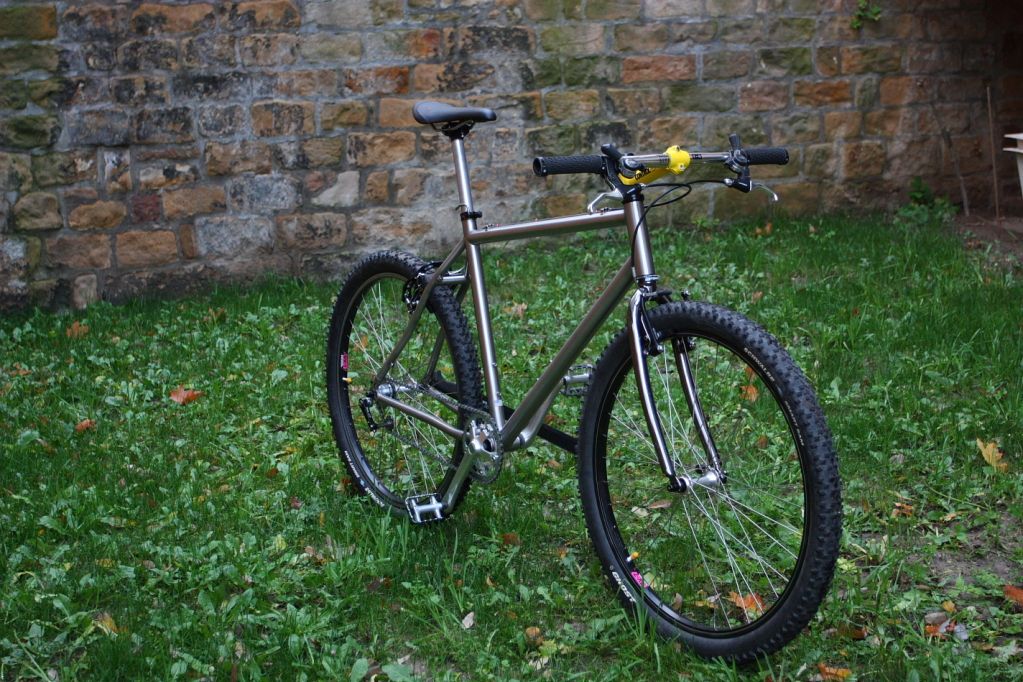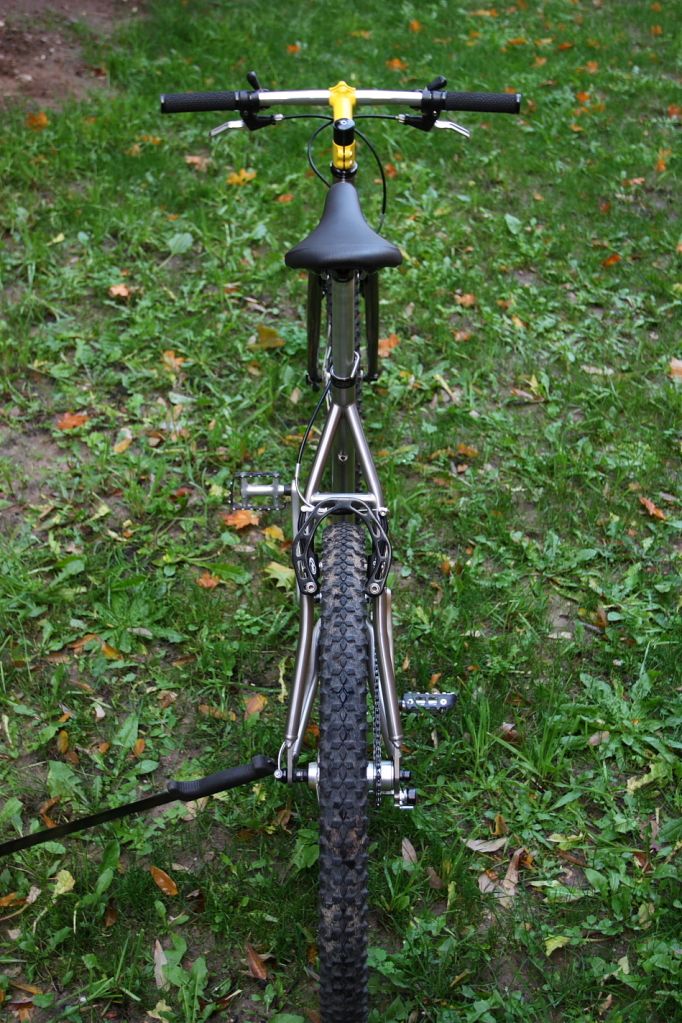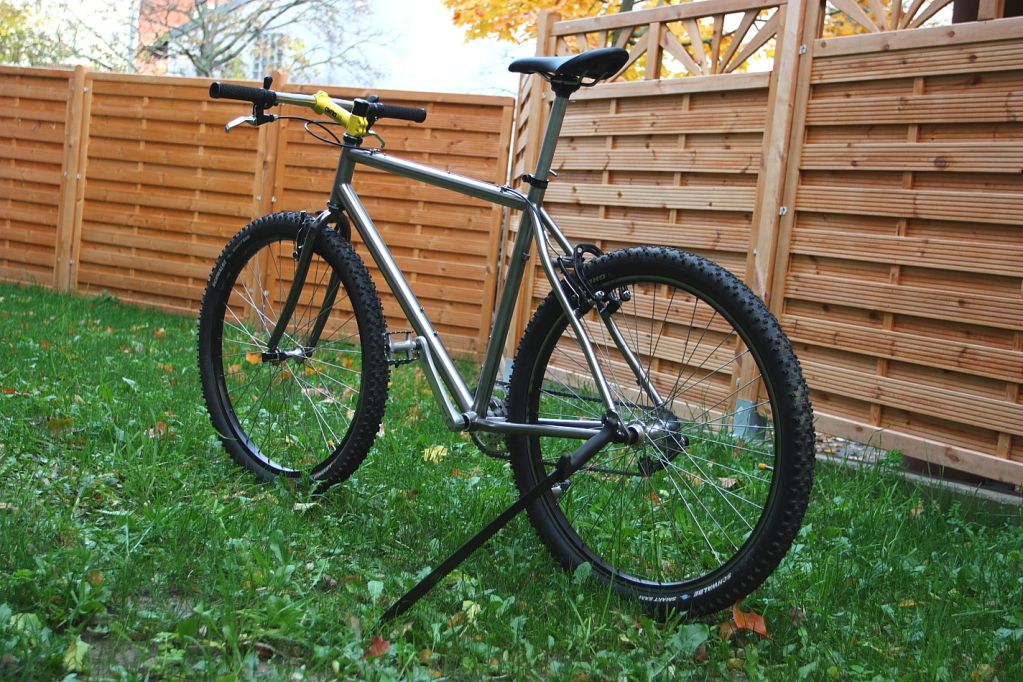 The QR's are temporary also till I find something more colorful...
Next installment, Drivetrain...