...Like you guys ever get sick of them. Anyway, I picked up a sweet Sandvik-made Ti frame about (2) weeks ago and was just delivered today.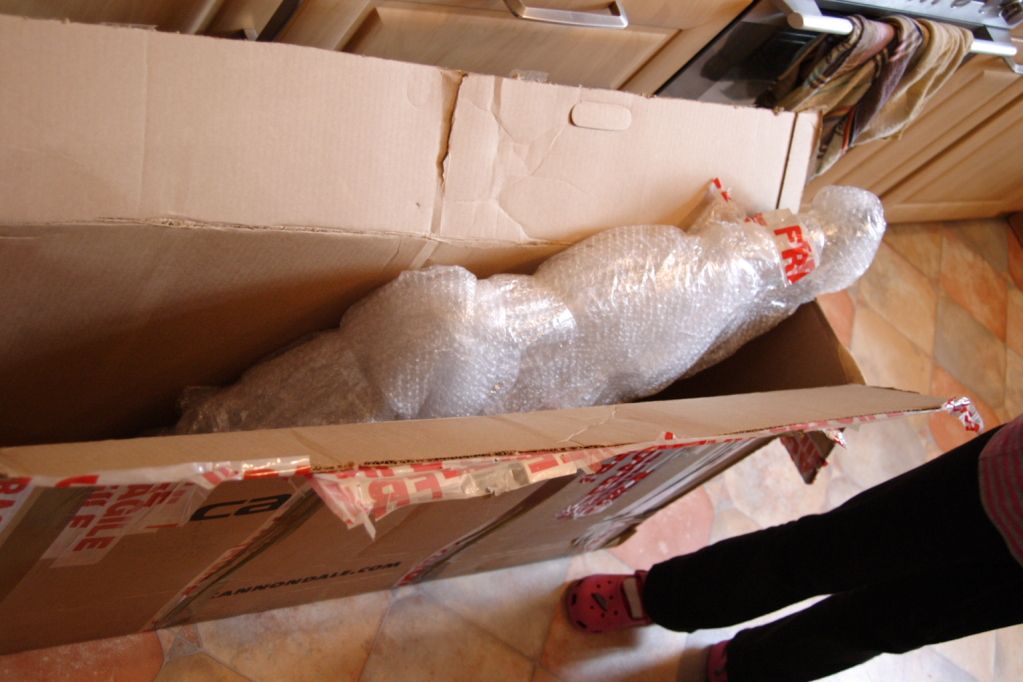 Well packed by it's previous owner, trek_y made sure all was well. It's first stop was onto the kitchen scale:
1642g with the waterbottle cage screws
But wait. I must admit that it is a MY2000 Mongoose Pro Ti frame. No, it's not strictly Retro. But yes it was made by the same company that produced other retro-Ti frames(edit).
I am a retro fan and this Build will stay in that spirit because I hate when bikes look cheap and all alike. Newer bikes look to me like crap most of the time.
Here's a few more pics for the meantime. Excuse the shittay pics as they were taken with my old 10D.
I have a Kalloy stem/bar 120mm 0deg weighing a decent 350g. If this proves to be uncomfortable I have a 'NOS' Ritchey Forcelite Bar and stem that will be making it's home in the Kalloy's place. I also have a set of original Ritchey TrueGrips ready to go.
The Specialized cranks are in excellent shape and will be polished. They weigh 530g w/o rings, with which I will most likely be running a 2x7 with a road-style tight-ratio cassette( & Thumbies).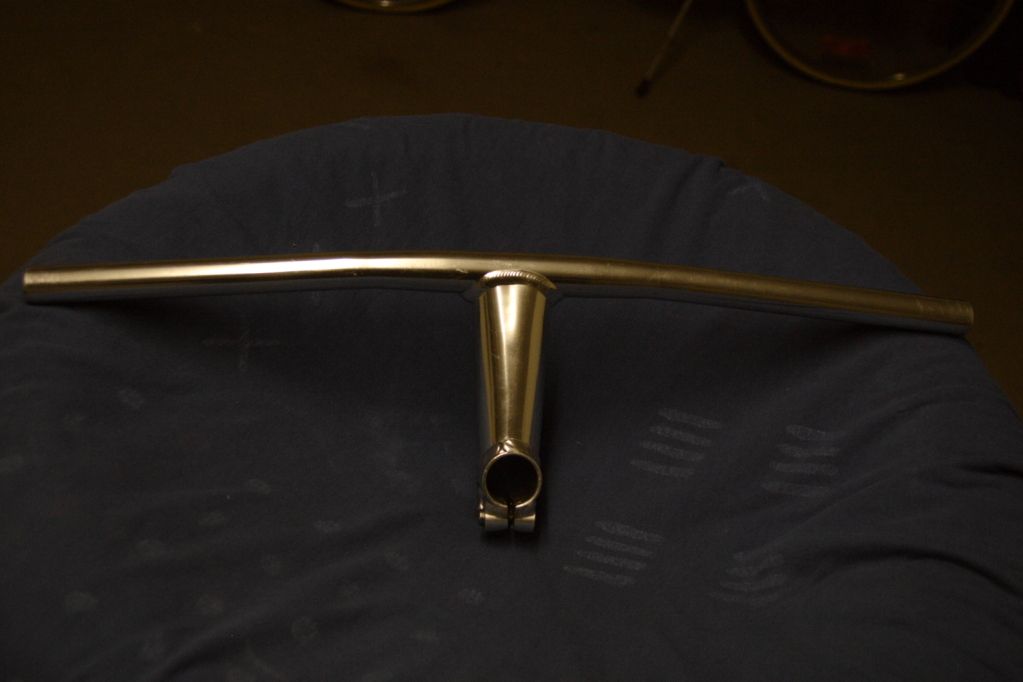 And here's what I have so far:
The Tune Ti skewers served on the Marin til today. I replaced them with a set of XT skewers that came with the Mavic/XT wheelset.
I have also managed to find an early 90's Spinner fork with a 245mm steertube. It was a little tricky as this headtube is 145mm, then I wanted some length as i'm going threadless & for some extra wiggle room.
Not my pic but it's the one on the left side: