Almost finished! Just the front mech and custom decals to go on. Not period correct but built using what was to hand to suit local trails and my press on riding style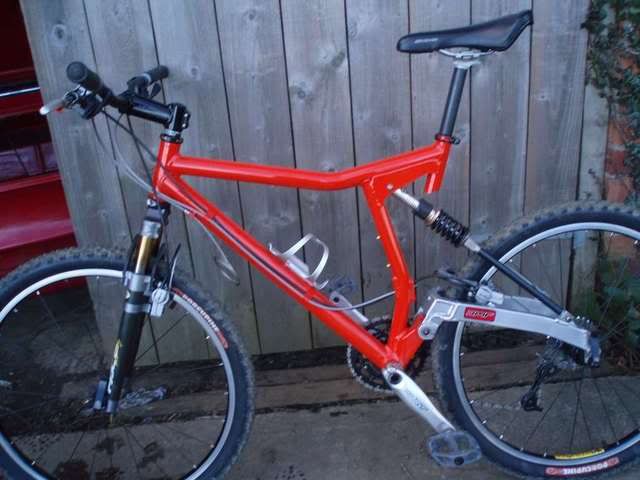 Polished it first and then decided to paint. Colour is 1976 British Leyland Vermillion. Brief spec.... XT 9 speed Groupo, hollowtech cranks, Pace RC36 carbon forks, Magura HS33s, Bontrager/ DT swiss wheels, Onza Porcs, Use Carbon Post, DMR V8 pedals, Cane Creek Aheadset and Titec bars.
Rides really well and if the wind drops it will be getting a good spanking this weekend!!
What you think??