mikeyb wrote:
Many thanks for all the feedback and advice gents
No sign of similar looking Bontrager forks as far as I can see, but the eBay seller says "
I'm a pretty big Bontrager fanboy, I have or had a Race, Race Light, Ti Lite, & Road Lite. And I have had 3 other switchblades. Two of them were exactly like the one I sold you. This fork also matches up with other Bontrager owners switchblades that I know locally. I have been to the Santa Cruz workshop when it was still open and they told me there were numerous variations of the switchblade
."
Nonsense or ?
For now the RockShox are back on and I've learned to better research
before
purchasing!!
looks like a tange
whats the name of the seller?
do you have a picture of the forks without the brakes on?
first tip off is the word switchblade. but its become so common place to hear people call them that its probably an honest mistake
here are a few variations I own not on bikes. there's a few different color combos for the bonded comp(and leg wall thickness) but I've never seen a variation like the one in your pic.
the curvy one has the earlier "chunky" crown
notice the top of the crown above the leg. its the same for the bonded comp, the hole for the leg is just bigger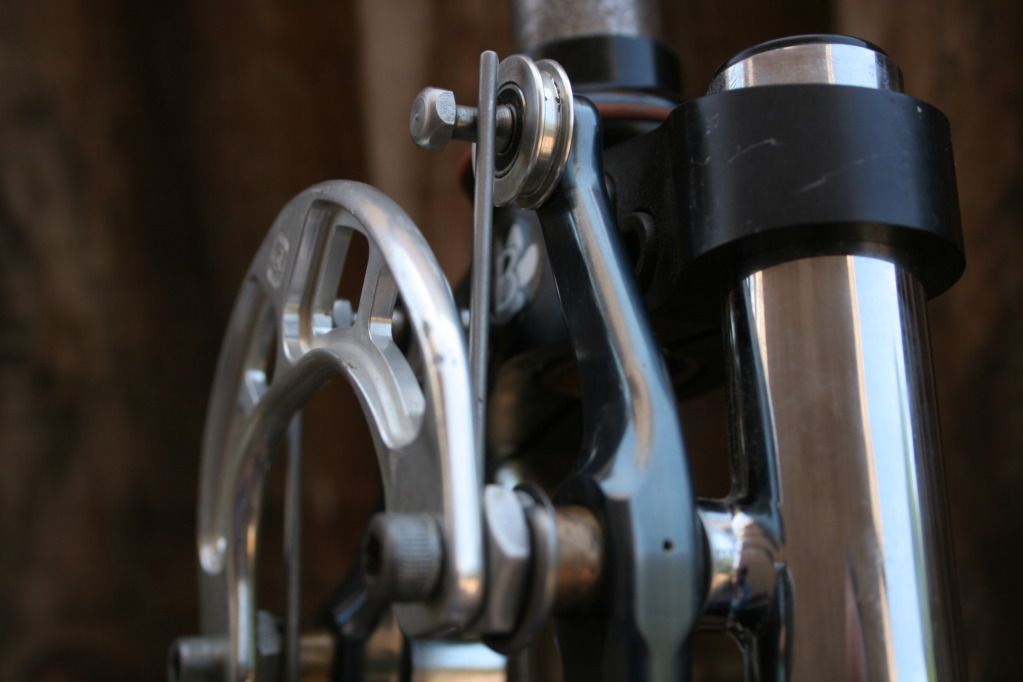 dealer tool kit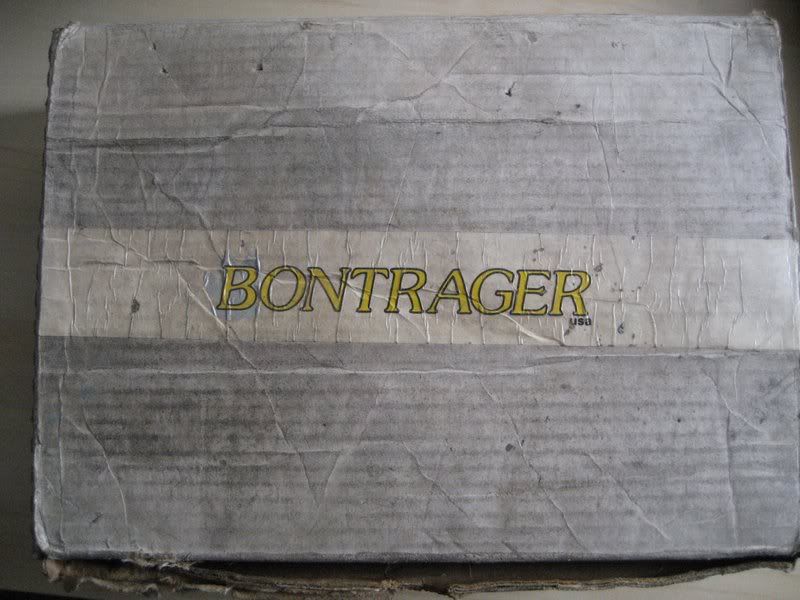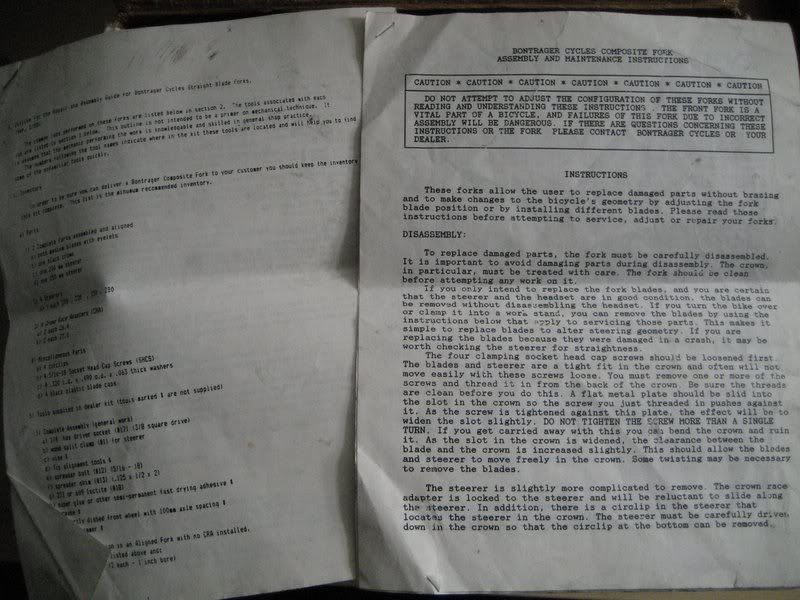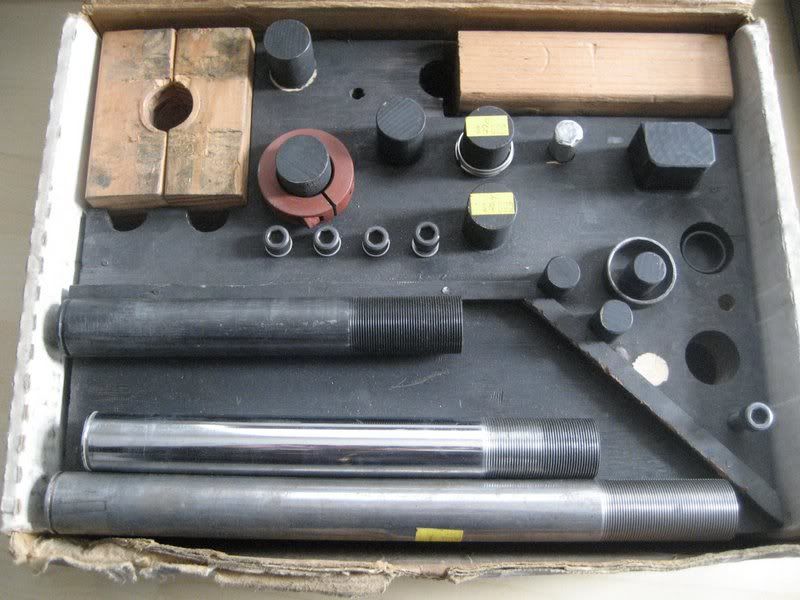 there is a cross crown that isn't slash cut on the top. but it only has 2 bolts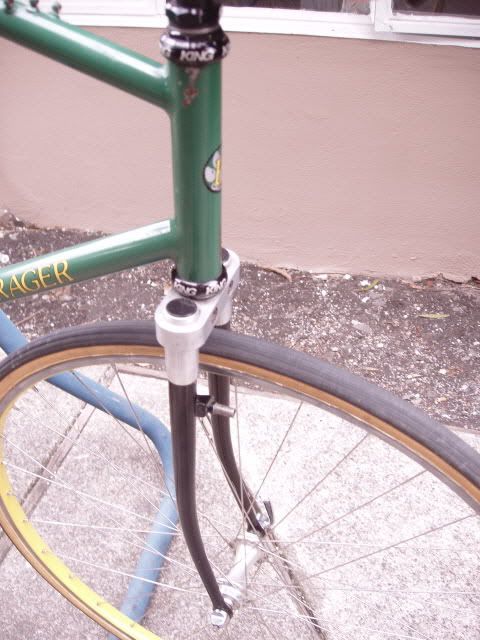 there's 1 missing crown variation for mtn comps in my forks above, and the one in your pic ain't it. and then of course are all the different brazed variations, and the levels of finishing. I got a crap ton more, but you probably get the point