Figured I'd share some of my projects from the last 5-8 years of hunting and collecting. Not all of them...but a few.
1987 fillet brazed Bontrager Cross. Pre-production, "ex-local pro's bike" so I'm told.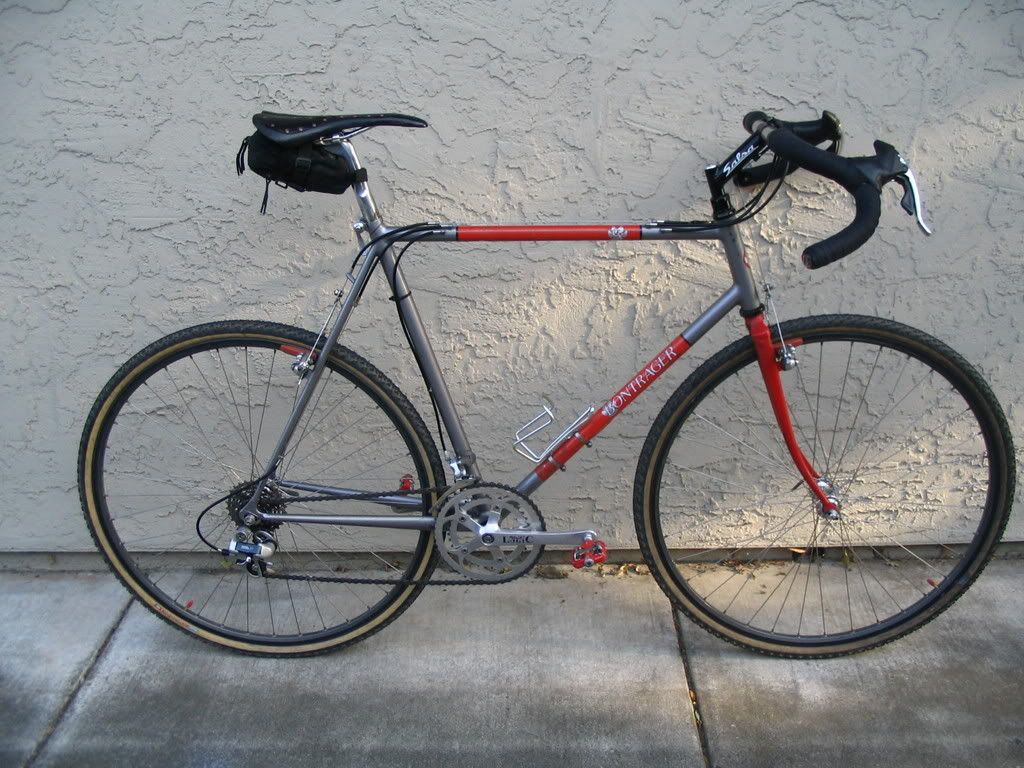 1992 fillet brazed GT Psyclone. All XTR and Syncros.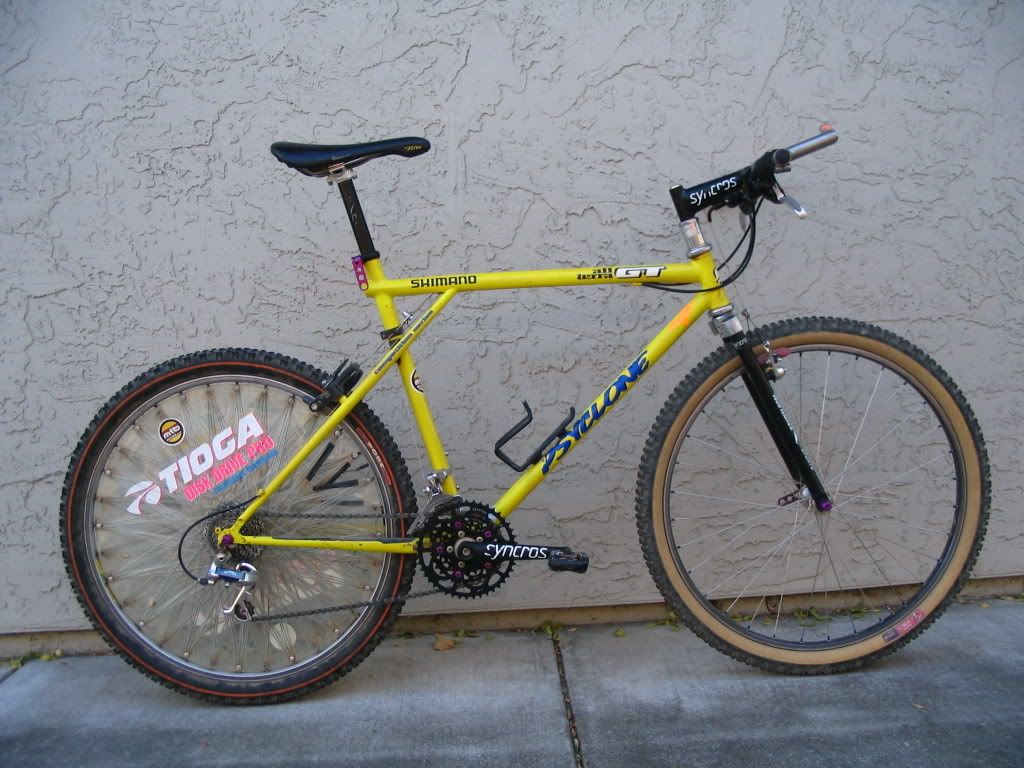 1991 Mountain Goat Whiskeytown Lite. They used the 'Lite' nomer for only one year before going back to Whiskeytown Racer. The 'Lite' marked the change to a lighter weight tubing I believe. Oh...and it's full Bamboo paint. Full XTR with the titanium Syncros bar and post.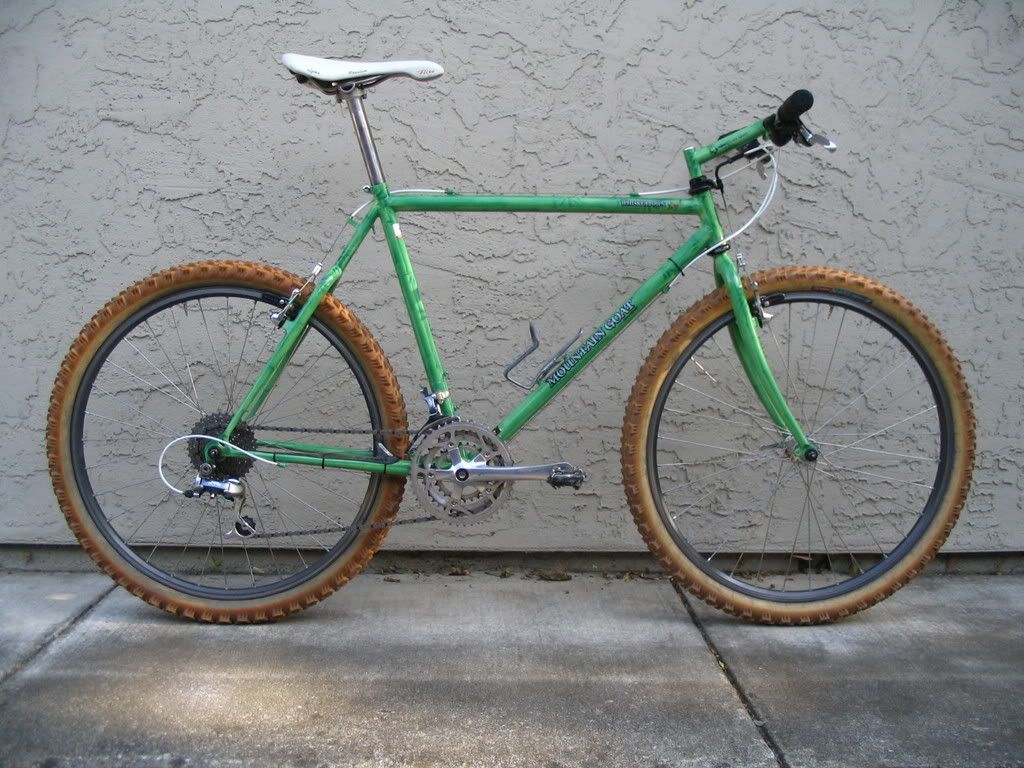 1990 Ritchey P-23. Recently finish project. Should make for an excellent rider. All XT and Ritchey parts.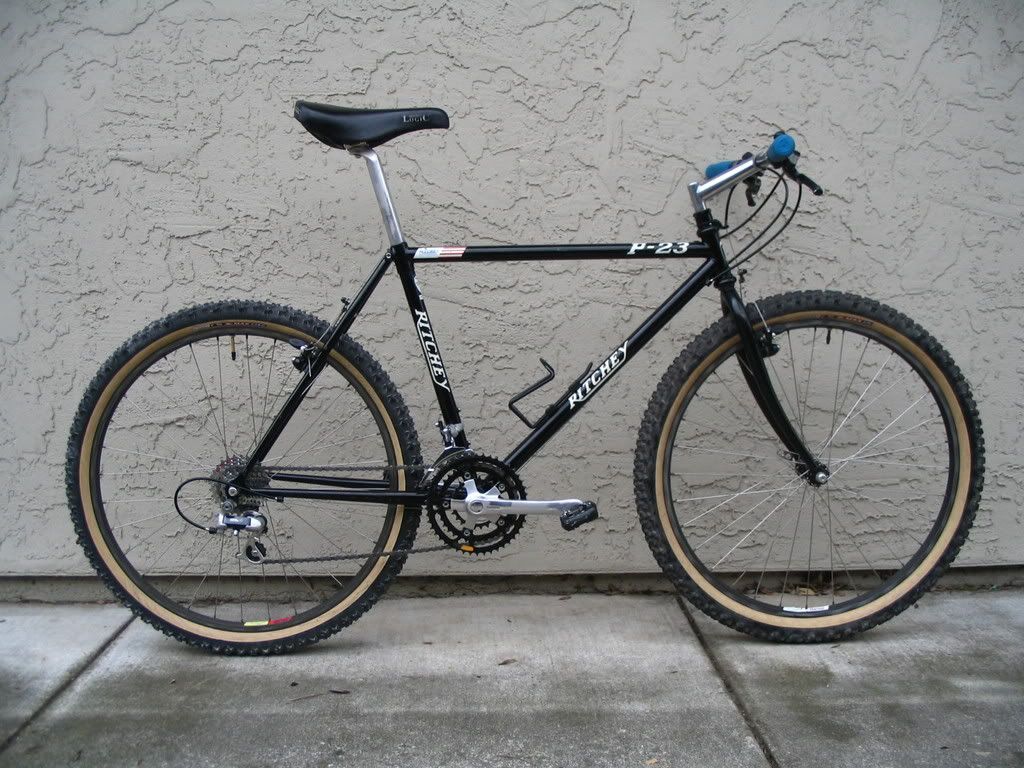 1986 fillet brazed Salsa Scoboni. Actually hand brazed and painted by Salsa founder Ross Shafer. Amazing riding bike for its age. Full XT, Cook Bros cranks, matching Bullseye wheelset.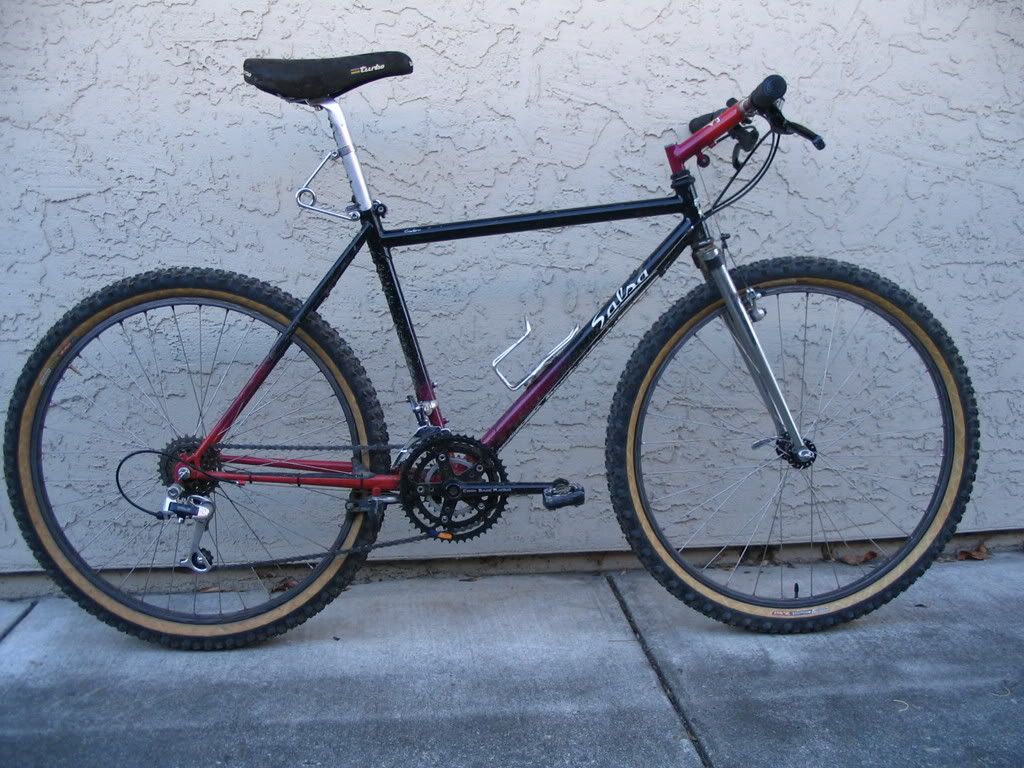 1992 Slingshot 'team issue'. One of 18 'team' bikes issued for 1992. This is #18, used as a pit bike. I've since turned it into a single speed drop bar wonder with a nice array of blue anodized bits. As weird as it looks...it rides great.
1991 Stumpjumper Epic Carbon. My first bike was a 91 Stumpy...base model. Now that I'm older...if I want to relive my youth...go top of the line. This is a quasi Ned Overend build with the Litespeed stem and bars, IRD seatpost. All XT everything else.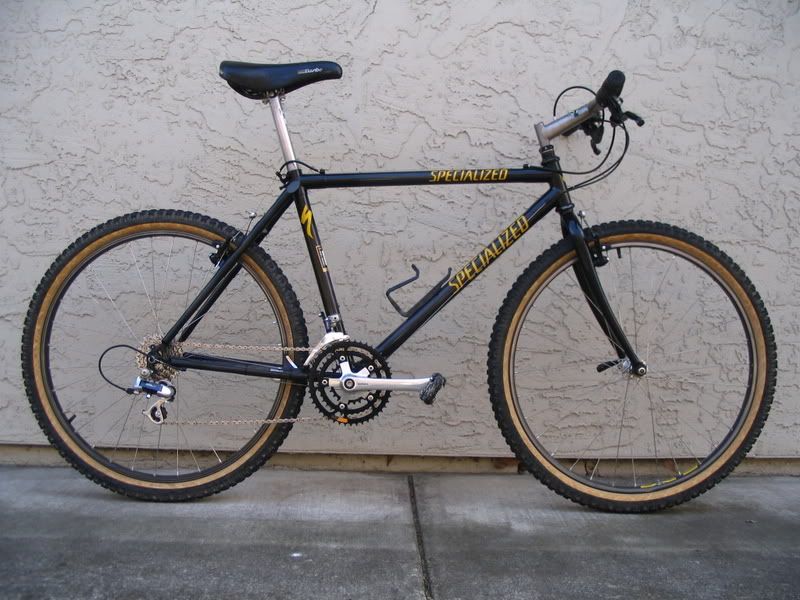 1992 fillet brazed Steve Potts Custom. Pure luxury.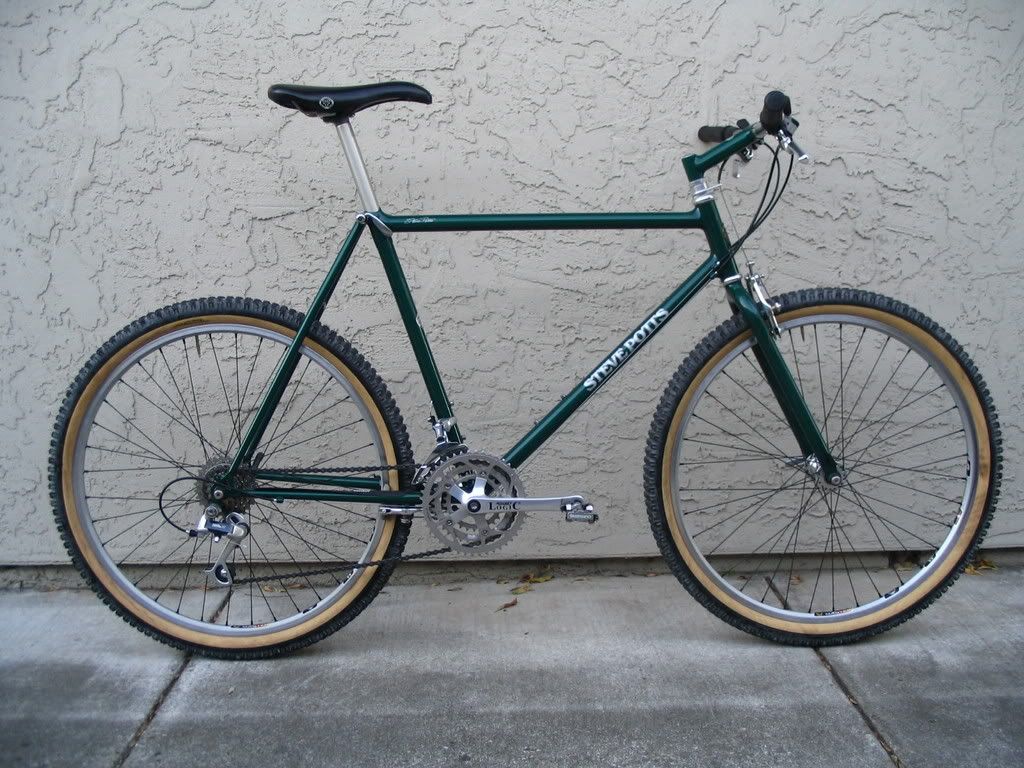 1984 fillet brazed Steve Potts Custom. A much older version of the same fantastic bike. Belonged to an ex-Potts employee. Its seen thousands upon thousands of miles. A true classic.