Well, I unexpectedly had some time today to do some work, and managed to get quite a bit done.
I installed the Thumbies & brake levers, Mechanism's & cranks. Also shortened the chain, installed new shift cables as they were afterwards a hair short for the thumbies. The grips are temporary, expecting a set of Ritchey's in the mail anyday now.
In the process I saved quite a bit of weight....onto the pics first: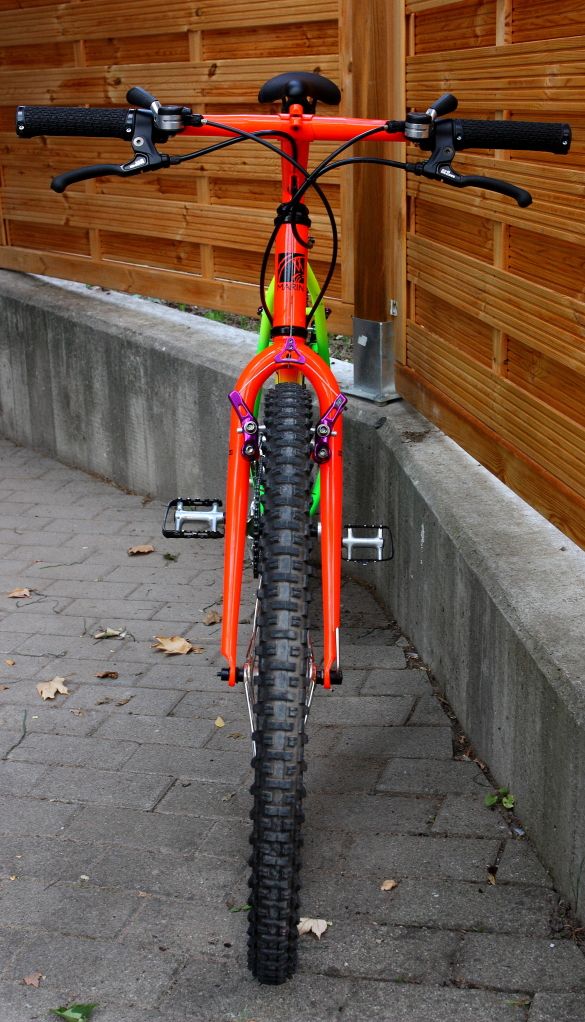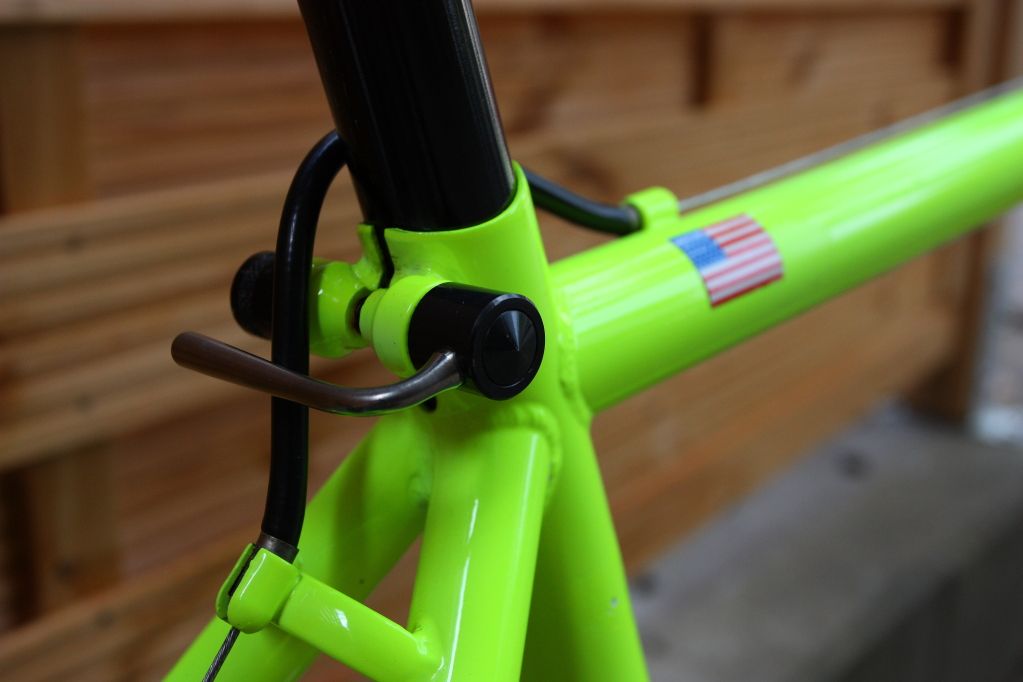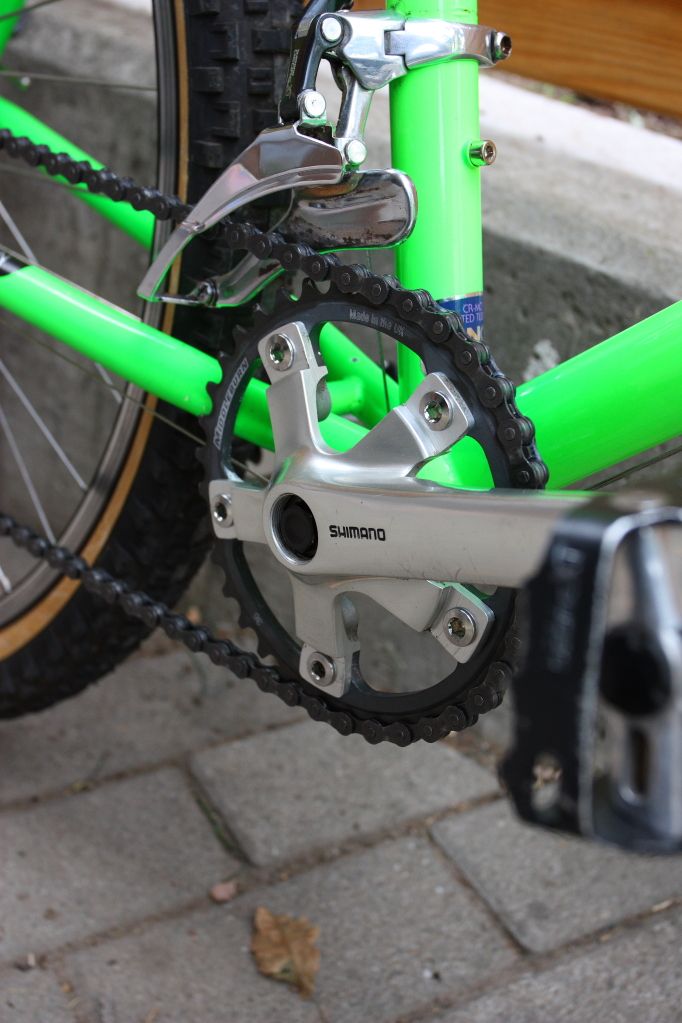 And onto the surprising weight savings from today's activities:
EX400 Shifters/brake levers - 290g & 294g= 584g
XT m735 Thumbies 189g(set) + SS5 levers 177g(set)= 366g
Savings of
218g
!!!
EX400 rear mech - 320g
XT m735 Short cage - 254g
Savings of
65g
EX400 crankset w/ rings, 28/38/48 BioPace-1003g
Driveside-756g
Non-drive-247g
XT m730 w/o rings-526g PLUS the Middleburn 56g= 582g
Savings of
421g
!!!
That 421g plus the other 21g of chain I removed makes for exactly 1lb lost just in the driveline.
(The 5g difference between the front XT & EX400 mech's is negligible.)
So today, it was a total of
730g
or
1.607lbs
!!! And to date,
1058g or 2.33lbs
...Not bad for an afternoon's work And I still have the tires to swap out, which are the last of the easy and cheap weight mods.
While I had the factory Marin bar naked, I threw it on the scale to see that it weighs 300g, rather hefty. My '170g' Ritchey Forcelite weighs 180g, saving an additional 120g, or over 1/4 pound. BUT I love the colored bar & stem so until I find a paintmatch for the orange, and a light quill stem(as the original is probably similarly heavy), I will be leaving the factory parts on.
I am turly impressed with the positive shifting and feel from the thumbshifters, as well the SS5 levers seem to have brought the brakes to life.
The XT m735 short cage rear mech is silent and provides/adds to the solid and smooth shifting feel. A little more tweaking and it'll be perfect.
Til next time.....
Still looking for a decent Flite Titanium.....[/i]