Saracen trekker comp- 21" frame- this was my first real mtb bitd bought from B&n cycles, walton on the hill, sold it to me in the early 90's saying I would grow into it! 20 yrs on it still doesn't fit. Now my dads bike,
Average condition now with original forks,bars,stem,mechs,brakes- modified for his use.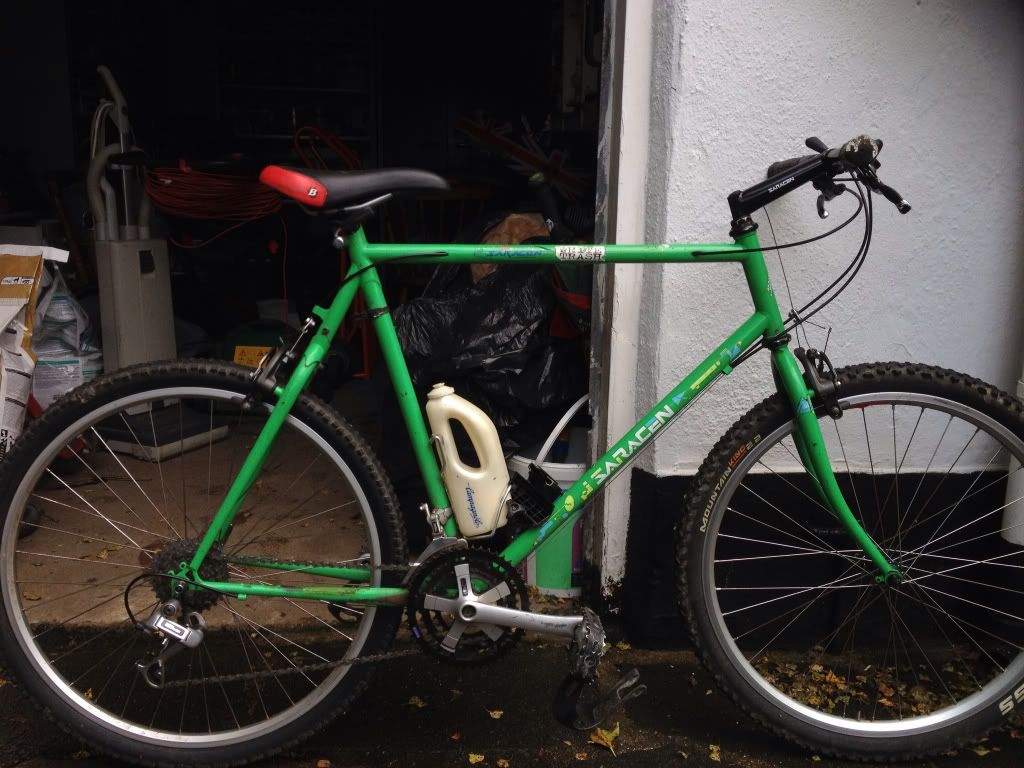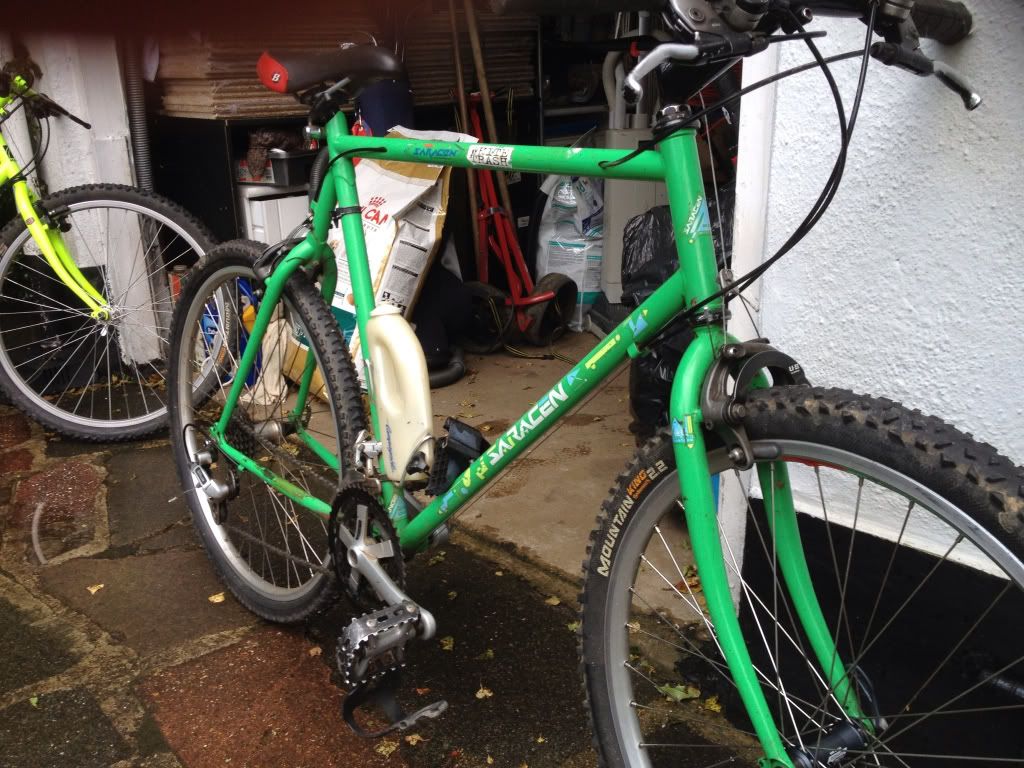 Marin muirwoods -
Originally my sisters bike, now me mums- pretty much original- I changed rear mech after the 200gs mech failed and some different tyres. Hardly been ridden in 20 yrs. she bought it from the bitd shop " broadway cycles" in stoneleigh,Surrey. The real mtbers haven back then pre Evans and crc.
Paintwork s still vibrant in the flesh and not faded.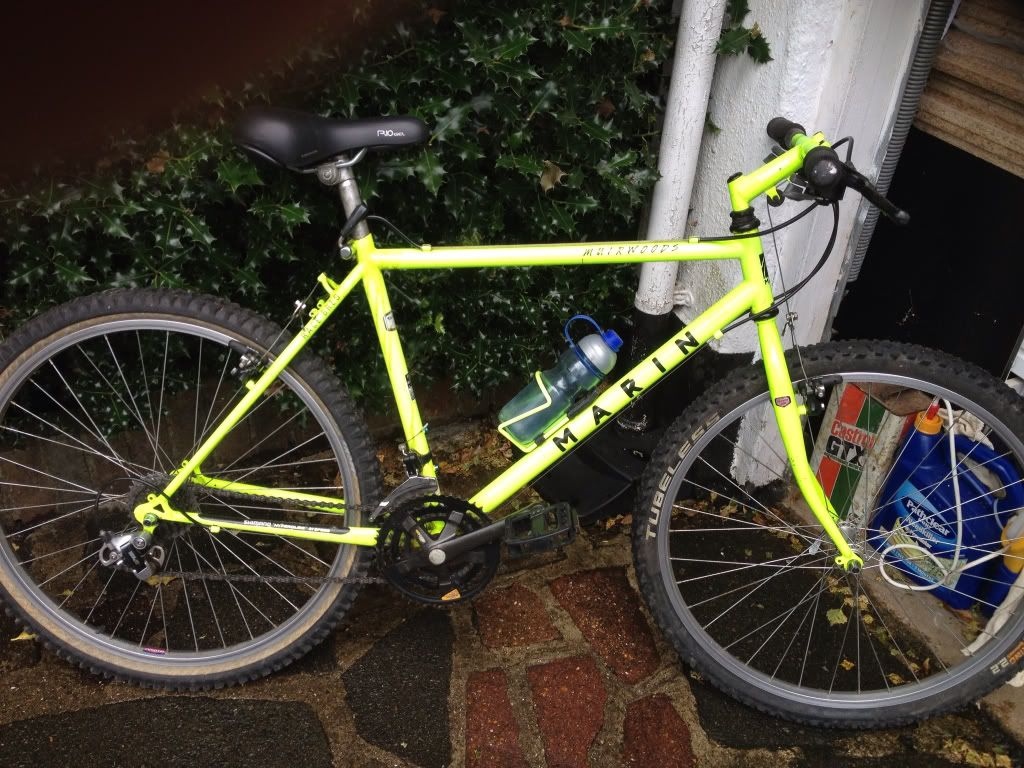 Awaiting the green light on both for future projects.