Chickenball wrote:
Well this is probably the worst kept secret. My intentions were to keep this hush hush til March but the pictures were leaked onto facebook. Here are the finished paint pics.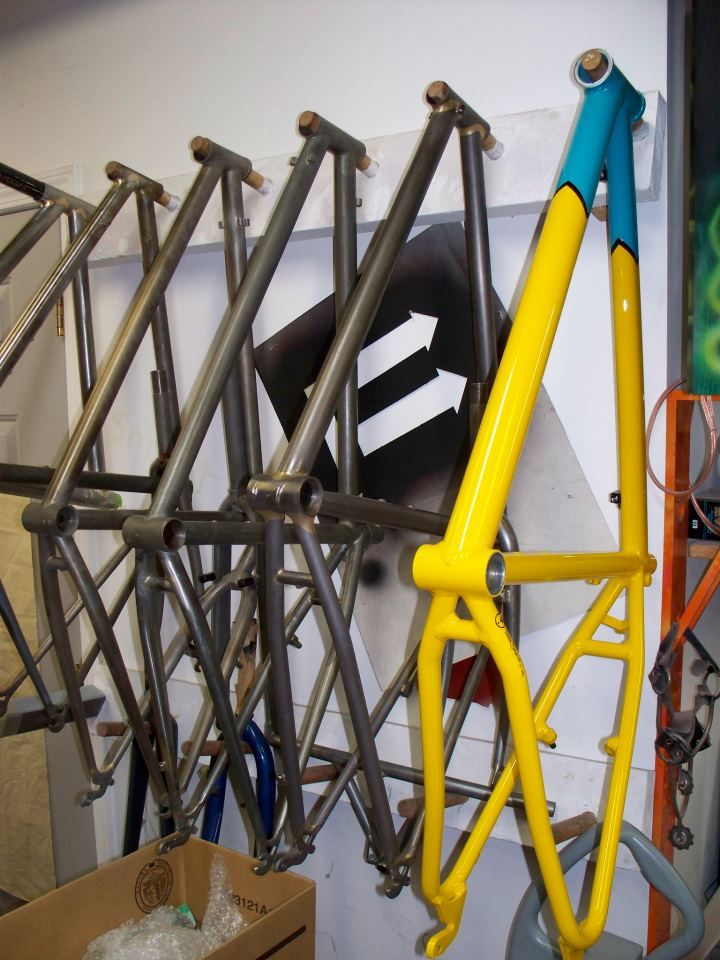 I have the pic from the paint stripped from the frame on my BlackBerry. I'll get that up tomorrow or sooner. Cheers!
hi
lookin' good CB.
what's so special about march?
don't you maybe mean may?
and what's that hanging two hooks to the left of yours?
no not the fillet brazed ritchey with matching stem/handlebar combo.
the one next to it. looks very familiar.
could it possibly be a brodie? say tuned.
roy