I got impatient over the weekend and threw a few bits on her.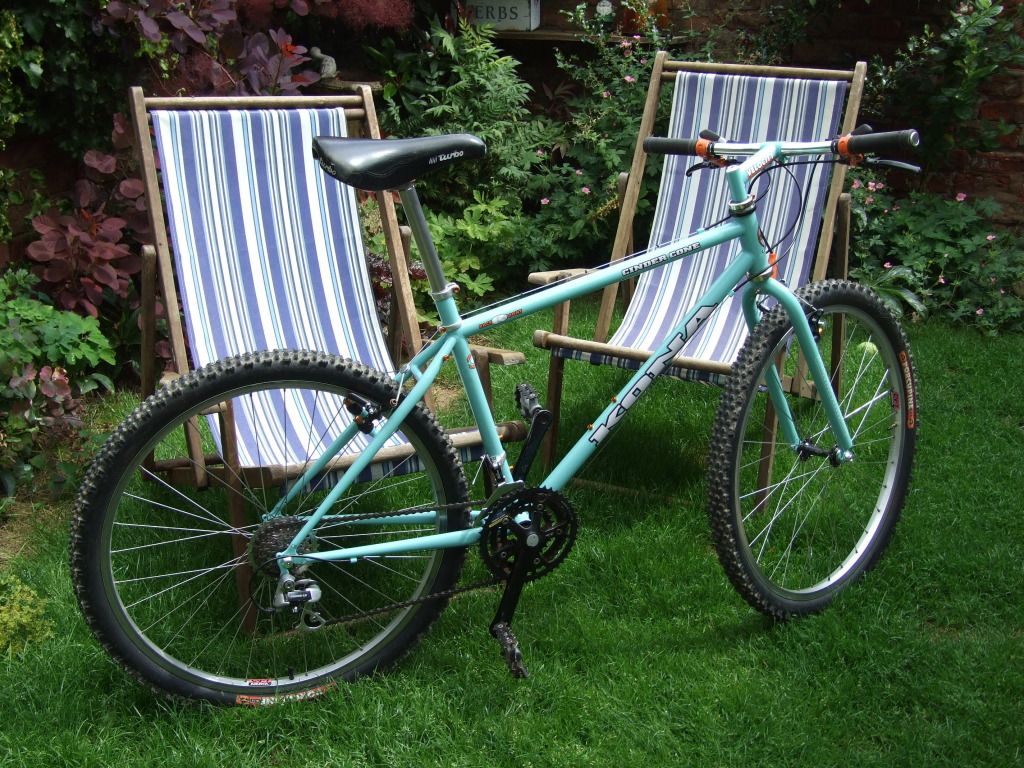 LX Canti's wont be staying ... should have some 986's or some kona canti's soon, not sure on the mountain LX stuff either but it was to hand so ... why not, its got a nice short cage rear and seperate shifters, if I can get a 28.6 front M735 mech I may go with that as I have a few bits of that hanging around. moneys tight again so I may eventually go with a white saddle/grips/tyres setup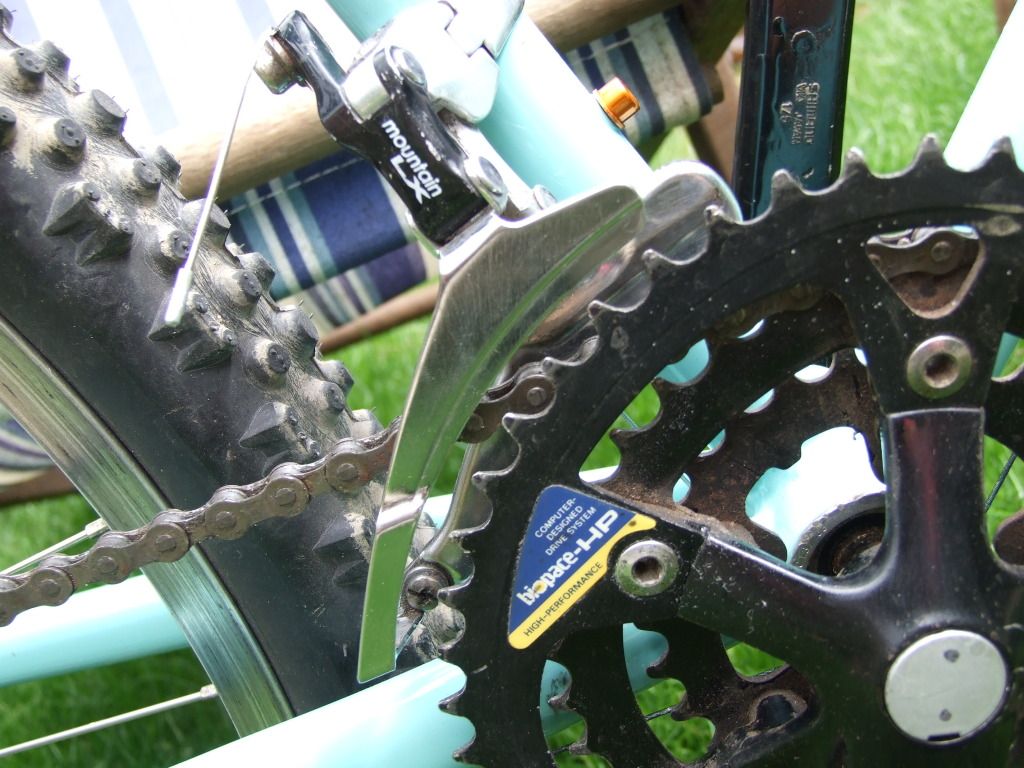 Mountain LX shifters were the first light action SIS that I ever used and I loved them so its nice to try them out again and ss5's are just brill levers.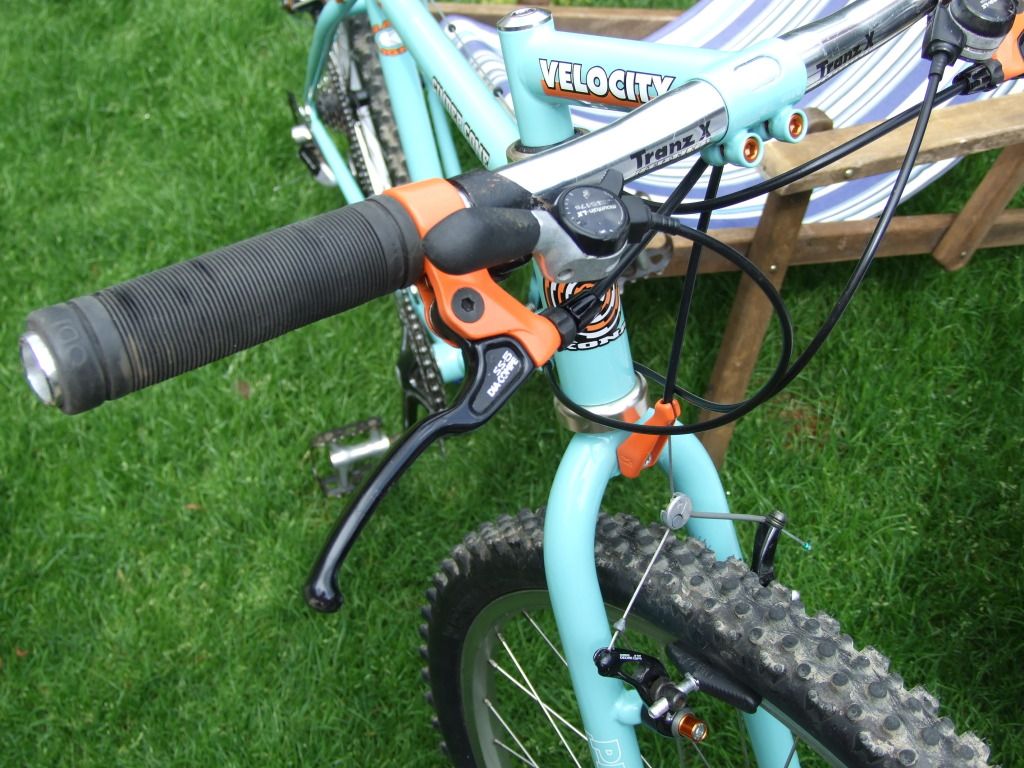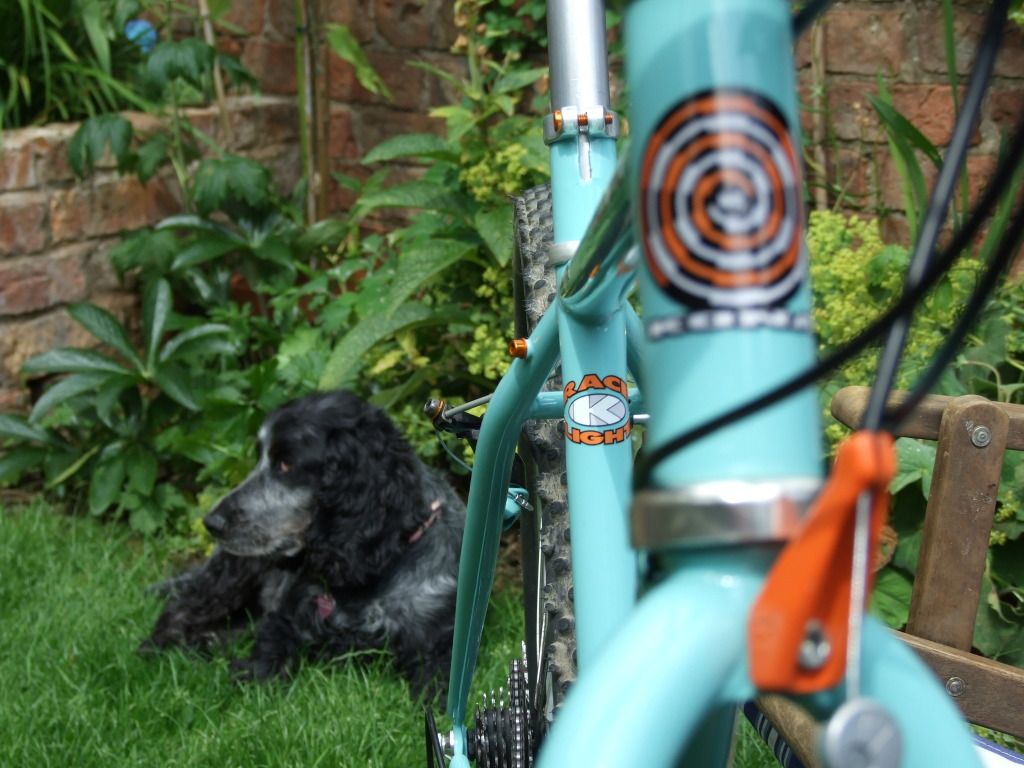 Enjoy
RBG

_________________
Stabled = 91 Browning Test unit - 87 Chas Roberts Snow Leopard - 88 Overbury's pioneer - 89 Bromwich - Dave Yates Diabolo - Mk1 Thorn Nomad - Thorn Raven tour - Dave hinde disc - frontiera 531 - Serotta Proflex - 92 orange clockwork - 86 Orbit Frontier - 85 F.W.Evans