I thought that you all might be interested in this.
Ex Geoff Ringlé Yeti ARC AS/ LT, #003. Prototype Yeti-Penske front end with Ringlé front hub and Grafton carbon disc.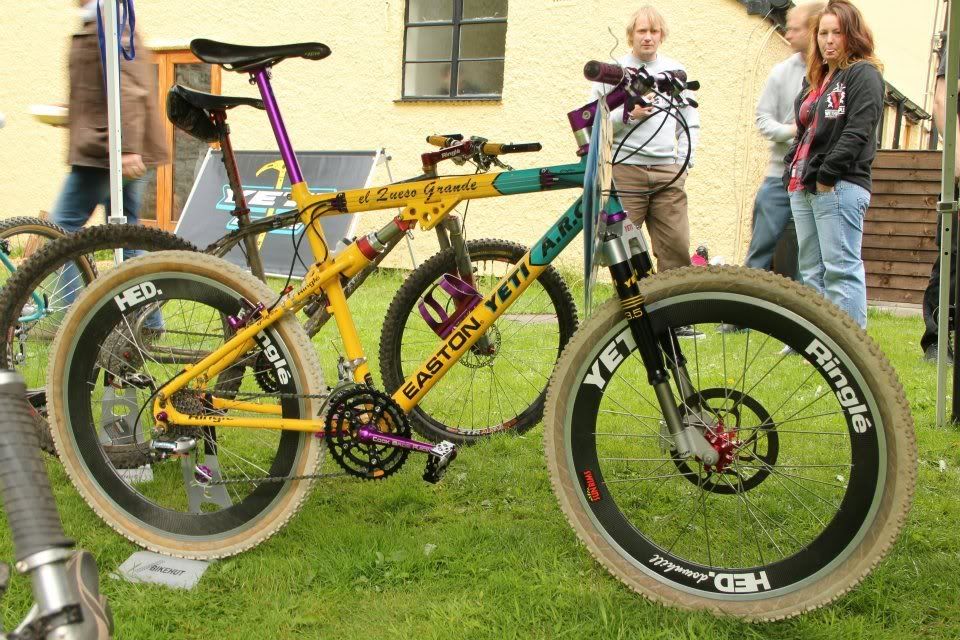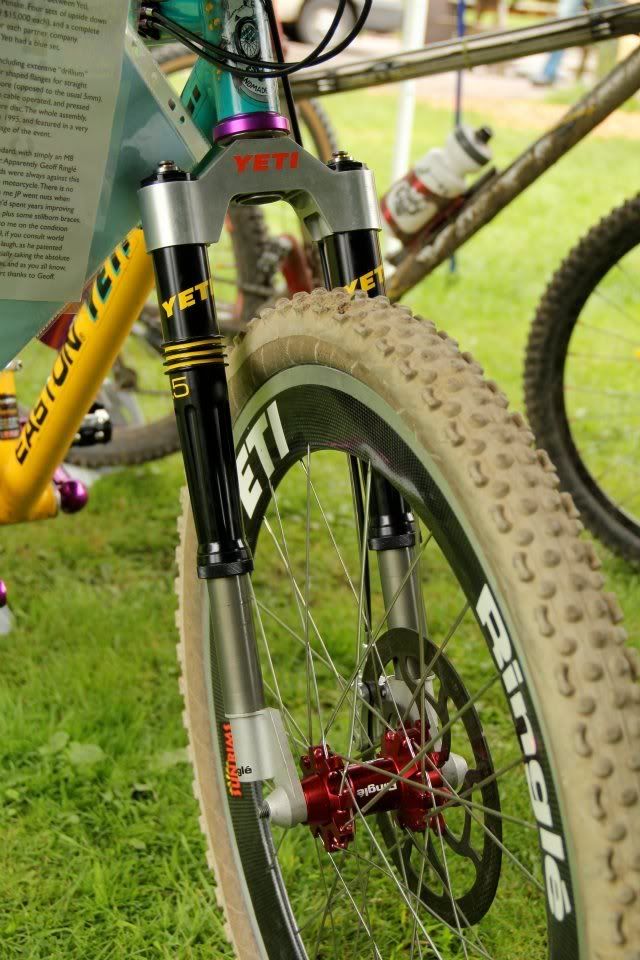 As I may have mentioned before (see my clicky links in my signature), this Penske front end was a four-way collaboration, with only four sets being completed.
Whilst the idea was nice, in all practicality, if you compare it to a motorcycle upside down fork, it is devoid of the big through axle, to tie things together. Whilst I have no doubt that the quality of the damping is impeccable, the ridgity is certainly "autosteer". In fact, I took the forks from Geoff on the condition that I didn't ever actually try and ride them "as they'll kill you".
Still, I guess lessons were learnt, and Geoff went on to patent the 20mm through axle that we now all know and love, together with Rockshox. Thus the 20mm Boxxer hub and Boxxer fork could be considered direct beneficiaries of this learning.
The Variable shock mount isn't present on the production machines, but is present in a smaller guise on some other factory race machines such as Yetifans Myles Rockwell machine.
Decal on the toptube (I understand) reads "the big cheese"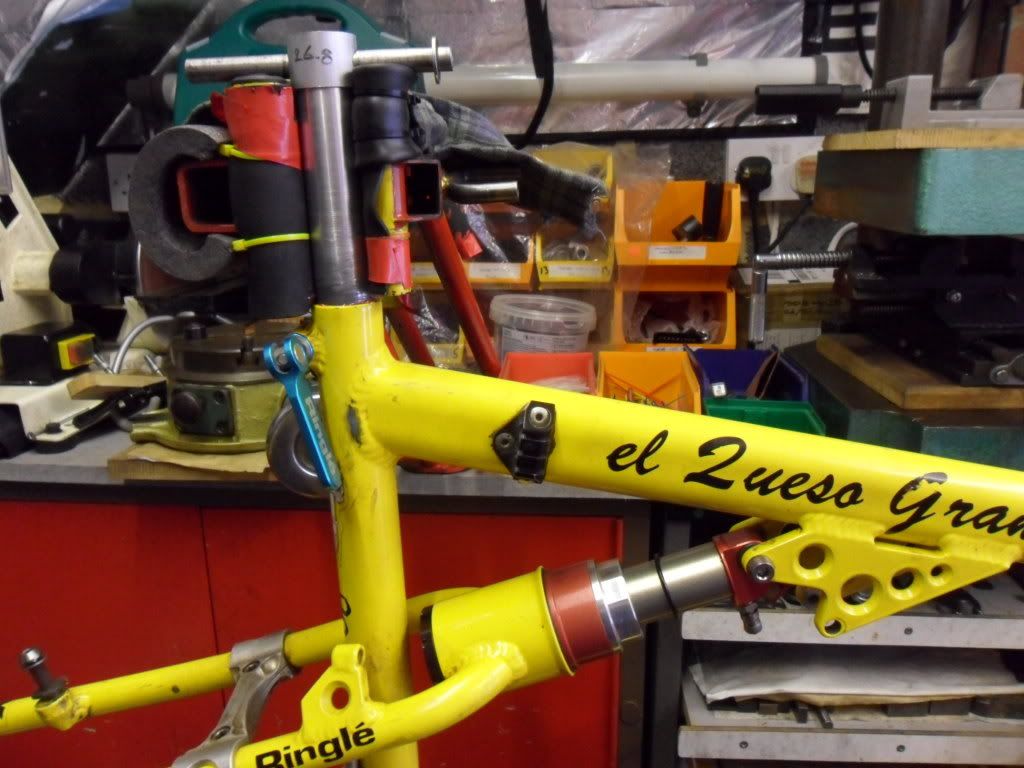 But the real important part of this job, is the Yeti/ Penske frontend, with prototype Ringlé hub, and Grafton disc brake that uses six small sintered pads on a carbon disc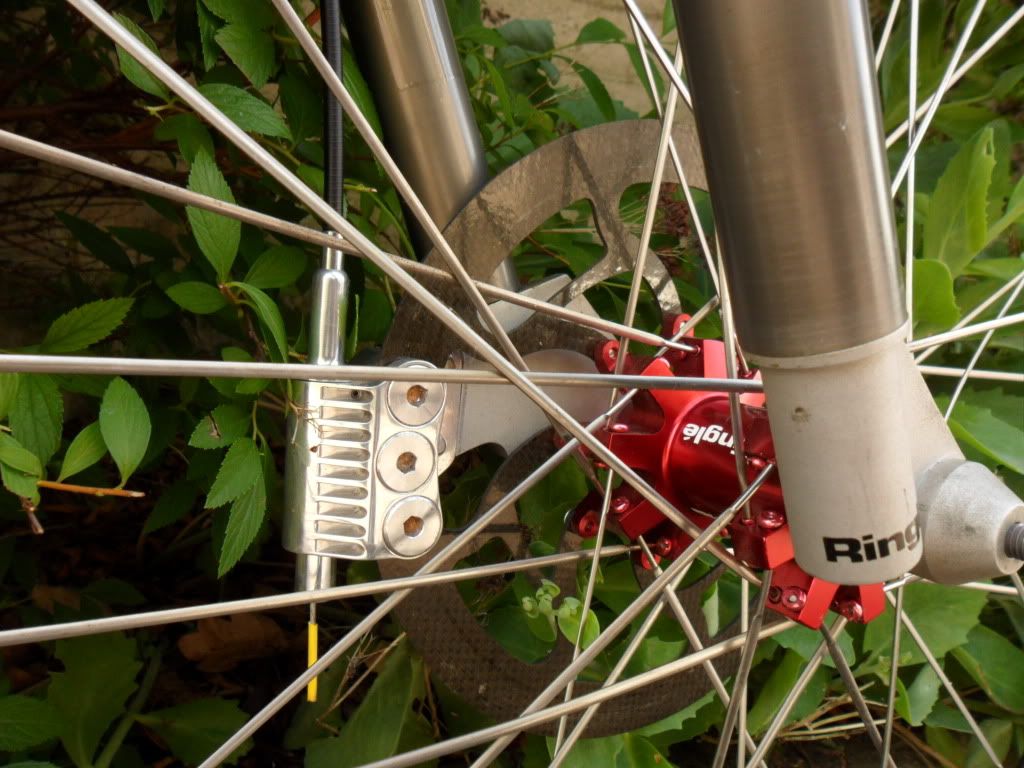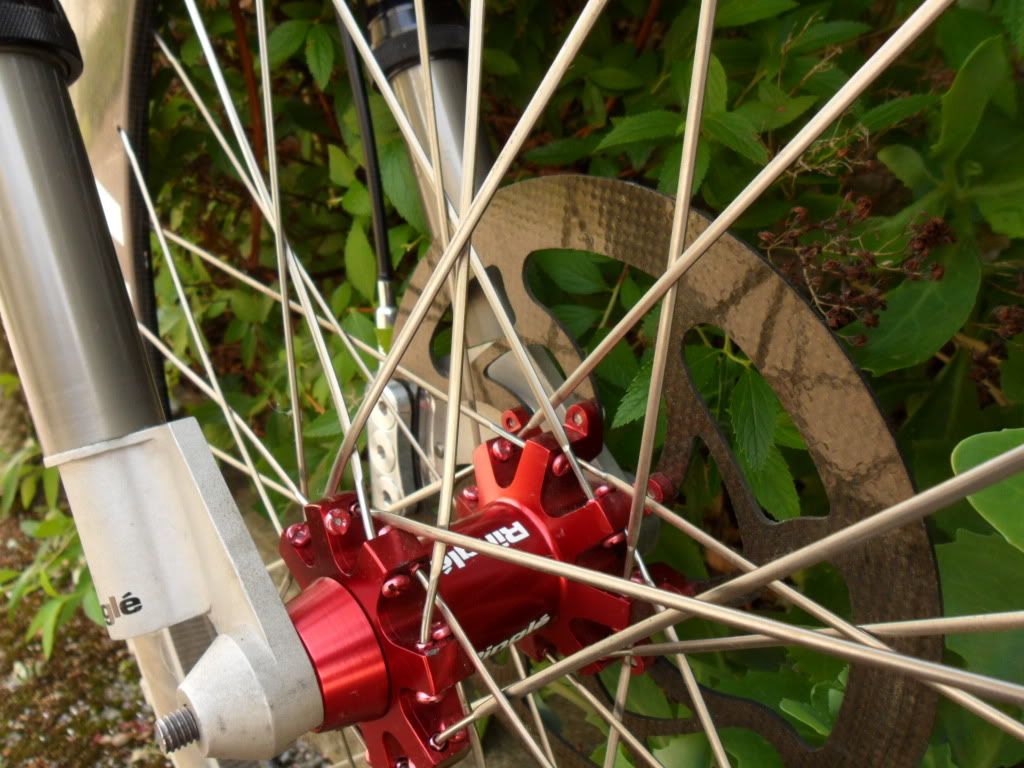 Underside of the crown with extensive drillium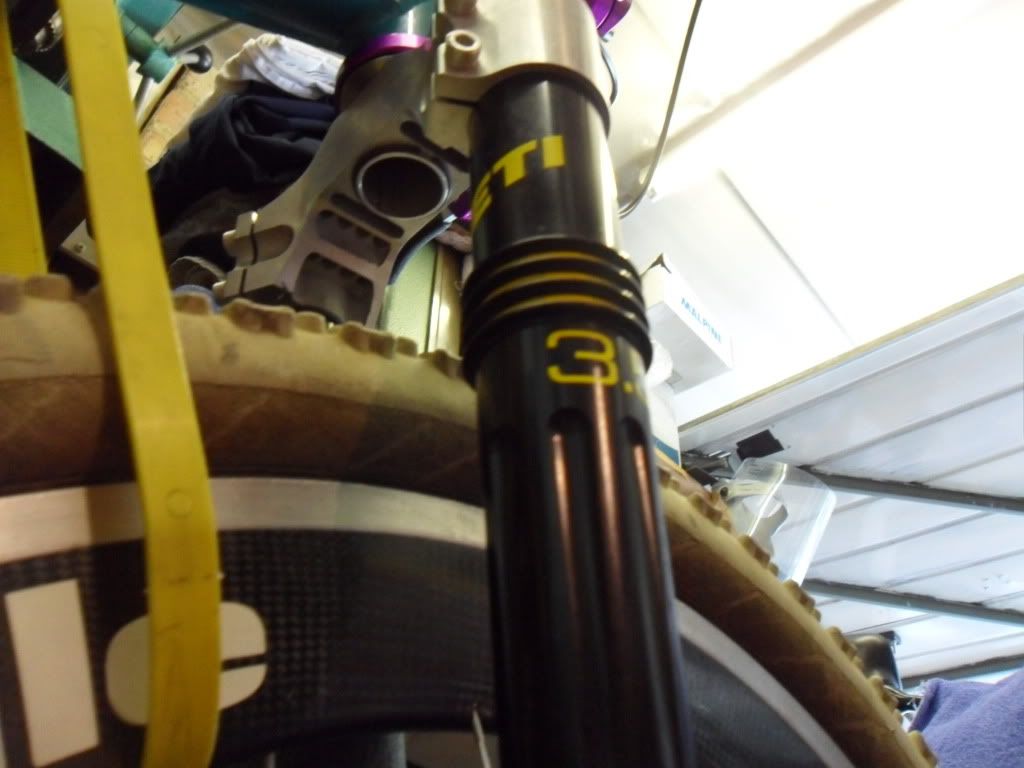 Stacks of NOS parts were to be added to the patina of the frame.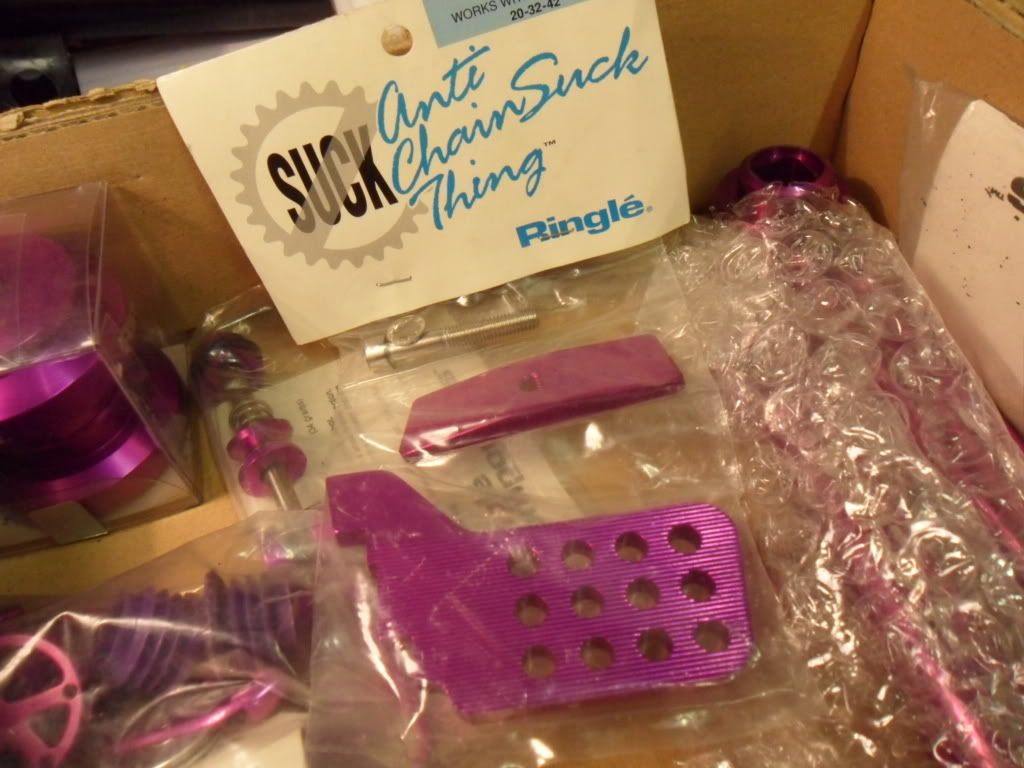 The frame shows heavily the patina of use, as this machine was very much a rider. Check the chain slap marks! And these aren't even the original stays, the original chainstays being donated to Ken Foraker one day at a Grundig or at Mammoth, when his stays snapped.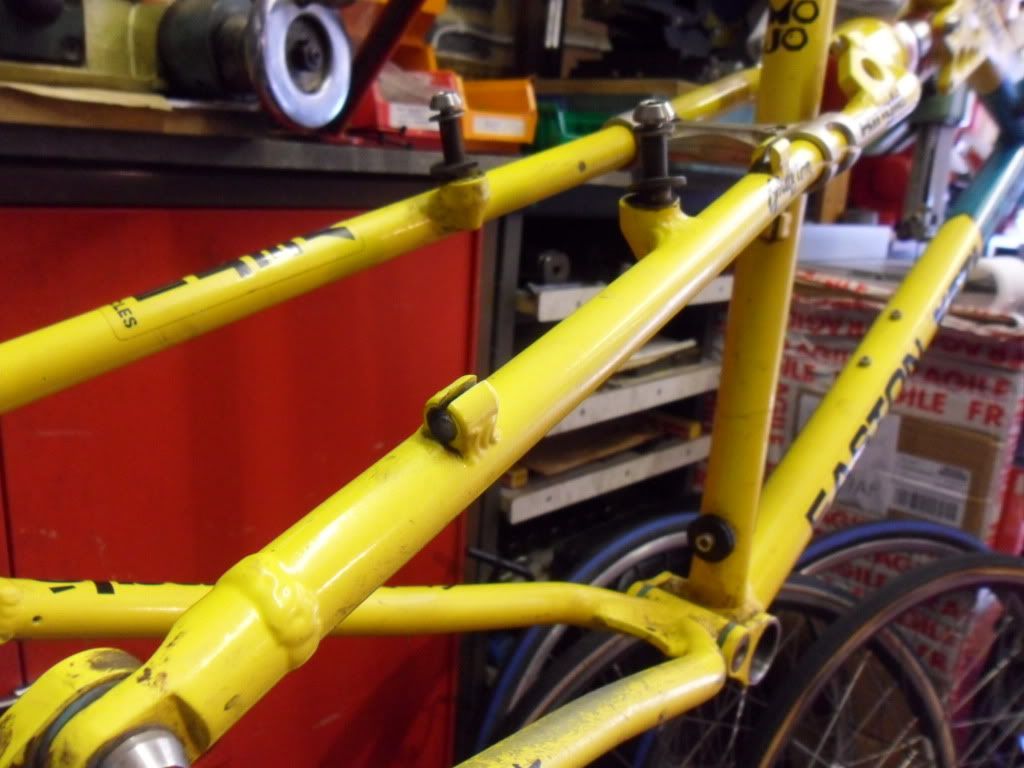 Build gave me a few headaches. I managed to locate all the parts and seals for the rear Grafton speed controller, but the pad brackets were missing
For the time being I'll settle with a Critical Racing rear brake (which was still correct for early 90's sponsorship) until I can complete the Grafton item.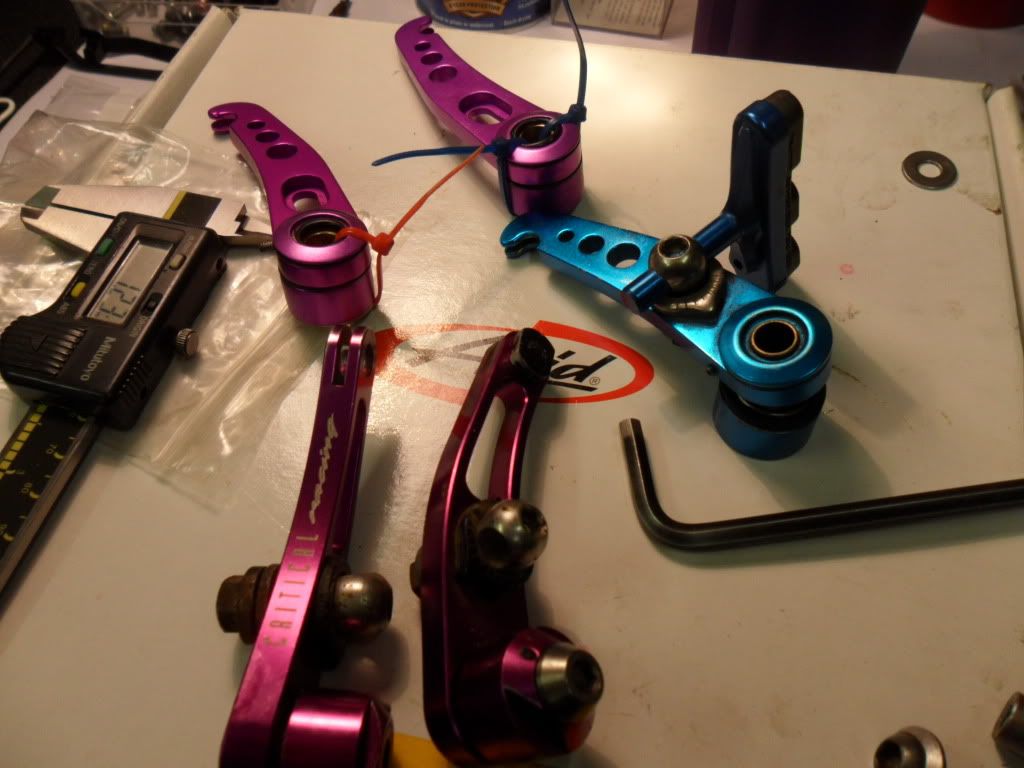 Critical with Matthausers still doesn't look too bad: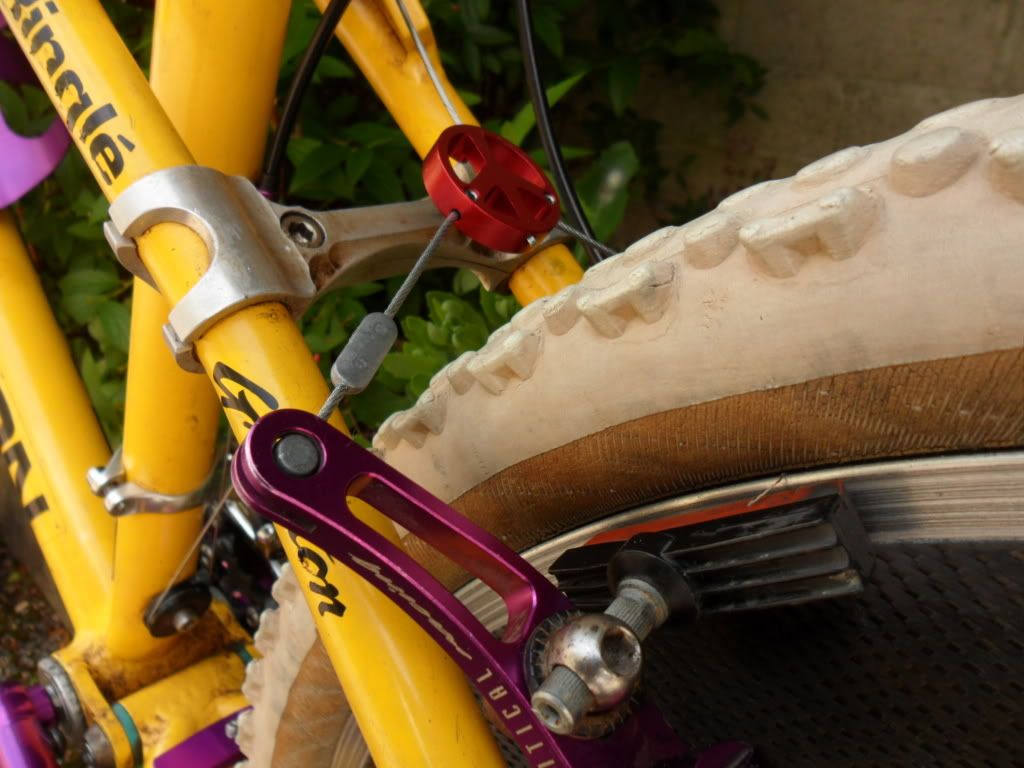 Though it shows the signs of use I still think the end result looked pretty stunning, as was a fitting place for the forks, rather than just having them hung up, or sitting on a shelf.
I wasn't necessarily expecting a rapturous reception at the recent Yeti tribe meet, as I was anticipating a stronger focus on the later machines, BUT, the reception all the vintage machines received was stunning. The line up included some stunning machines from Silverfish and Yetifan, a Myles Rockwell AS/LT, Missy's kamikaze ARC AS, FTW's ultimate, a stunning early Simplex dropout FRO, a Treefrog and a 24" wheel FRO dual slalom (how rare are these two), plus a C26, a loop stay ARC Ti, and of course this machine.
There is a little further coverage of this event and a link to some great pictures of the yeti UK facebook site (and credit due, I have used some of these stunning pics in my build tale above. It's obvious which ones to credit, as these are the ones that are so much crisper than my photo's!)
http://www.yetifan.com/
http://www.facebook.com/photo.php?fbid= ... =3&theater
Seems the pics from the tribe meet went viral almost instantly:
http://www.bikeradar.com/mtb/gear/artic ... lt--34415/