Bit of an update on this one. Finished .............. for now. Okay, I admit it isn't period correct - the tyres, saddle and pedals are all modern - but it's solid bike, and I like it
Decided to hold fire on spraying the bar ends, as the cost of primer, colour and clear coat started to look a bit high relative to the budget nature of the build. I still hope to do them one day, and already have the Onza decals, but they will need to wait until I have something else to spray to share the cost of the primer and clear coat.
The sun was shining today, so a couple of pictures for your (my?) enjoyment ..............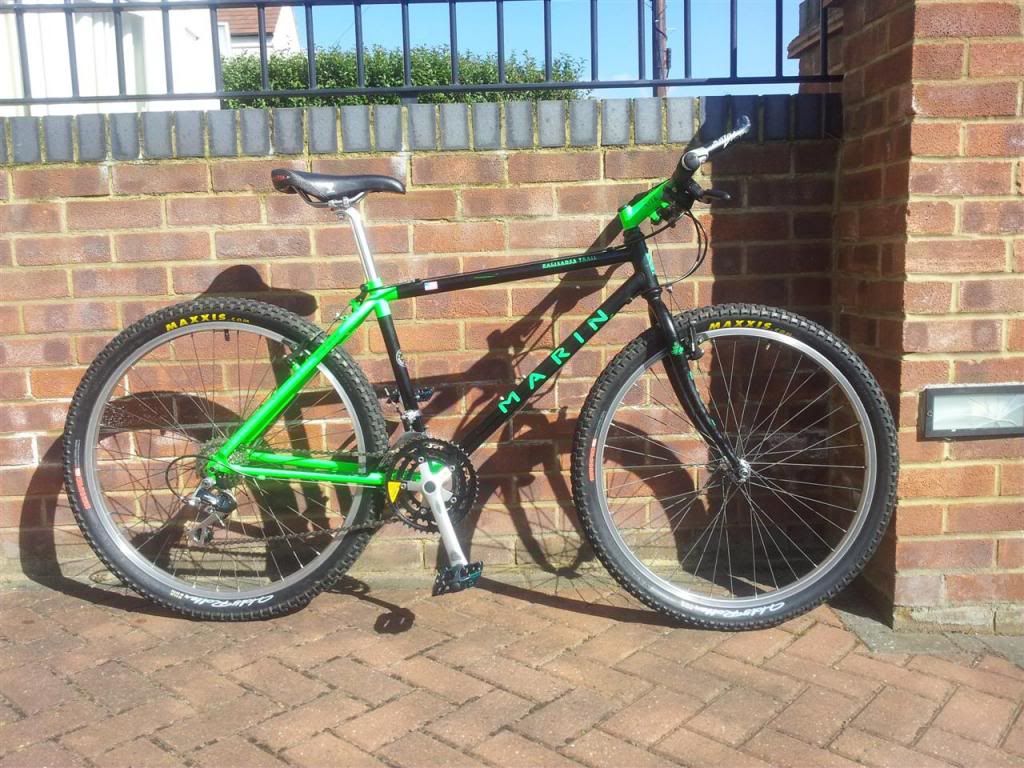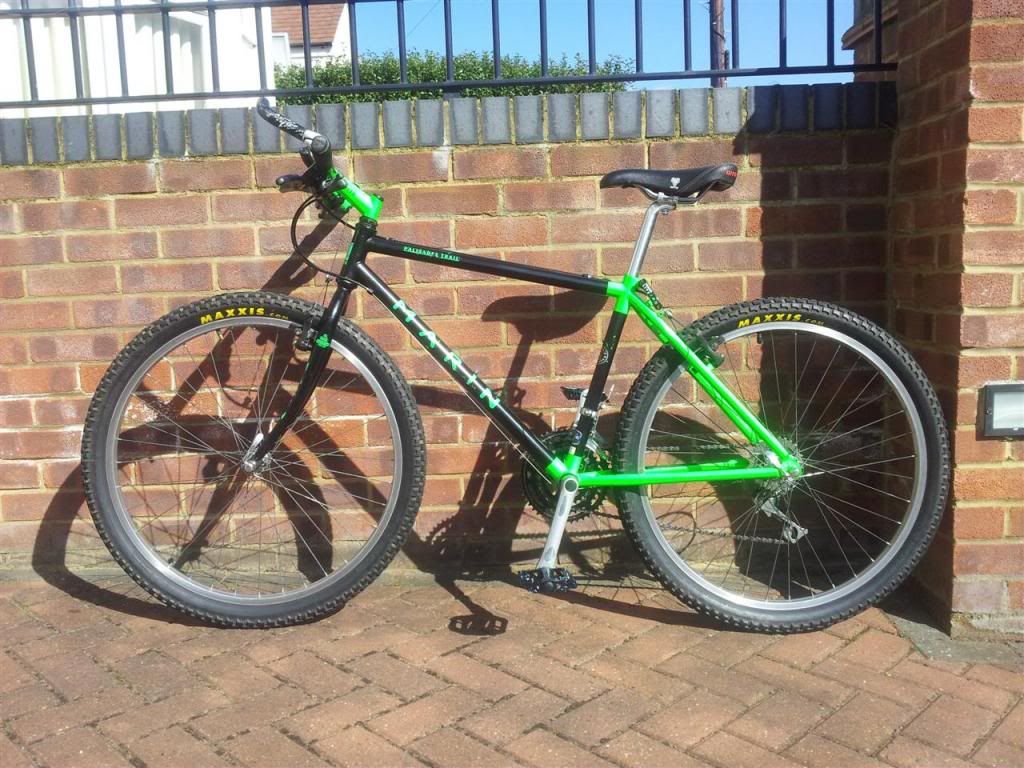 Regards