I bought this knowing very, very little about it, on the strength of it being mid eighties, lugged, having a high flange front hub and being complete - That is it...
LGF joked about someone buying for him and him paying them back... But that's fairly close to what happened!
It was on GumTree in St Albans, Nick (xxnick1975) scored it and kept if for me 'til I was in the vacinity... Long story...
Anyway, just look at all this junk dragged out the back of the Hydorahmobile:
I didn't ID it on sight but said to Nick, looks like a Dawes... It has those funky Cassano pistol grips that the old school Dawes usually had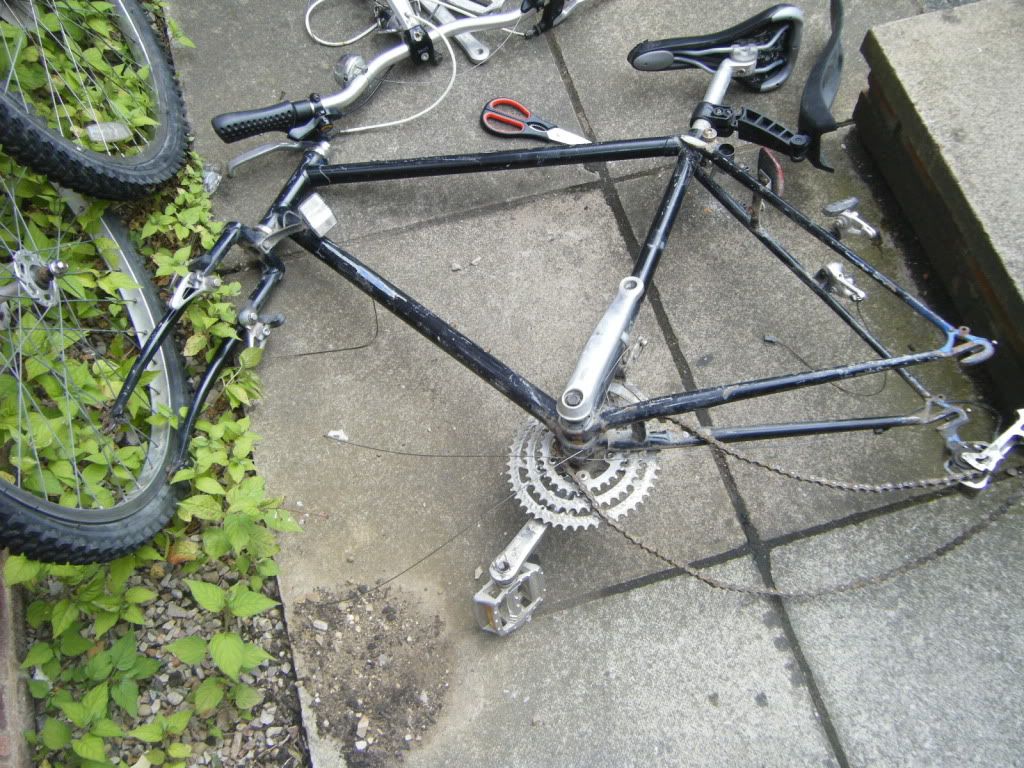 I've reassembled it prior to complete disassembly noting plenty of stupid component changes: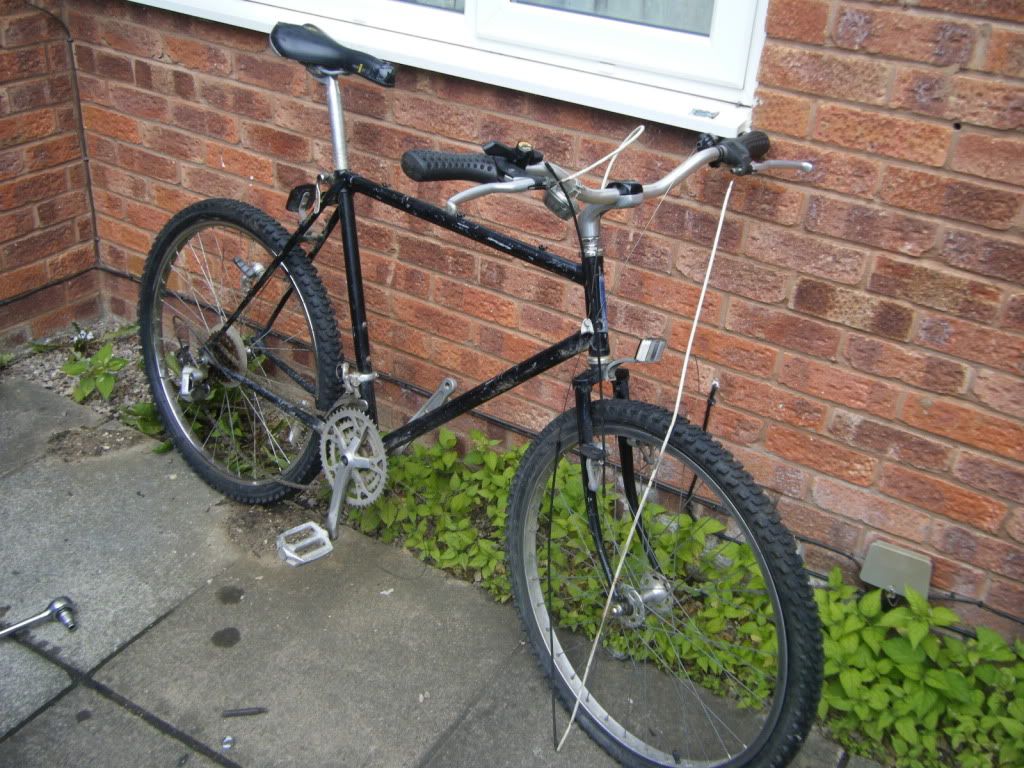 The plan was to raid this for anything useful and transfer anything appropriate to my Falcon
It doen't seem I'm gonna get much other than a front wheel on that score - the majority of the bits are MT60 which is a bit late and not what I am after chainset is FC-MB124 but really only good for the rings and bolts. BB is XT (D3NL) and smooth!
However, I always try and work out what frame is before doing anything with it. This one was EASY!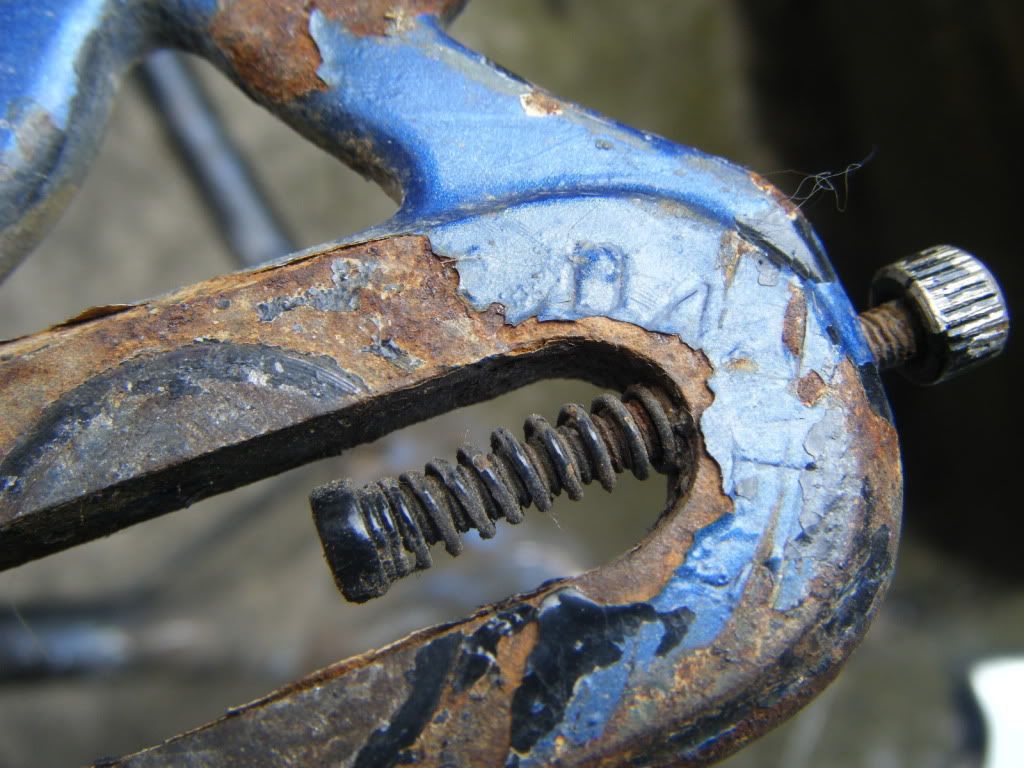 How come I didn't know it was Dawes as soon as I clapped eyes on it? No 'Dawes' on the tops of the the seat stays...
Here's why!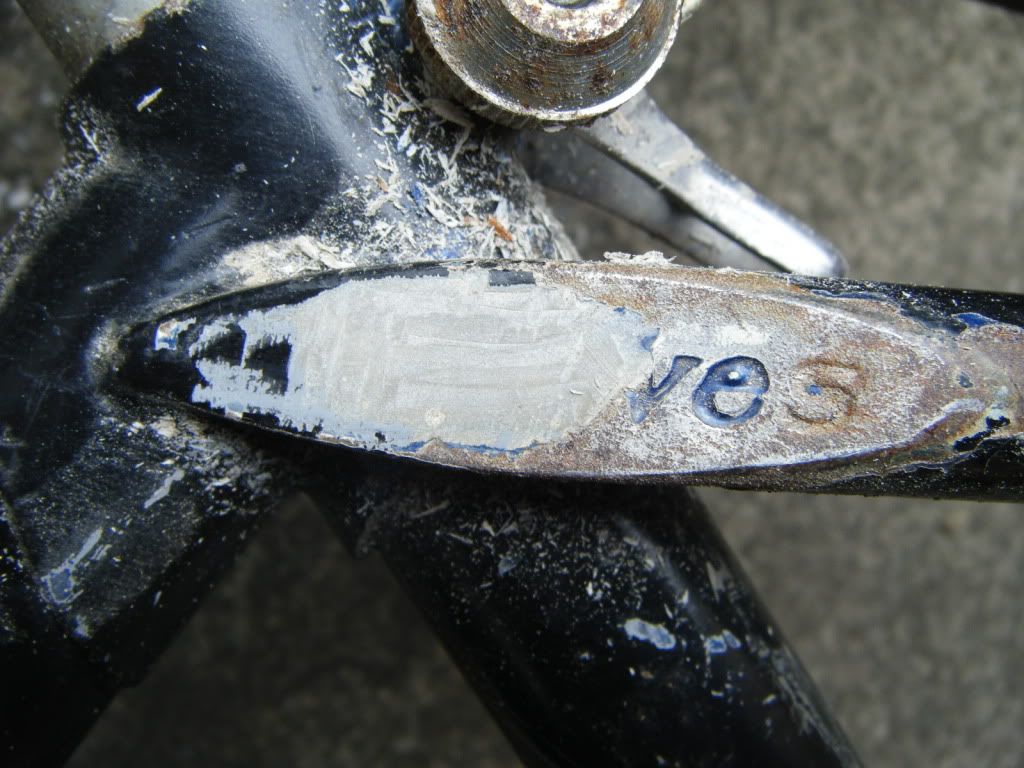 Yep that really is car body filler I scraped it back to reveal the truth!
It's also seemless tubed - 531ST nice Old school British lugged goodness
That blue isn't factory no undercoat, it just comes off in your hands!
No original paint survives so from knowledge. research and prior threads I've narrowed it down to Countryman or a Ranger I think the wildcat was 500/501?... The Countryman/Ranger had the same frameset so I'll declare it a Ranger, naturally, it's a nicer colour
So: I got me a Ranger! - Or a Countryman! - or just maybe something else!
Had a stuck pedal: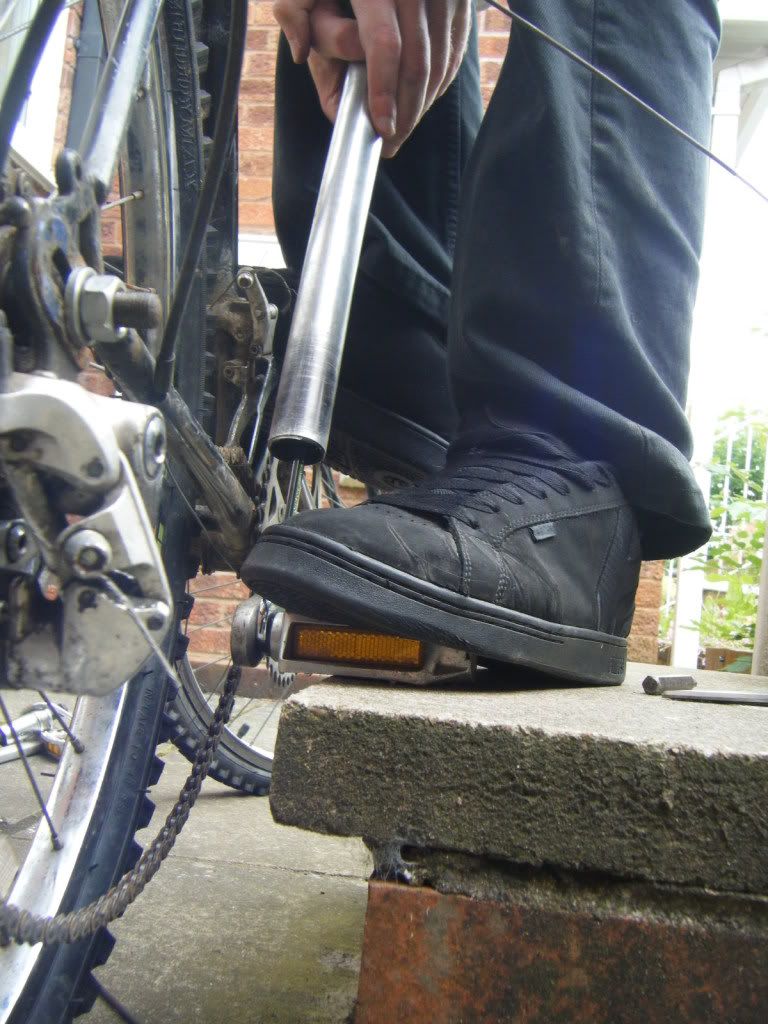 Beat that
Still has stuck seat post... Soaking at the moment - Anyone in Exeter area got a vice? As in the workshop variety
I've opened the collar up a bit and sprayed penetrating oil down there, but no movement yet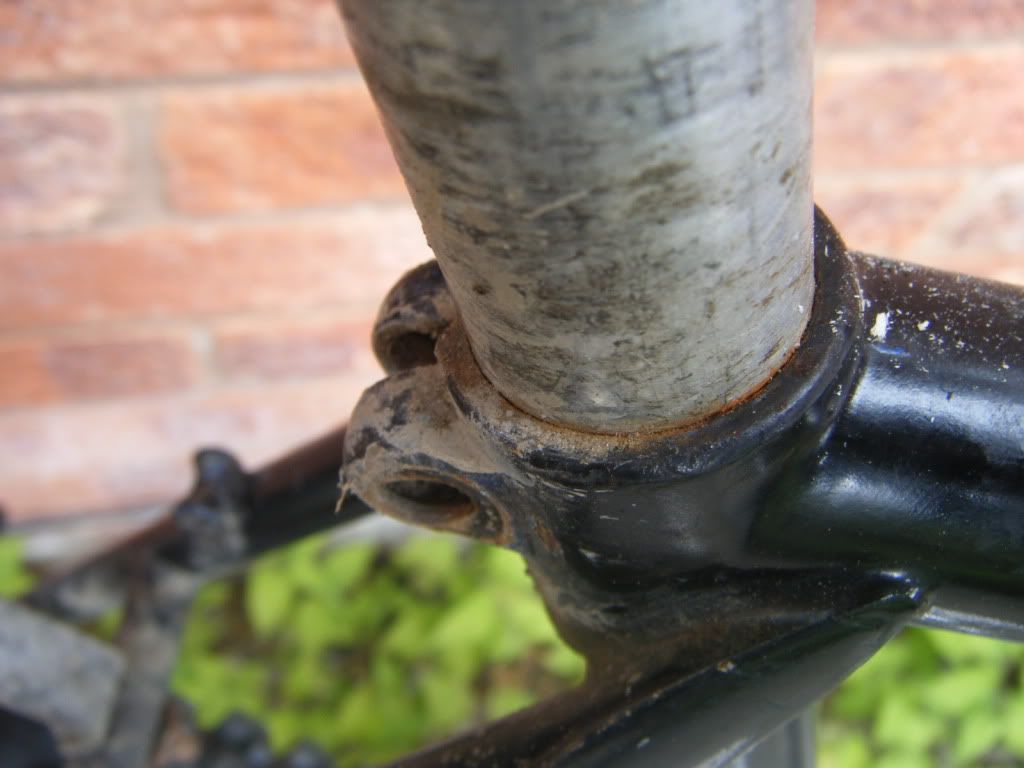 For a final bit of amusement check out these cranks: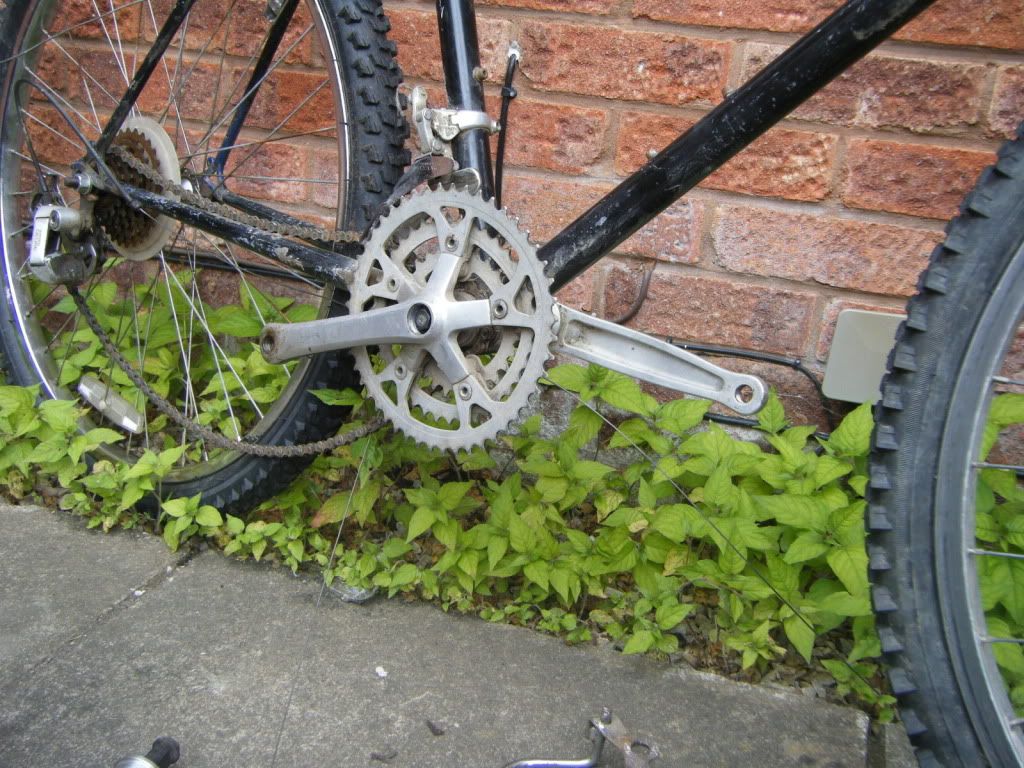 Nothing to do with my pedal removals there were already like that! Chewed to bits!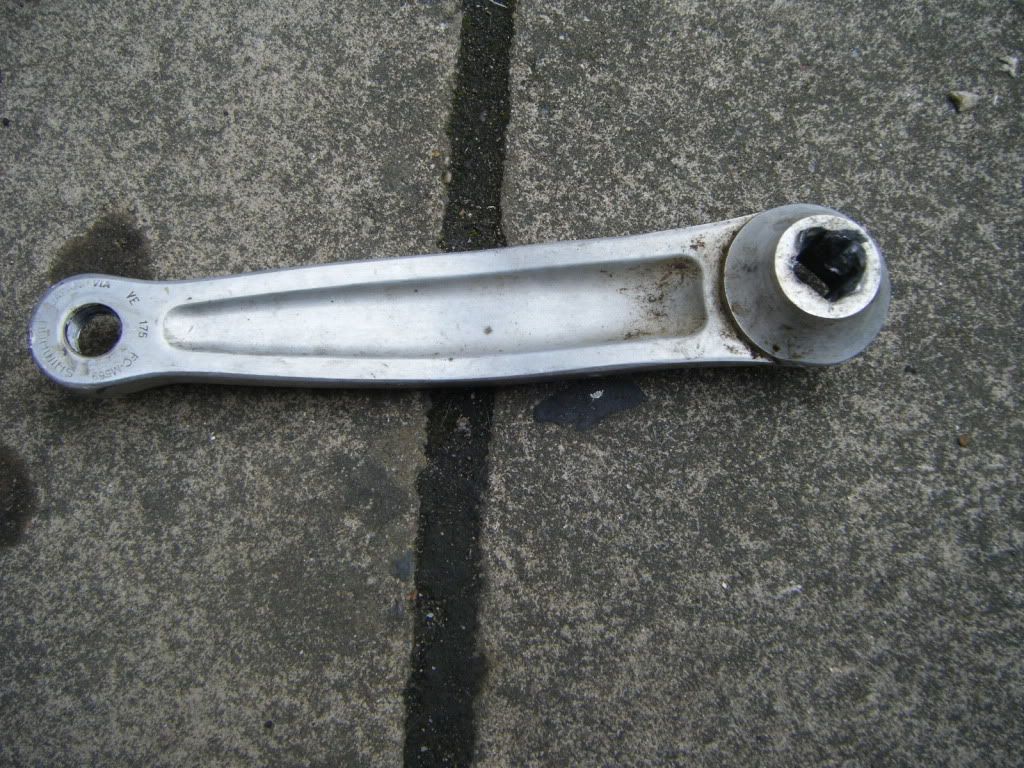 Not 100% sure if it's a keeper or one for another hero on here to take on. Opinions welcomed
If I do keep it I'll start a build thread, but it'll be a while before I could even begin it
Probably stick M730 on it if I did... Hmmm
Maybe I should just refinish in black and line the lugs in silver and not go with any model name, just Dawes and Reynolds decals? Hmmm