There be some changes round these 'ere parts...
A dose of XTR in the rear mech department has spawned even more " retro-modernising"
The cranks, while I love em, (really love em!) just don't fit in anymore. They are just too retro for this bike I feel.
So to eBay....
M960 cranks c/w middleburn rings and a bb for not a bad price. Polished too apparently.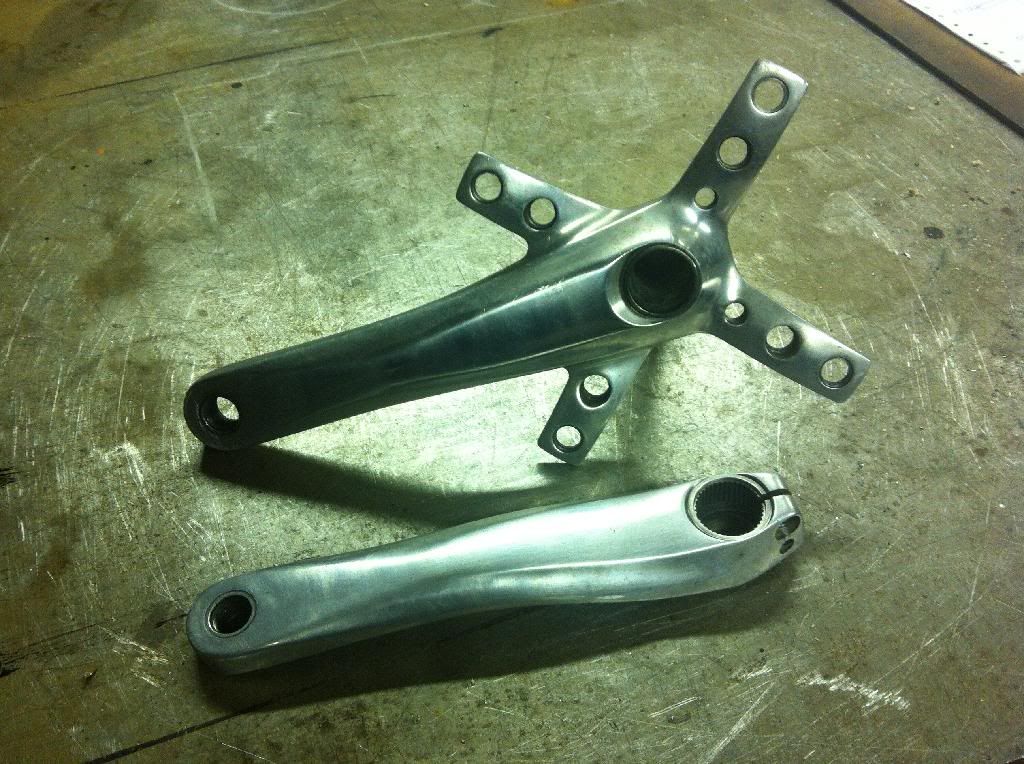 Nahh... That's not polished...
20minutes on the buffing wheel with some green compound and I've got to this stage:
Bit better. Once the black dilge is cleaned off and I've hand polished the crooks and nannys I think I'm there.