First ride!!
(posted from the pub, I mean, refreshment stop off)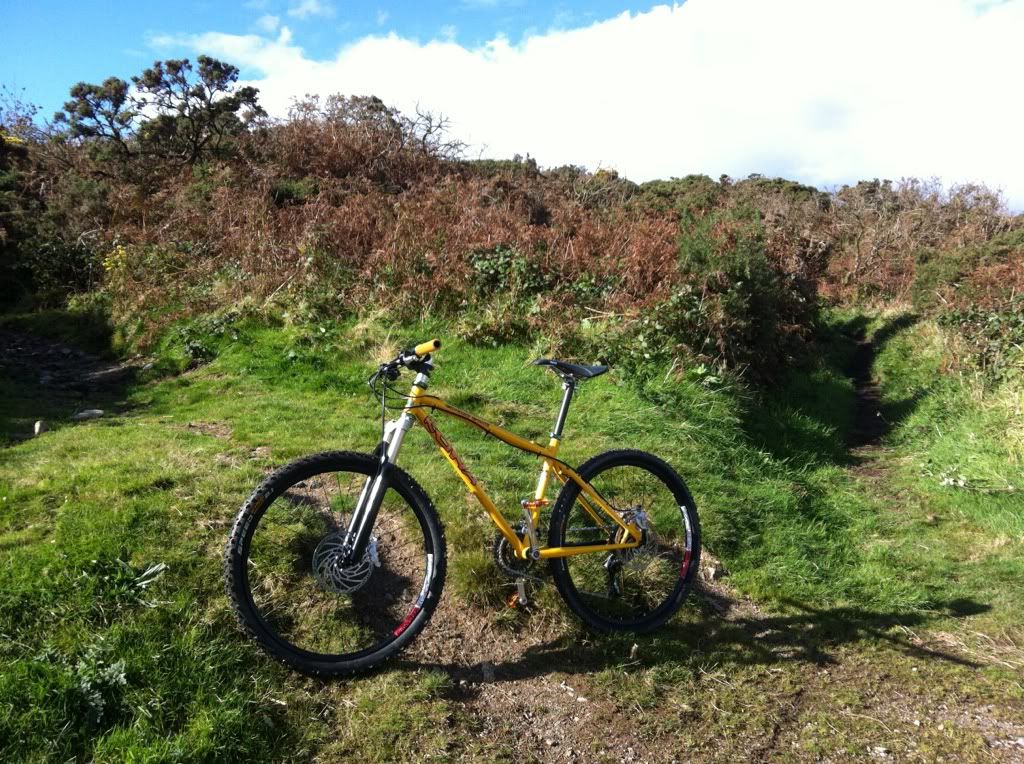 I'm trying to get it muddy, but the tyres aren't picking it up!
Just about to take it up the nearest hill for another photo opp, post later
Impressions so far: light, nimble, climbs like a goat, and overall: "zingy" ... Does that make sense? Not ridden a kona before.