Wold Ranger wrote:
That looks lovely, but going to be fairly heavy with all those heavy parts on it! Needs to be on a diet!
not really a weight weenie project here, just wanted to know the weight of the parts if I ever decide to put the bike on a diet
the parts continues to arrive
AVID Single Digit 7 brakelevers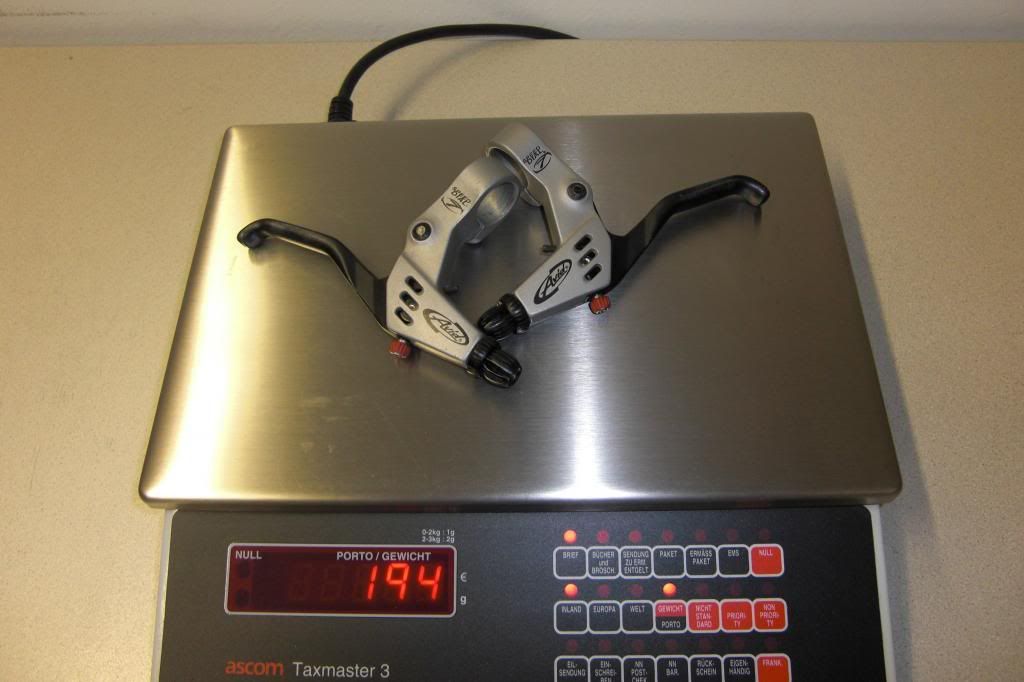 AVID Single Digit 7 brakes
[/b]
_________________
"My greatest worry is (when I'm dead) my wife will sell my bikes for what I said I paid for it"
WANTED:
any 1996 KONA frameset or full bike