magas wrote:
always loved the old SUNN's with their OBSYS forks, so when a nice XircuitMax frameset with Obsys fork was for sale here, I had to have it.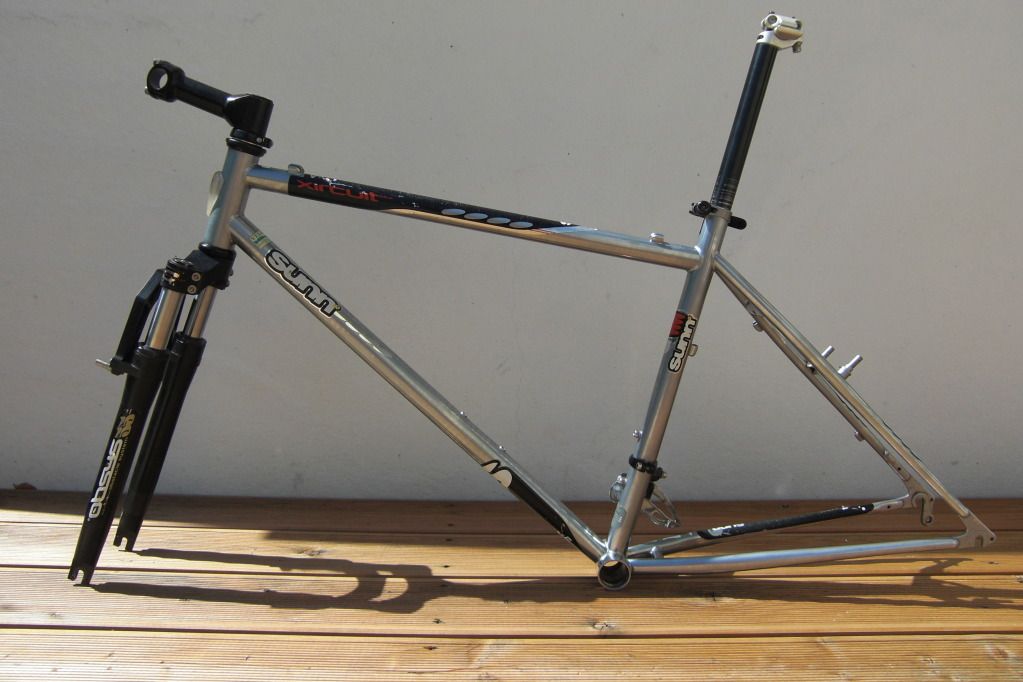 plan is to use all of the original parts which came with the frame, in the end it should be an (almost) Shimano free build.
Great stuff.
Shimano free all the way I say.
This from a man that has just put LX cranks on a bike!!
al.

_________________
Hell no! I don't actually ride a bicycle.

'91 Haro Extreme Titanium, '93 J.P Morgen, '93 KHS Montana Team FXT, '95 Pascal Blanc Explosiv, '95 Softride Contour Powercurve '93 Trek 9000, '91 Cannondale M500, '96 Barracuda Tia 'hot rod', '89 Muddy Fox Courier Comp, '99 Sunn Exact Disc, '91 Carrera Katmandu, '92 Alpinestars Cro-mega LX(Projects) '90 Fausto Coppi 'Elegent' '89 Rudge bi-frame, '95 Kawasaki KMB 450, Ferraroli California Performance, 50's Rudge 'hot rod', '85 Schwinn Cimarron. '89 Laiti Mono, '97 Haro Escape, '93 Ridgeback 704 TX, '94 Diamondback Axis, '91 S-Bike Cromo, '93 S-Bike 808.